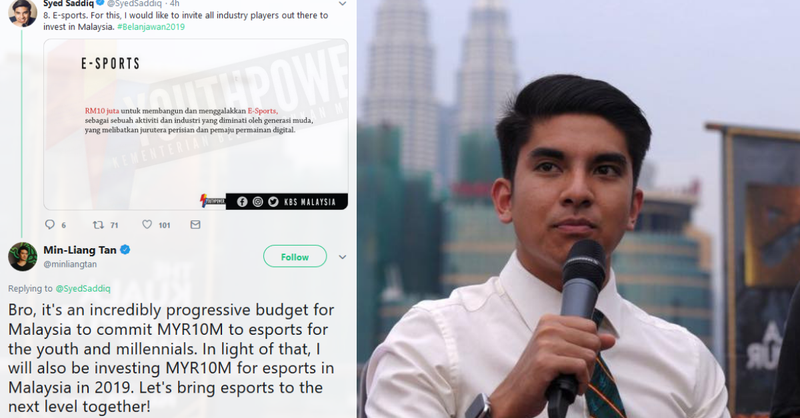 Seeing the development of the esports industry which is now increasingly developing does not seem to be overlooked by the Malaysian government especially by the Malaysian Minister of Youth and Sports, Syed Saddiq. The minister who is still young sees the enormous potential of the esports industry and even willingly poured funds of RM 10 million or around 39 billion to build and develop esports in 2019.
This is summarized in the 2019 Defense Summary, one of which is focused on developing the esports industry in Malaysia. One of the closest events that will also be held in Malaysia, namely the Kuala Lumpur Major also received support from him. No wonder he has a policy that does support the development of the esports industry not only in Malaysia, but also to a wider area in ASEAN.
In his discussion on Twitter, Syed Saddiq also received support from co-founder and CEO of the famous Razer gaming gear, Min-Liang Tan seemed interested in investing to develop the esports industry in Malaysia by pouring funds in the amount of RM 10 Million in 2019.
As we know, Malaysia does have a contribution in the development of world esports. Ranging from pro players to major tournaments held in the country. Are the steps from the Malaysian government starting to look at the esports industry to be copied by the surrounding countries?