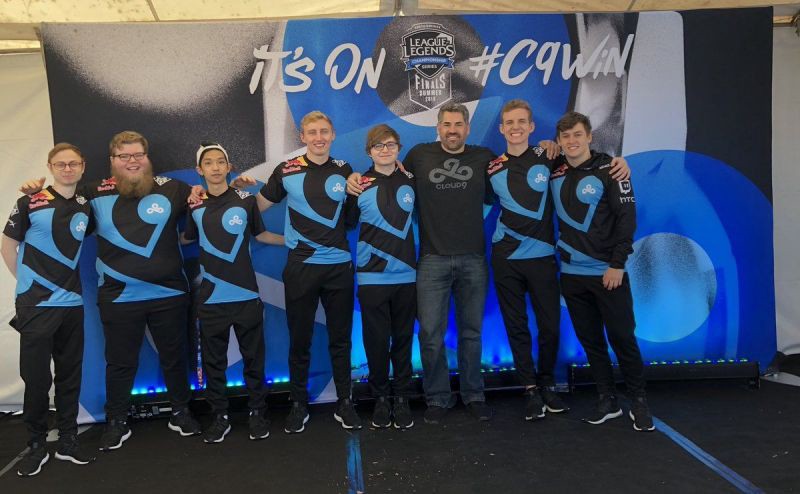 It has been a longtime since NA was relevant at Worlds in LoL. The last time NA had a team make it to the semi-finals was in 2011, the first year Worlds was held. Back in 2011 only 8 teams were invited and no teams from South Korea were present. Since inclusion in Worlds South Korea has won 5 of 6 events, pretty dominant, and the one year they didn't win they were runners up. So it's even arguable that the one time NA did have a team make it to the semi's, it wasn't against the best teams in the World.
Things are shaking out a bit differently this year. C9 has secured a spot in the semi-final next weekend after knocking out the final Korean team, the Afreeca Freecs. A pretty dramatic swing from the norm, NA in Korea out. On top of that C9 beat the Freecs 3-0, a pretty convincing defeat.
It hasn't been an easy road for C9, starting out in the play ins, having to win there way into Worlds. Things didn't get easier from there as C9 landed themselves in a brutal group alongside Royal Never Give Up, Team Vitality, & Gen. G eSports. C9 ended the group stage tied for first with Royal Never Give Up but ended up losing the tie breaker leaving them facing off against the tougher opponent in the Quarterfinals.
You already know the rest of the story up to now. C9 will be hoping that their story doesn't end when they face up against Fnatic this Sunday. Can C9 bring home the first ever Worlds title back to NA? I know I will be tuning in this weekend to find out.