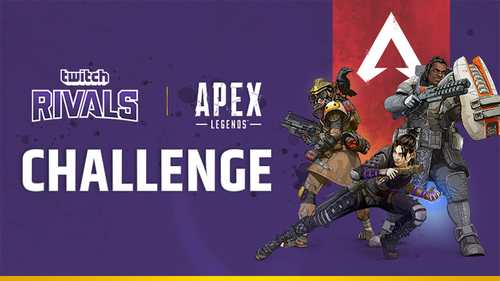 Yesterday saw the first installment of Apex Legends on Twitch Rivals. There were two events, one for EU and one for NA, each event was a four hour kill fest that led to the birth of a Apex Legends superstar. The event was littered with big names from twitch, we saw Ninja, Shroud, TimTheTatman, DrDisrepect, Summit1g, among many others. But it wasn't any of those players that made their claim as best Apex Legends player in the world, it was dizzy.
Dizzy? Who the hell is dizzy? Coby Meadows aka dizzy is a prfessional Apex Legends player currently playing for NRG. There isn't much of an eSports scene for Apex Legends just yet but dizzy has been so good at Apex Legends that NRG signed him anyways. Before joining NRG dizzy tried his hand at both CS:GO and Fortnite but has seemingly found his home in Apex Legends.
Dizzy's performance at Twitch Rivals was staggering and it's hard to argue that he shouldn't be considered the best player in the world right now. Dizzy was insane, dragging his team to victory. Dizzy teamed up with his NRG teammate KingRichard and twicth legend Ninja. Over the course of the event the team managed to amass 355 kills, 210 of those were dizzy. That is just crazy, significantly more than half his teams kills, playing with two players who are quite skilled themselves. Dizzy was a one man army and later on in the tournament he was running around by himself hunting down kills while Ninja and KingRichard played as a duo. He's so good he doesn't even need a team, crazy.
It was pretty cool to see dizzy streaming today with over 10,000 viewers. An overnight superstar. The kid has just parlayed one amazing tournament into a full time job. I was very happy to see all the support he's receiving today because I think he's earned it. At 18 years of age, dizzy has a lot of gaming ahead of him and I'm exciting to see him perform in future events.
Just in case you wanted to see for yourself just how amazing dizzy is.