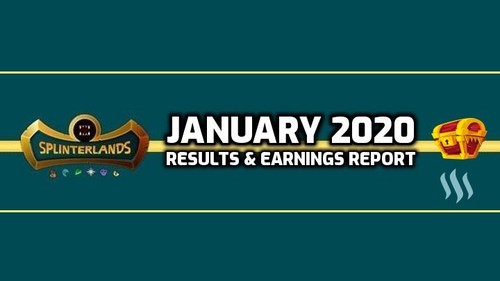 I enjoy my daily splinterlands game time and will be keeping track of my personal results and earnings during the entire year bringing a report each month. These posts should give a realistic view of what's possible, how things change as the year goes by and hopefully attract some new players to the game.

---
January 2020 Season Results
I continue to play 2 accounts (Level 5 & Level 3) completing the daily quests most days in the morning. My collections are pretty balanced and I rarely have issues completing the quests usually within 20 minutes. Sometimes I also play some games in the evening just not to have my capture rate sit at 100%. Something I have been thinking about doing is getting it down to around 60% or lower in 1 session so I don't have the issue of giving up DEC earnings. On my main account (354.12$) I managed to reach the Diamond 2 league in both seasons, with my Alt account (138.36$) I managed to get my way into Gold 1 in both seasons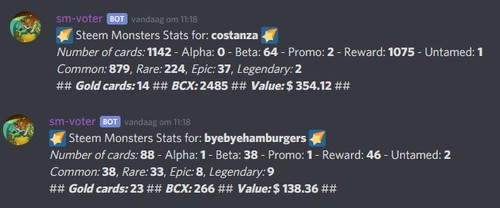 January Reward Cards
I managed to earn a whopping 589 Reward Cards in the month of January. If anything, Steemmonsters has been giving out way too many rewards to its players and they actually changed how reward cards are given out also requiring more to level up on the new cards that will be released from now on. It will be interesting to see how this will change the overall card earnings next month.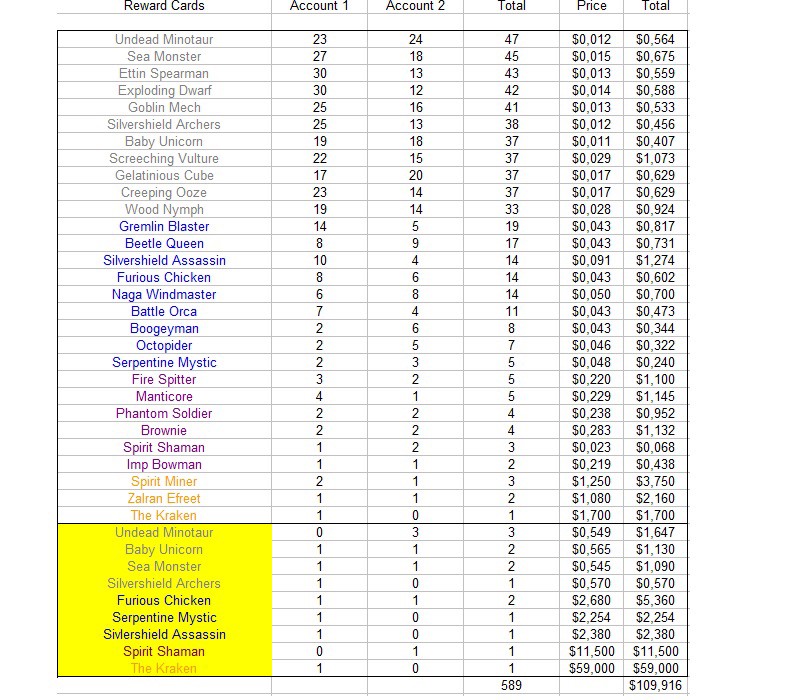 The total reward card earnings in January added up to a whopping ~110$ when counting the cheapest values they are currently listed at on the market. I got very lucking drawing a Golden Legendary and a Golden Epic. these 2 cards made up 64% of the total earned cards value.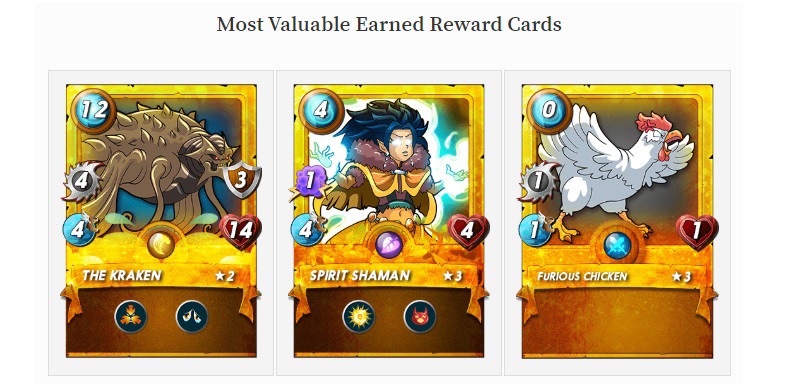 ---
January DEC Earnings
I did not optimize my capture rate in January leaving it at 100% plenty of times but still managed to earn a fair share of DEC tokens along the way. Being part of the DEC Hunters Guild gives +7% or +9% bonus on every game while my 2nd account which has level 3 summoners is more focussed on golden foil cards which each give a +10% DEC bonus.


Dec Investments - Buying Cards

I tend to use the earned DEC to buy some cards of the market that I could use to widen my collection or some that seemed really cheap at the time hoping they will be worth more in the future. There are the cards I bought...


I spend a total of ~8117 DEC on 42 cards. The Gian Roc I still needed to upgrade to level 6 while the Spineback Turtle was an excellent gold card for my alt account and the Golden Furious Chicken was more an investment as it's a card pretty much everyone should own. Currently, the DEC I had used is worth 5.845$ while the cards are now worth 6.065$

Dec Investments - TRON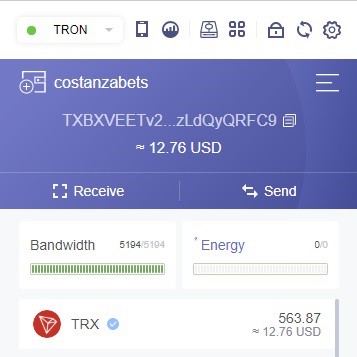 I had a closer look into the TRON blockchain last month to better understand the WINK gambling dapp (see first impression). Using some of the earned DEC was a very convenient way to get some TRX as there is a trading pair on Trontrade. I did send a total of 15000 DEC (currently 10.81$) to Tron converting it to 563.87 TRX which is currently worth 12.76$.

---

---
January Affiliates Earnings
I am not selling any of my cards just yet but instead started to use my spare ones as a way to attract new players leasing out a whole bunch of cards to anyone who uses my link to try out the game. (See Steemmonsters Promo Post). This got 5 new people to try out the game or at least sign in for the first time (Thank you all!). All of them got a whole bunch of cards leased to them and these will remain in place until I run out of them. So far there has been no conversion so 0$ on affiliate earnings in January.


FEBRUARY AFFILIATE OFFER
The same deal still counts for February with at least 25 cards being leased to anyone who tries out the game with my affiliate link. I have 2 spare Golden Chickens which basically give 10% extra Dec earnings on most games since it's the only a 0 mana card. These will be leased out to the first 2 who try out the game and get a starter pack so they can also start earning DEC and daily reward cards. For more info, check the link below...


---
January Splinterlands Post Earnings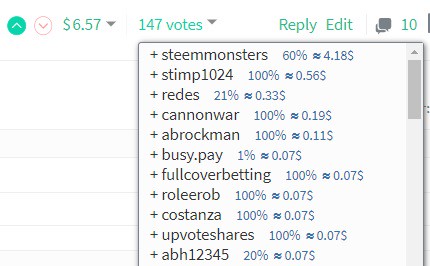 If you write quality posts about the game where effort is put into, you have a fair chance to be curated on them by the steemonsters team (no guarantee). I enjoy the game and the process of writing while being somewhat of a numbers/stats keeping nerd. This is a perfect combination to make the occasional post on the game. I put time into making 1 good post last month and got a 4.18$ upvote from the steemmonsters team for it. ~45% of that is the actual earnings after the curators and the SPS take their share. So ~1.88$ to add to my January steemmonsters earnings from that post. Thanks to @clove71 for the upvote!

---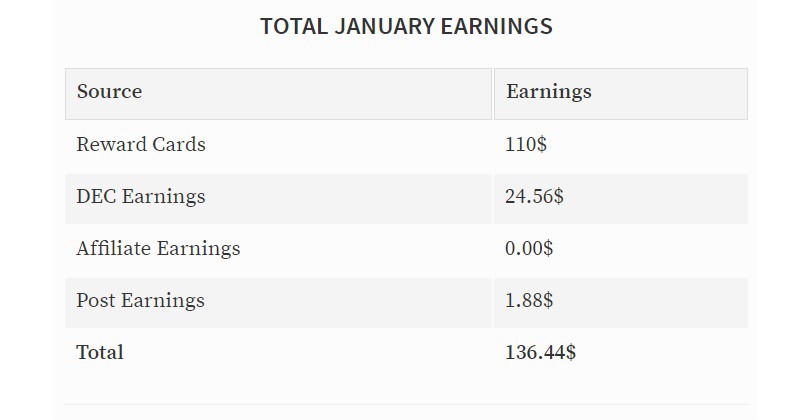 ---
February 1st Collection Value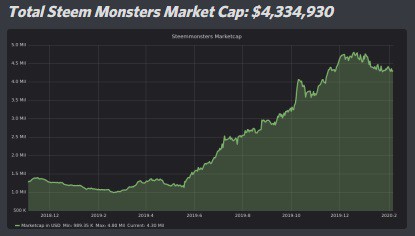 Card values go up and down and last month the trend was mostly down. I guess the printing of new cards (Untamed & Reward Cards) has put some pressure on the average card prices with the userbase still being rather limited to existing Steem users of which many got their base collection already. The mobile app is on the way and more of the people that were into crypto during the 2017 bull run seem to be returning. The game is actually fun and I do expect it to get more popular with many new players entering this year. Right now I plan to continue buying cards off the market and grow my own collection with an eye on the next bull market.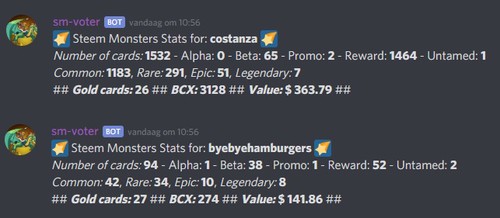 Despite the fact that cards got cheaper last month, I still managed to increase the value of my collection from 492.48$ to 505.65$. I'm looking forward to see where it will go and still plan to continue playing all year long bringing these updates each and every month.