E-Sport is basically competing in the form of Video Games. As defined by Wikipedia, E-Sport is usually classified into 4 genres, namely:
Real-time strategy (RTS)
First-person shooter (FPS)
Fighting
Multiplayer Online Battle Arena (MOBA)
Without a doubt, the biggest of those 4 genres will be MOBAs or Multiplayer Online Battle Arena Games. Just look at tournaments like The International and the League of Legends World Championship.
In fact, according to esportsearning.com the highest grossing Prize Pools of all time are from those 2 MOBA games.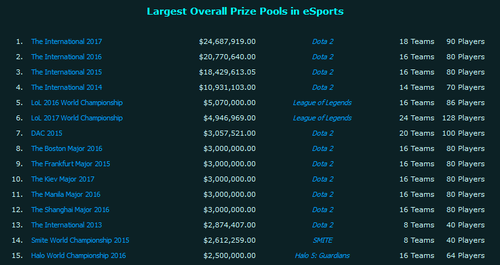 The 4 top spots have been taken by The International 2014-2017 tournaments, we're still waiting how the 2018 tournie will place. The International is a Dota 2 tournament. The next 5-6 positions are taken over by League of Legends, which is also a MOBA game.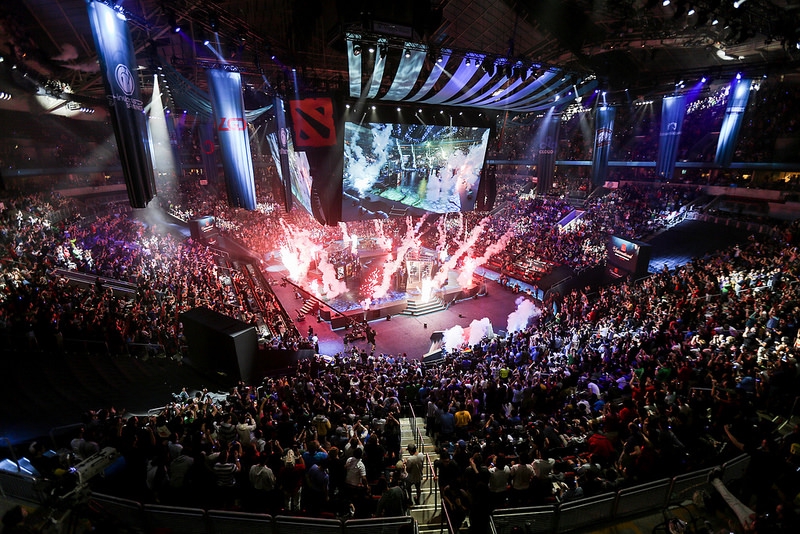 The current prize pool for The International 2018 is gonna take the Top spot at $24,885,954.
Thanks for reading this blog! Till my next post! Cheers!