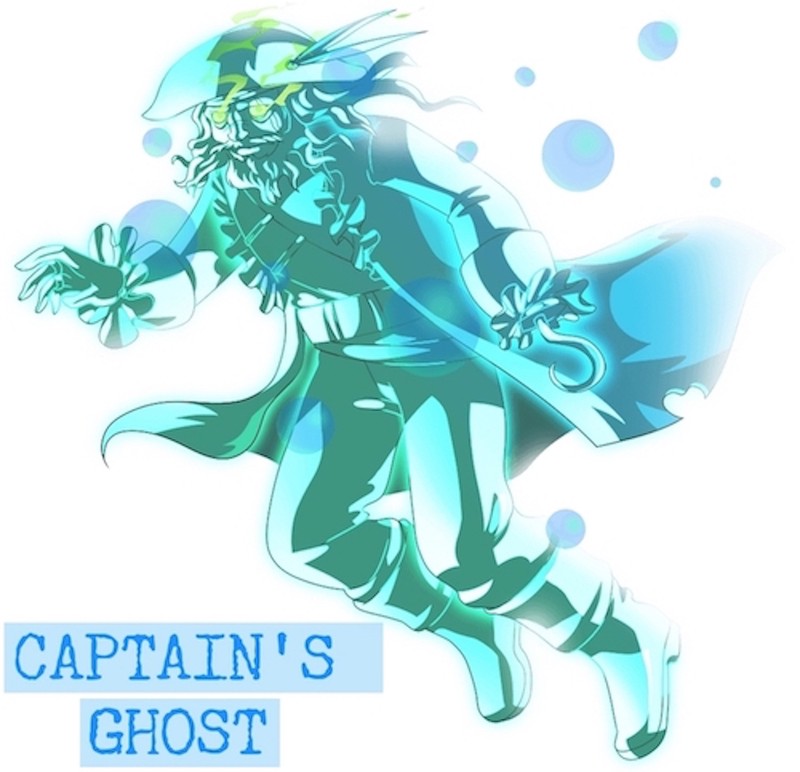 The Star of the Week is a Untamed Magic Water card, straight from an old-time pirate galleon comes the Captain's ghost.
About six cents to buy it now, I managed to power up it to level three few days ago, a card I've liked ever since it came in my deck.
One good thing is that since the first level it has the Affection ability, which acts when the creature hits a target because it can't heal it. From level five to level eight, it also acquires the Oppressor ability, which does twice as much damage when it attacks an enemy that doesn't have any attacks.
7 mana to use it, at the first level it has 2 magic, 1 speed and 7 heart, and at the eighth and final level it has 4 magic, 2 speeds and 8 heart.
Not very fast, but quite effective his attack, especially if he's properly powered up. Extremely cool the drawing that represents it, simply fantastic! A ghost to all effects, being passionate about Pirates & C. my enthusiasm for the captain is very high!
On the market you can find it at almost 6 cents, a good deal in my opinion if compared to his potential.
If you're curious to see how my game went this week you'll just have to see the video, enjoy watching!
If you didn't join yet Splinterlands use my referral:
https://steemmonsters.com?ref=dexpartacus
If you don't want to use my referral join it anyway and cut off the link part from question mark till the end!