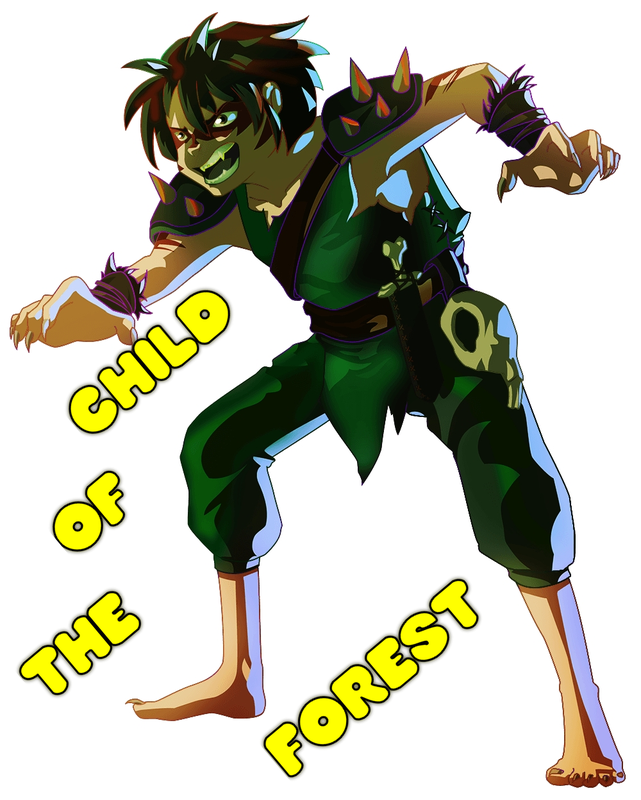 We're back with a new week of challenge in the Splinterlands! This time it's the turn of the little ones, they are not normal children, but a community of kids living in the forest without family in complete freedom, with a halo of mystery behind them.
Ranged card, Untamed edition that with all honesty I've never used before, also because I find it at the first level and I don't feel much stimulated to invest in it, because I have cards that I consider more powerful and useful.
Considering the numbers it reaches at the eighth and last level, a little thought would make me do it, but then looking better at my deck so many factors make me give up.
Very cheap on the market, just five cents, which makes it very attractive. The drawing is really fantastic, the ground cards are for the most part cheerful and garish, but this one is quite disturbing, especially because the protagonist is an aggressive and animal-looking kid.
At the first level in fact his stats are a bit low, even if the speed of attack is phenomenal! 1 Ranged, 5 Speed, and 2 vital energy, interesting his ability, Snipe (Attack enemy monsters with Ranged, Magic, or no attack that aren't in first position), and even more so when adding a second one from level 5 on, Snare (When attacking enemies with Flying, remove this ability and can't miss the attack).
If you're curious to see how my game went this week, all you have to do is watch the video, I'll just tell you that was a struggling battle!
If you didn't join yet Splinterlands use my referral:
https://steemmonsters.com?ref=dexpartacus
If you don't want to use my referral join it anyway and cut off the link part from question mark till the end!
Enjoy watching!
https://youtu.be/bGVwUHJtqLE