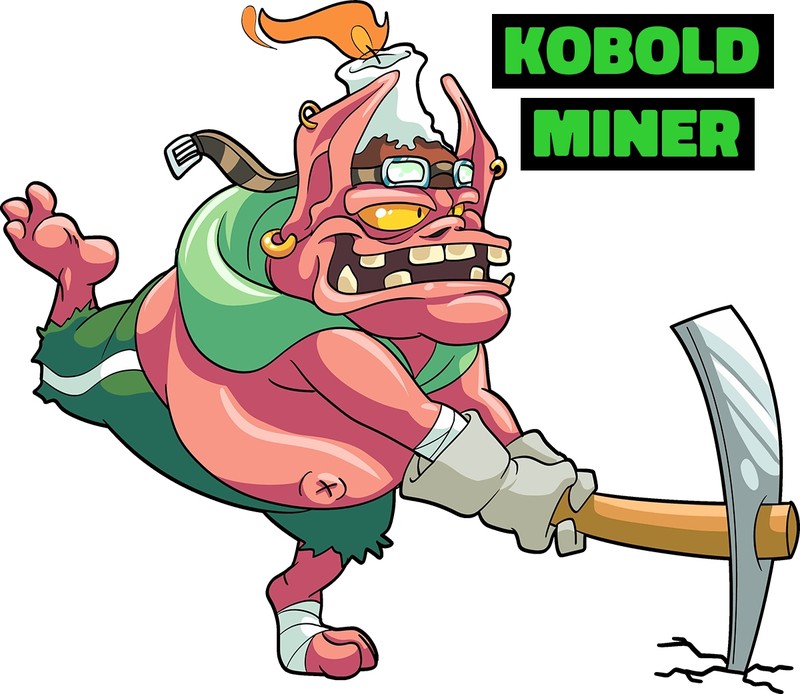 A card that I have used very little... much more than that! I've almost from the begging and I've always kept it, and I'll continue to do so, out of sympathy because its drawing is epic and hilarious to say the least!
There are those who really estimate it a lot, just go and see who sells it at the highest price on the market, $100 for a first level card is not at all bad price, I don't understand how many people can sell it for about nine cents, where is their estimate for the poor miner!?
Joking aside, if upgraded it can be really useful, also because you only need two mana to use it, it's a fire Melee, one of the first editions, alpha and beta, also the sneak abilty, which allows you to hit the last opponent monster instead of the first one and can be a very good move against your opponents.
At level one has 1 Melee point, 1 speed and 2 heart, reached the maximum level reaches 3,5,6 respectively, the skill remains unchanged from the first to the tenth level.
There go the beauty of 505 cards to be able to upgrade to level 10, I have only one and in addition, along with death, the fire is one of my weak points because I have not yet upgraded the Summoner properly, I arrived with them only at the fourth level, while with all the others at the fifth.
Luckily for me I can often match it with Dragon that allows me to use the highest level red cards, the game in the video I shot is certainly not one of the most epic ever seen, maybe the opposite, it also took me some time to use the good Kobold because the rules of the games were not immediately favorable to me.
Make your choices Splinterlands friends, if you decide to bet on this nice creature you could ever make a good one, I wish you good luck for the game and enjoy watching, a big hug to you all, see you on the battlefield!