Hey all, DLCoates1 here. Streamer, Youtuber, Refereum Member, Crypto Enthusiast, and Lover of all things cats.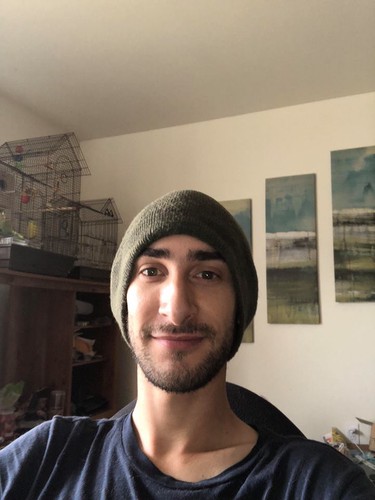 For me, gaming is a hobby and a passion. Gives me an escape. I suffer from autism so for me, being able to get away from the anxiety and stress and everything else that I'm normally easily succumbed to in every day life is a blessing. When I'm not gaming, I'm usually working or chilling in bed watching movies, tv series, or anime with my cat Nova.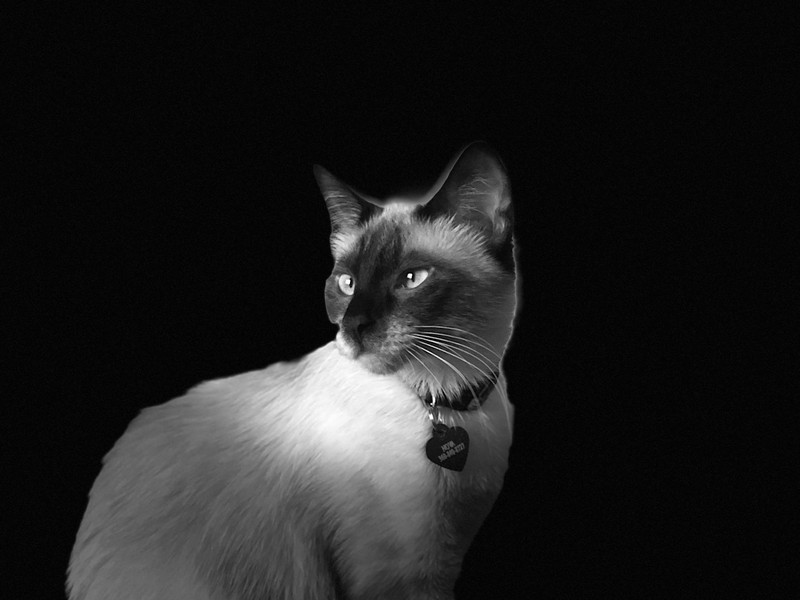 I'm into FPS, Simulation, Action, Adventure, and RPG. Funny though, you think someone who uses gaming as an "Escape" would be more into RPG's right? Well, I actually prefer all the other genre's I listed. I also think that Enjin is doing a great job with the way their introducing the crypto and the blockchain to gaming. Now if only we could use it in games like Fallout 76 to trade special cards. That would be killer. Could you guys imagine opening a pack of special cards, finding a rare card, and trading it on the blockchain for tokens to buy other cards you may want, items in other games, or possibly just trade your tokens in for cash? I'm also into design and crafts. I tend to make paracord bracelets, lightbulb terrariums, ceramics, etc. Basically anything to keep me busy. Also, if you can't tell by my love for gaming, I'm a total tech nerd. Built my first computer at age 6. But anyway, enough about me.

Just thought I would announce that come Monday, the 26th, I will be hosting an MFT giveaway over in the Cat's in Mechs Telegram community!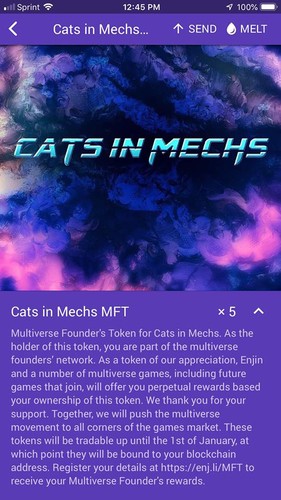 You can join it here: https://t.me/catsinmechs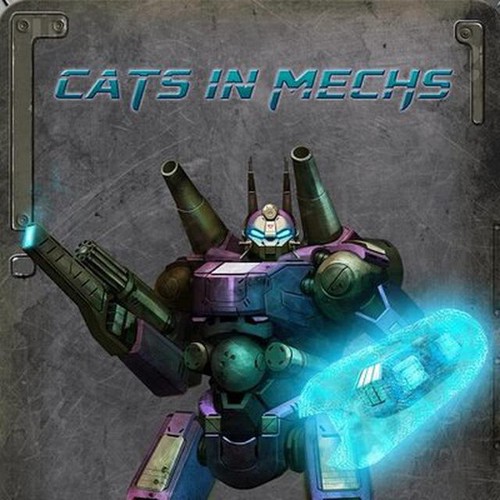 4th giveaway has ended! Check HERE for more info!

There will be a total of 4 giveaways!

1st giveaway wins: Winner: The Oracle (@dinos109 )
-1x CiM MFT
-1x 25 frozen Enjin
-1x Multiverse Key
2nd Giveaway wins: Winner: LeFevre (@BLeFevre)
-1x CiM MFT
-1x Multiverse Key

3rd and 4th Giveaway wins:
-1x CiM MFT
Winners: CryptoMarco112 (@cryptomarcus112) & TBD

Giveaways/Contests are as follows:
Giveaway 1 - Trivia - Monday November 26th @ 2pm PST Completed!
Giveaway 2 - Cipher Puzzle - Tuesday November 27th @ 10am PST Completed!
Giveaway 3 - Art Contest - Wednesday November 28th @ 6pm PST Completed!
Giveaway 4 - Art Contest - Thursday November 29th @ 12noon PST Completed!

All giveaways will take place in the Cats in Mechs Telegram group!

Hope to see you all there! ^_^

PS: If you join, mention that DLCoates1 sent you there. If you do, I'll get a bonus mechbox, which means more giveaways to you guys! :D