The final CiM MFT Giveaway has begun @ https://t.me/catsinmechs
Contestants will have 24 hours, 1 whole day, to enter!
Giveaway ends at 12pm PST tomorrow, November 30th 2018!
Reminder, this giveaway is unofficial and completely hosted by myself and sponsored by others. All details below.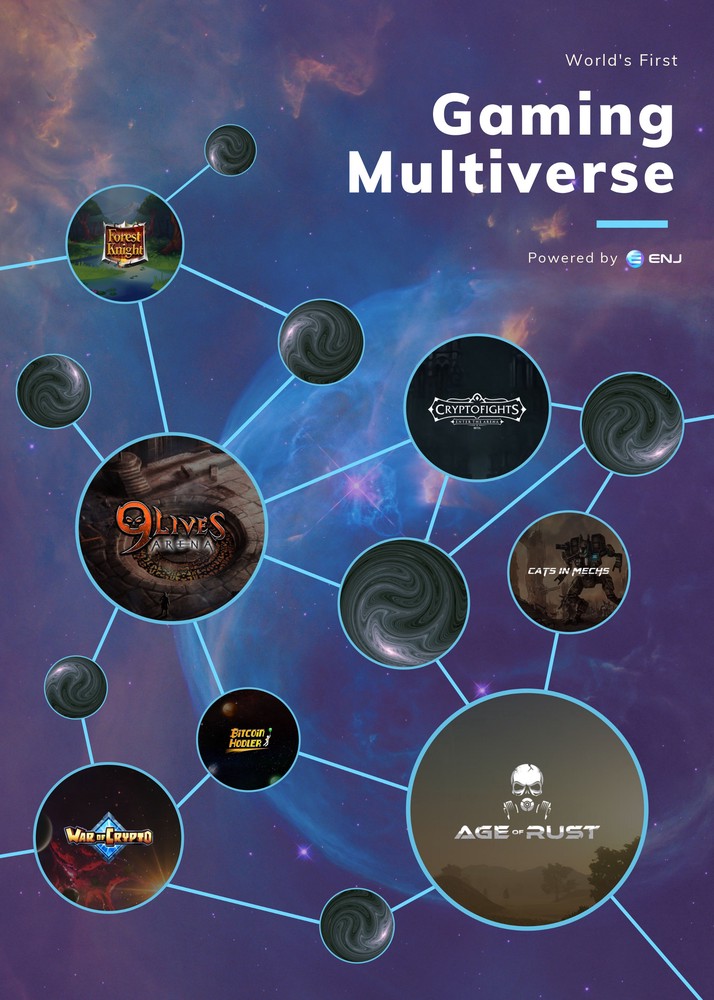 Host: @DLCoates1
Judges: @chinchon9000 & @CitationNumber
Rules:
-Must not be pre-existing artwork you've created.
-Must not contain copyrighted images (Sources will be asked for)
-Multiverse game logos may be used.
-Memes may be used, however handmade work will have a better chance.
-1 (one) entry per participant.
-Multiple entries will result in a disqualification
-Keep it on theme. Off theme submissions will result in rejection of the entry and disqualification.
Theme: Enjin Gaming Multiverse
Winner will receive 1x CiM MFT.
Sponsors may add to the prize pool for either the winner or runners up at their own volition.
Sponsors, please DM me first.
Winner & Runners up will be decided within 1 hour after giveaway ends.
Note: This time may change depending on entry amount.
Please submit all entries here: https://goo.gl/forms/R7FsyjVtZ0TKNfya2
Welcome to the multiverse. May the best artist/creator win!

Giveaway has now ended!
Thank you to all participants who entered!
CryptoOak, chinchon900, Mikevd, bikkelfotografie, Grant_J, MAHAMUDRALIFESTYLE, giacbl, thebeatminer, amoc2018, Sheepgod!

Special thanks to sponsors Altcoin Buzz for the sets of Altcoin Buzz Collectables to send to all the participants, BlueElvis for the 100 frozen enjin for the honorable mention, Beatminer for the GnCtv collecables for the winner, runner ups, and honorable mention, CryptoOak for the Aeon Key and Oindrasdain Axe for the winner and 1st runner up, and Picklesickle for the collectables to winner/runner ups as well!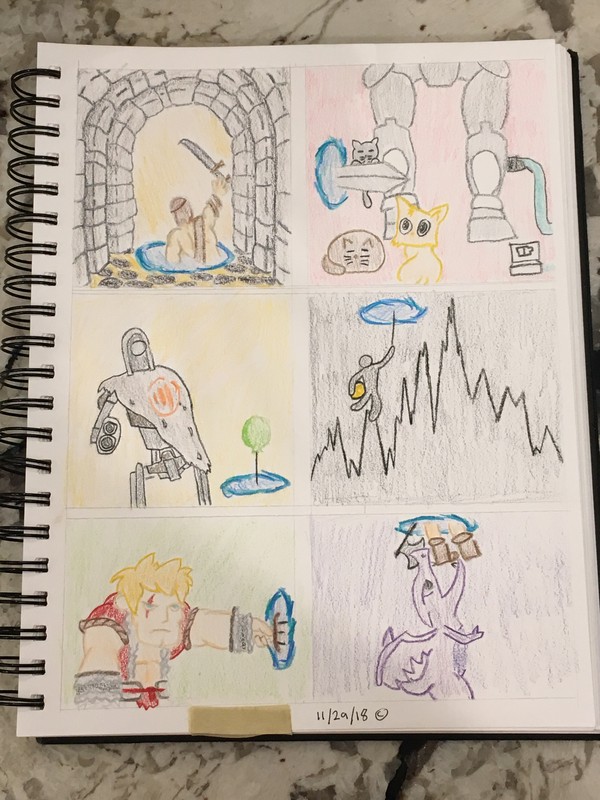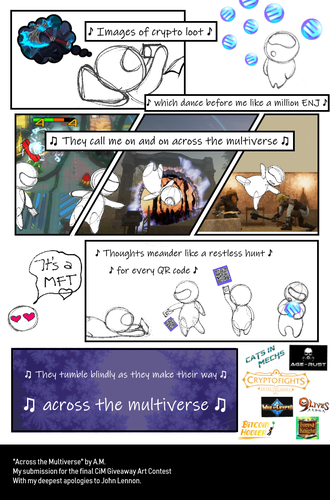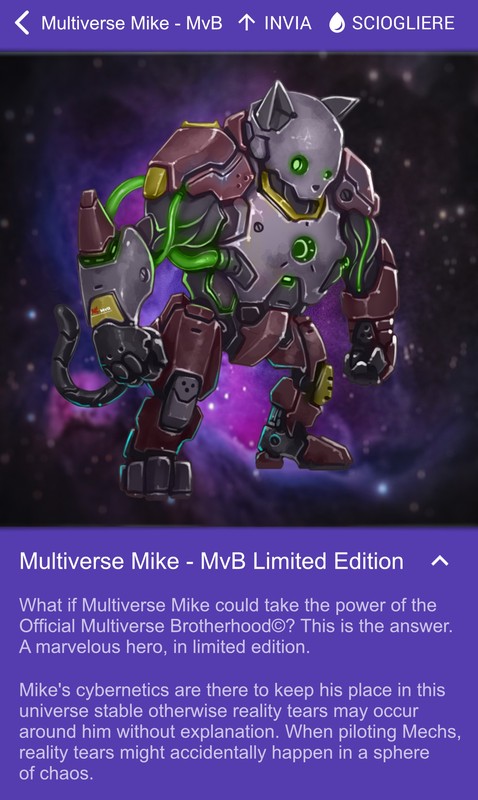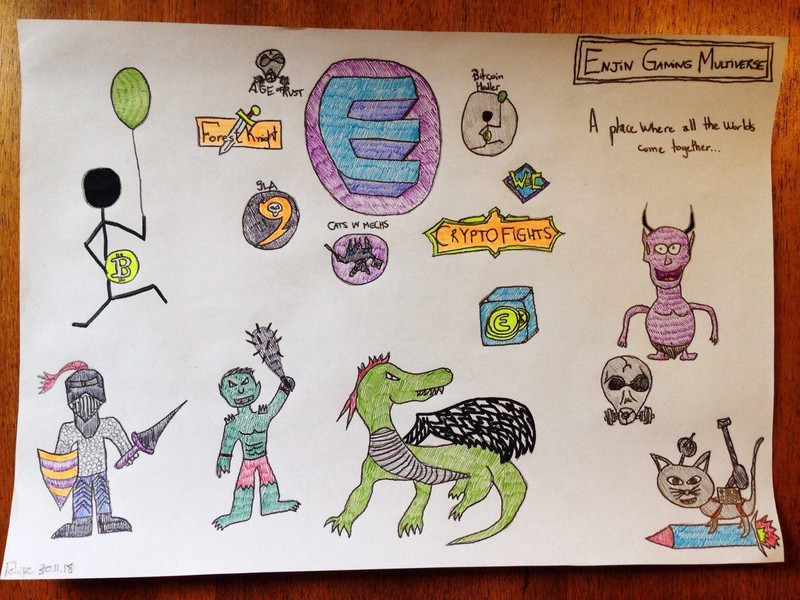 Congrats again to all winners!

Also, special announcement: The Winner and 1st runner up will have their images minted into Enjin Tokens! They, as well as myself, are excited to see them appear into their wallets as Enjin ERC-1155 Non Fungible Collectable Tokens!

1st place: Token order submitted, in processing to be minted currently.
2nd place: Waiting on artist to complete before minting.