Screenshots taken via PlayStation 4. WWE2k19 owned by WWE and 2K Games; game published by Yuke's and Visual Concepts. All fashion brand names, while possibly based on names of fictional characters, are fictional.
Hey folks, it's cold outside! As Autumn eventually creeps into Winter, it is ALWAYS important to stay warm (unless of course you live somewhere warm). There is absolutely nothing worse than getting cold and getting sick. That's why we have decided to show our fabulous line of winter clothing for men and women. Worn by our favorite WWE superstars and provided by the ever so gracious WWE2k19 Create-A-Superstar department store, these outfits are guaranteed to keep you warm through Autumn AND Winter.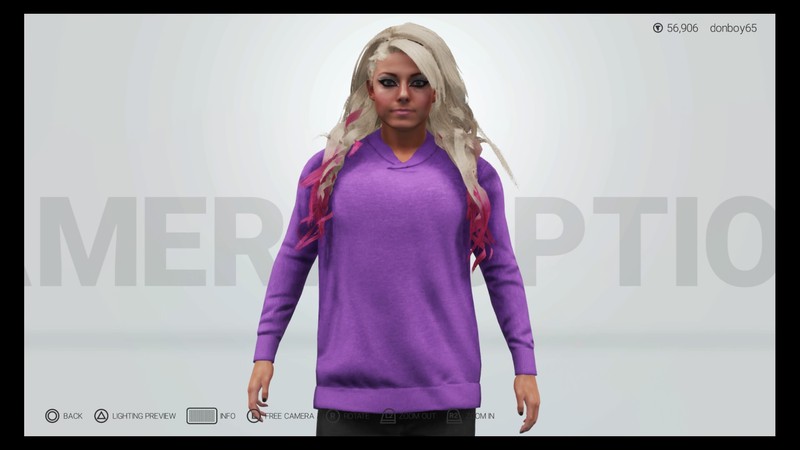 First of all, how about we start with the ladies. We have this loose and thick sweater from Mallory's and pants from Wilson's Trousers. Made with fleece lining and wool, we guarantee you'll be sitting warm and comfy while you relaxing in your living room by the fireplace with a delicious cup of hot cocoa (especially when it gets to be Christmas day a couple months from now). As for the pants, they are made completely with denim and are guaranteed to warm your legs while the cold weather is here.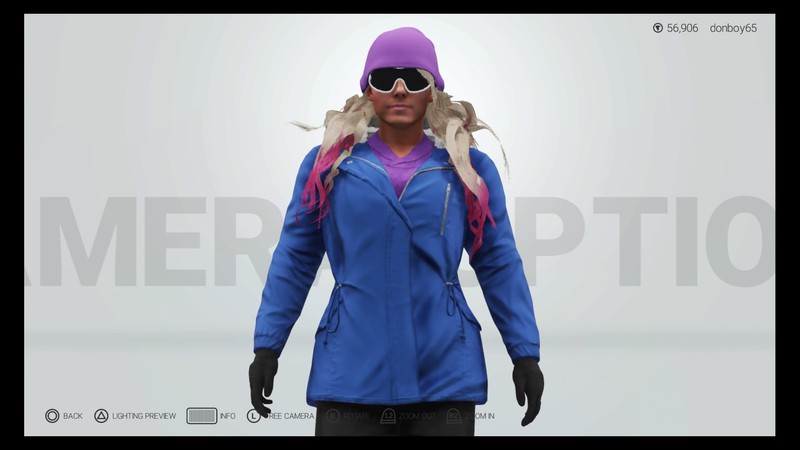 Going outside to have some winter fun, or to go skiing? How about a nice warm coat? Made by Pertwee Coats and made with a wool/fleece-mixed lining, this coat has some outer AND inner pockets to store all your personal affects and essentials. And don't forget the hood that comes with the jacket; that's guaranteed to keep your head warm too (because there is nothing worse than a cold head). And there's the visor from Koenig Vision, which is guaranteed to help you see when you're skiing or when you're braving a treacherous blizzard...because nobody likes being blinded in snowy weather. And don't forget the wool-made winter cap by Andy's Caps, because that definitely keeps your head warm.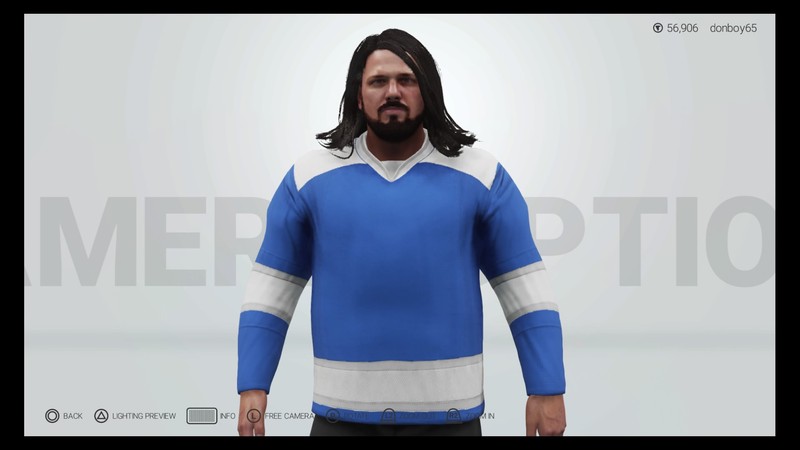 Now lets move on to the gents. We have this nice two-color sweater from Baxter & Keaton, Ltd., a pair of baggy cargo pants from Wilson's Trousers, and a pair of boots from Oxley Footwear. The sweater comes with an interesting pattern around the stomach and sleeve areas, and is made with 50% cotton and 50% wool. This combination of materials will ensure you keep warm in the winter, while also not getting too warm if you're already in a warm place. Talk about the balance of nature! The pants are made with rayon, fleece lining, and denim; guaranteed to keep your legs warm. On top of that, these pants come with extra pockets to store your stuff. Maybe it would good to have pockets to store things like your cell phone, tissues, keys, wallet, spare change, flashlights for emergencies, etc. Finally, these boots have an inner wool lining that we guarantee will keep your feet toasty warm.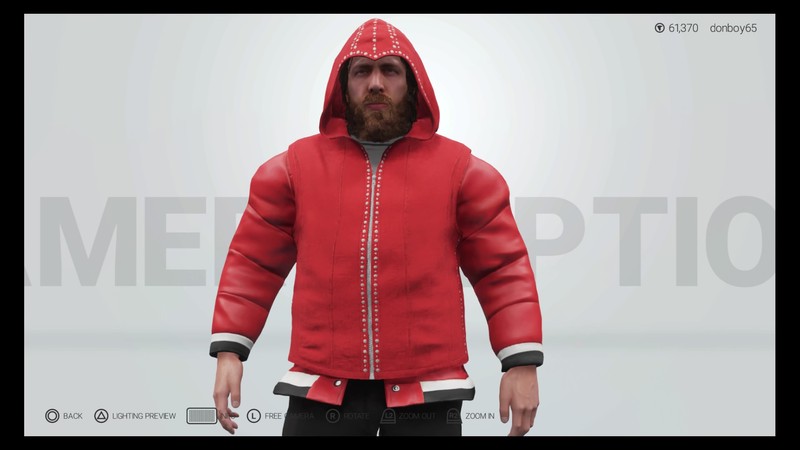 Going outdoors for the winter? Then you'll need this heavy coat from Travis's Warm Threads. Made with denim and wool, this coat is guaranteed to keep you warm when you're going outside. And there is a hood to keep your head warm in case you didn't bring a cap or hat. Besides, maybe you want to make snow angels while you're outside. Perhaps you want to make a lot of snowmen. Or maybe you want to simply enjoy the outdoors in its winter form. Well, whatever your occasion, this coat is just for you.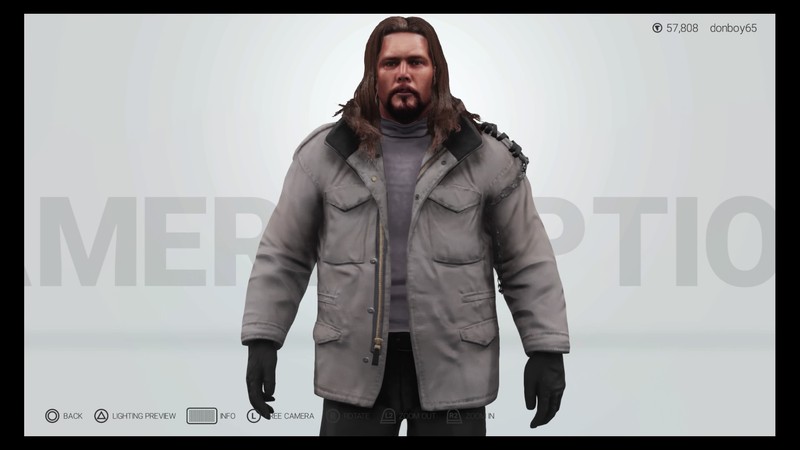 And here is yet another warm coat, this time made by Troughton's Outdoor Wears. This is a must for those who are out enjoying the wintry outdoors, especially if you're doing some form of outdoor work.

But wait, we are not done yet! Back in the ladie's department, we have this cool looking hat from Chibi's Cute Wears. Made with synthetic furs, this cute little animal design will make the ladies look so adorable.
Be sure to stay safe in the coming holidays, folks. :)