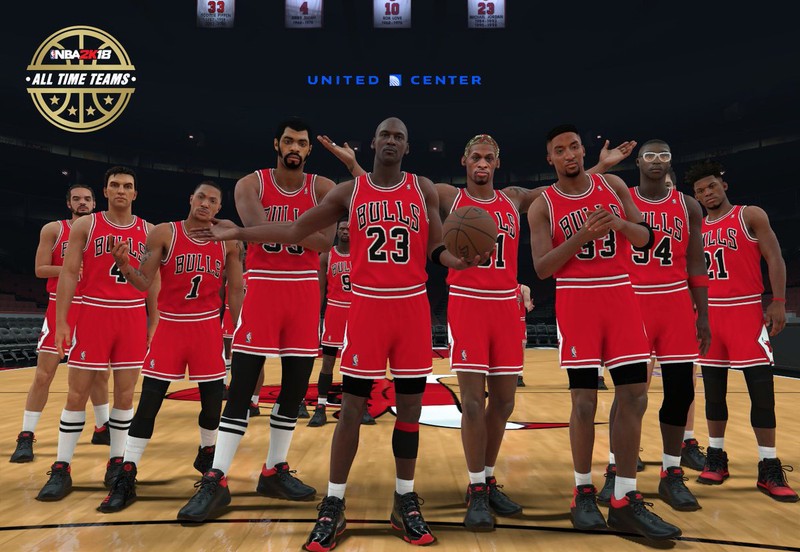 NBA 2K19 is out now and 2K fans are now enjoying it. It's fun to play 2K19 because of its improved graphics and features. Another thing to be exciting about 2K19 is the Roster. Big trades happened this off-season and few superstars now are in a different team. One major change is LeBron James joining the Lakers and it will be fun to play 2K19 using L.A. Imagine the new Lakers team with LeBron matching up against the power house Golden State Warriors with their newly acquired superstar center DeMarcus Cousins. And also Kawhi Leonard to the Toronto Raptors and DeMar DeRozan to the San Antonio Spurs. Wow! this will be an amazing year for 2k and all players will have a lot of fun.
Now I want to discuss the top teams that will be unfair to use in NBA 2K19.
---
The All-time Teams
This feature is already in 2K18 and in my opinion, it's a good decision bringing it back to 2K19. Teams that are compose of the best players for every franchise all-time. Example are the All-time Los Angeles Lakers which is composed of Shaquille O'Neal, Kobe Bryant, Kareem Abdul-Jabbar, Jerry West and Magic Johnson. Another one is the All-time Celtics which includes players like Larry Bird, Bill Russell, Kevin McHale, Paul Pierce and Bob Cousy. Another example is the All-time Chicago Bulls with players like Michael Jordan, Dennis Rodman, Scottie Pippen, Jimmy Butler and Derrick Rose. Just playing using these legendary players is truly amazing and can bring back a lot of memories.
Those said teams are nearly impossible to beat in NBA 2K19 because like for example, the All-time Bulls will destroy you because a roster with Michael Jordan on it will simply overpower opponents. Also the Lakers with Kareem, Shaq, Magic and Kobe together is impossible to beat. It will be very entertaining and these teams will be more fun to use. Imagine playing All-time Bulls VS All-time Lakers, it will be a hell of a match and a tough match even only in the video game.

---
Regular Teams
Those teams are surely unfair to use in NBA 2K19. Now let's go to the regular teams or the NBA teams today. I know you're expecting to see a list but in my opinion there's only one regular team that is unfair to use in NBA 2K19, none other than the Golden State Warriors.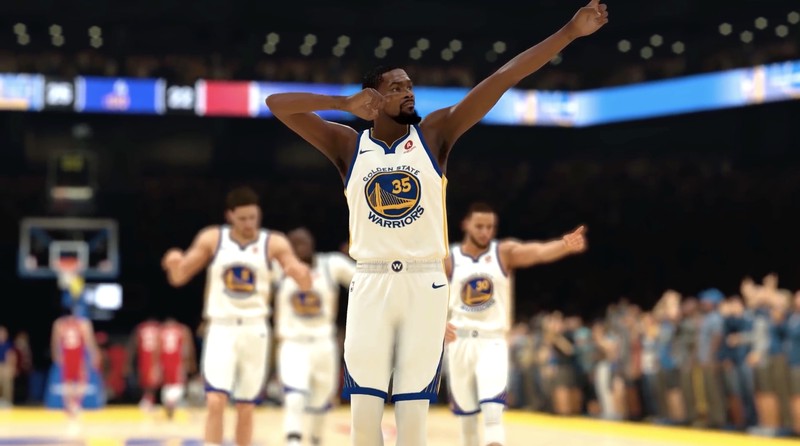 The Warriors is the best team in the NBA today with no doubt. There's no argument about this one. They are simply the best and no team can take that away from them. You said the Houston Rockets can beat them? I don't think so for now. Let's just simply put it like this, the Warriors have a starting lineup of five all-stars and a deep bench with a former finals MVP there. It's not just an ordinary all-star starting five but it's the best of the best.
Talk about Stephen Curry, a 2-time MVP and arguably the best shooter in NBA history. Klay Thompson, the deadliest shooter today and one of the best shooting guards in terms of offense and defense. Kevin Durant, I don't have to explain this, you know how good this man is even he's a snake like other people say. Draymond Green, one of the best trash talkers but you know that he's not all talk. He's a great defender and a great passer and one of the best power forwards in the league today. DeMarcus Cousins is the best center in the league when healthy averaging 25 and 12. The Warriors will simply dominate the league this season and they are locked to win the championship if they can all stay healthy all season long.
Now I want to hear your opinions about this topic and I would be glad to discuss basketball with you guys. Have a great Day!