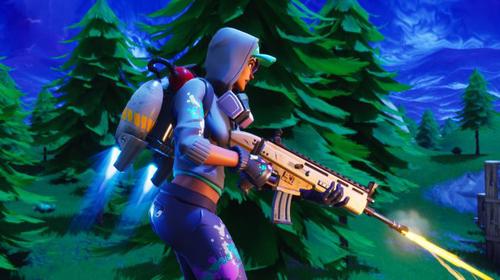 By Sam Loveridge
Another week closer to Fortnite season 5, and the theories are piling in. Over the weekend, the rocket finally launched and actually broke the sky. Now there are strange rifts appearing all over the map, sucking things through them and adding fuel to the fire that Fortnite season 5 will be a time travelling affair.

Thankfully, these theories won't be just brain mush for long, because when it comes to Fortnite Season 5, we're almost there. Fortnite season 4 started back in May and since then we've seen Fortnite rubber duckies, Fortnite hungry gnomes and even Fortnite football pitches appear on the ever-changing map. But we now know when Fortnite Season 5 is starting, so you better start earning those Battle Stars now - fingers crossed you didn't miss that Fortnite Double XP weekend.

When is Fortnite season 5 starting?
According to a post on Reddit by Epic Games itself, Fortnite season 5 is starting on July 12 at 8AM BST / 4AM EDT / 12AM PDT.

"Season 4 is coming to an end! We want to give you a heads up on the exact ending time. You may have seen the timer update in-game, which means we are giving you two more days to complete Season 4! Season 5 will begin on July 12th at 4 AM EDT (08:00 GMT)."
"Want even more help earning those last few Battle Pass rewards? We'll be running a +100% match XP weekend starting June 29th at 4AM EDT (08:00 GMT) and ending on July 2nd at 3AM EDT (07:00 GMT). Hop in, catch up on challenges, and earn those Season 4 rewards while you can!"
How much does the Fortnite Season 5 Battle Pass cost?
The Fortnite Season 5 battle pass will most likely cost the same as it has done every other season - 950 V-Bucks. In real money you'll have to by the smallest V-Bucks bundle, which is $9.99 / £7.99.

What can we expect from Fortnite season 5?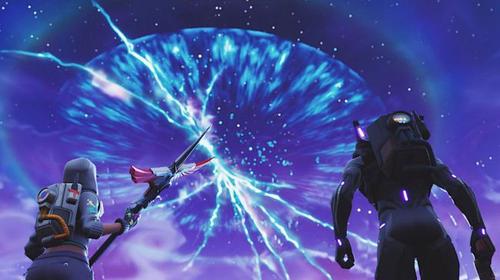 Seeing as Fortnite season 4 basically started with a Thanos cameo in honour of Avengers: Infinity War, it's safe to say that people are excited about what's in store for Fortnite season 5. In these last few weeks, it's all been go in Fortnite land. The rocket finally took off in a single, timed event on June 30. If you hadn't logged into the game by 6.30pm BST / 1.30pm EDT / 10.30am PDT then you missed it, but the game is now showing signs of the fallout.

When the rocket launched, it didn't initially make it into space, instead turning in an attempt to fall straight down onto Tilted Towers. But that also doesn't happen. It actually gets pulled through a variety of portals around the map and eventually does make it into space, but leaves a shattered sky behind it. People are now calling this the fracture and it's visible from the entire map. Some players are even suggesting the fracture is steadily growing, as we edge closer to the start date for Fortnite season 5.
Interestingly, new rifts have appeared across the map in Fortnite, which seem to be dimensional portals. There's one at Lonely Lodge, which has actually sucked the sign into it since it appeared on Saturday, June 30.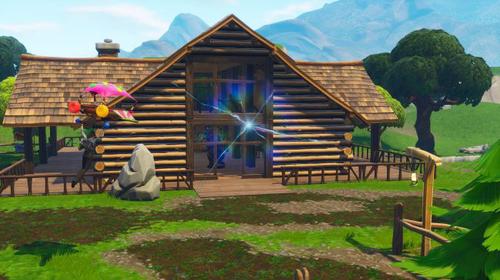 Then there's the one at the area of the map commonly known as the Motel, near the sign with a big hole in it. Currently, it's not as large or as pronounced - or apparently as hungry - as the one by Lonely Lodge.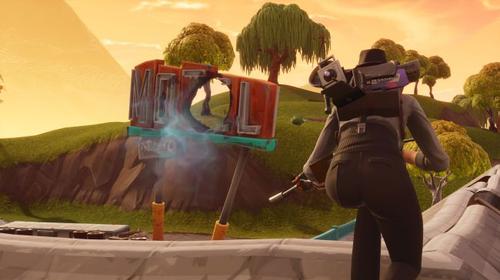 Currently, these are the only two rifts on the Fortnite map, although as we edge closer to the end of season, that big thing in the sky, and these two rifts are guaranteed to be a huge focus.

The current theory goes that these are time travel rifts, or at least inter-dimensional rifts, and they'll let you travel to alternate time zones, either temporarily or taking over the entire map and taking us somewhere else permanently.
These theories are supported by rumours of leaked Greek, Roman and Egyptian skins for Fortnite season 5, which would tie into a time travelling theme for the next season. Notoriously accurate Fortnite tipster @FNBRLeaks on Twitter pulled the following info from the Fortnite source code, which suggest new locations - or at least new themes for existing locations - are inbound and Greek-themed.
Interestingly, Epic's own Donald Mustard actually recently tweeted a famous quote from Bill and Ted's Excellent Adventure (which of course has a time travel theme):

Mustard has since clarified that the tweet was just a reminder for players to be good to each other when the rocket launched, but that hasn't stopped the tweet being added to the rumours of a time travelling Fortnite theme.
Among all the Fortnite myths and theories, there have been plenty about the Fortnite season 5 theme. My personal favourite is that we are going to space for Fortnite season 5. A video was found by a fan in Epic Games' file logs and was subsequently shared on various forums including YouTube (as you can watch below). It seems to be a follow-on for the official Fortnite season 4 trailer, which includes a scene where the same UFO continues on its journey through space and eventually comes to land on Mars. Some are suggesting that the next Fortnite map, potentially arriving with season 5, will be set on Mars, with the hot rocks added to the game during season 4 a little teaser for the new space-based map.
Another interesting idea floated by some players on Reddit is that the meteor may have brought some aliens with in that will run rampage in Fortnite season 5. Some go even further to suggest that it was carrying some rather different cargo, namely dinosaurs or, well, Godzilla. That's not just some weird theory either, a giant footprint actually appeared on the map - as spotted by Reddit user Qpaniic - and in the season 4 trailer there's a fossil logo at the start, it ends with two characters in dinosaur costumes, and you can actually buy dino costumes in the game - don't worry Tricera Ops, you're still my favourite.

Source: https://www.gamesradar.com/fortnite-season-5/