New Season
The month of August is already here. How time flies...
New Steemmonsters season is here too. How quickly seasons change...
I started the season in the SIlver III league.
This is my second post, originally on Steem with the @ervin-lemark.spt account, this time published with the SteemAce frontend.
New Quest
It was with the Earth Splinter and it is already done. When I ended it I pushed some more to reach the next level. Silver II, here I am.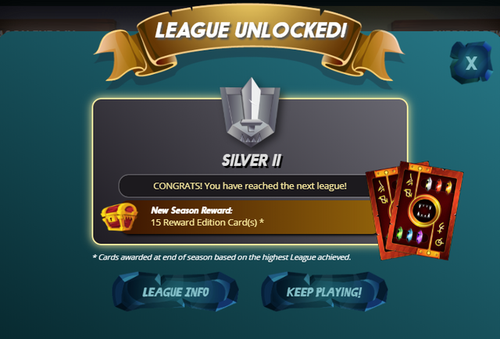 As for the quest, it wasn't so easy. Earth Splinter is my third strongest team.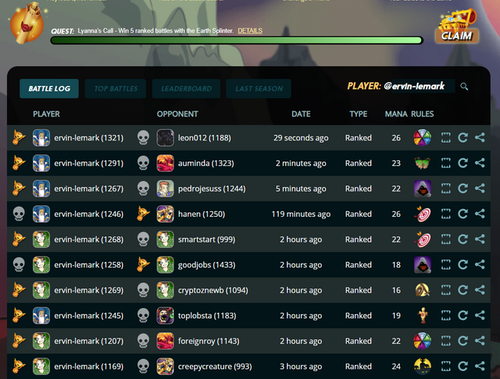 New Rewards
Old rewards, actually. Already seen.

SCR Cowboys Guild
The guild I am a member of is eleven players strong and at level one at the time.
Read @luke96player's article, please.
Steemmonsters as an investment
I invite you once again to read an excellent article - Splinterlands end of season $$$ wrap up.
If you are serious about your Steemmonsters involvement you might find some valuable advice there.
Thanks for reading
Play well and have fun.
Better and better