Steemmonsters is becoming extremely popular game over there on Steem platform.
Many members play this addictive trading card game.
Do you know how many battles did you play or win?
I didn't. Until five minutes ago when I remembered to perform this simple trick.
The thing is that there is a leaderboard of top 100 players. When you click on player's name you get her or his profile with all the important information.
But what about players below the rank of 100, like me?
Here is the info: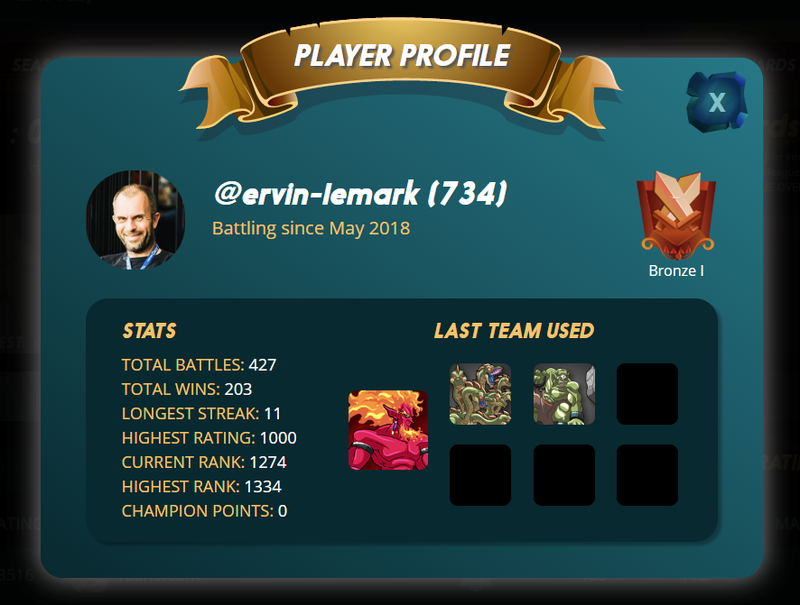 And here is the trick, performed in Google Chrome browser.
right click on any account name in the list and choose Inspect

from the drop-down menu



the code window opens

double click into the code and on the account name on this line (example) and type in your account name:


press enter to confirm the change
click on the chosen account name in the list and ...
Your profile info appears!
I invite all sub one hundred ranked players to try this out and post your profile screenshots here. Go ahead.
As it is popular, Steemmonsters has one rare property. At least in the Steem ecosystem.
It has its own referral program!
When you bring new users, you get rewarded. Simple as that.
All the links above are referral links to my account: https://steemmonsters.com?ref=ervin-lemark
Again, go ahead. It doesn't hurt and we both win.
Better and better