Osamu Maru Ogasawara is an ordinary Japanese fisherman, who catches fish and oysters for the most part, it would seem that there is something interesting here? But he loves more oysters only Dota 2, he already holds 2 small tournaments called Mara Cup with a prize pool consisting of oysters, crabs, beef from his local farm friends for 2 years! Yes, Japanese doters play for food, just like we did in 2007, only we had beer and respect instead of food.

By The International 2018 SirActionSlacks specially went to Japan to prepare a video about it, by the way I think that this is the sweetest content for the whole Int.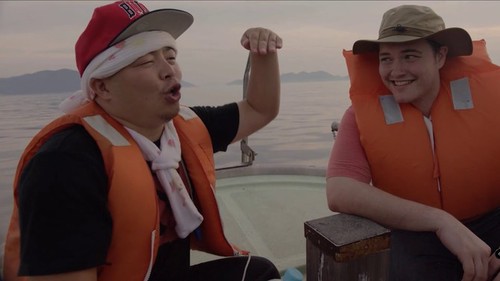 I was delighted with the resulting video, how cool the story)

About familiarity with games and Dota 2
"I grew up in the countryside, and as a child I never played computer games. For the Japanese village, there is nothing surprising in the fact that there is not a single computer in the house, and people who have a personal PC are a rarity. Therefore, since childhood, we played in the PlayStation and Nintendo DS.
So I learned about Dota 2, well ... I guess when I was about 24 years old. My local friend and I wanted to play Final Fantasy XIV, and I bought a computer. It turned out that it has Dota 2, which at that time was still in the open testing stage. Since then, my friend and I played Dota 2 every day. And in Final Fantasy XIV we never played it that way (laughs).
How did Valve find you, and what did they offer?
I've been organizing the Mara Cup for about a year now, and have written about me on Reddit several times. It seems that it was there that I caught the eye of Valve. In addition, I was approached by SteelSeries, and now they provide equipment to my ENLIFE team. And what Valve offered me is a big secret.
Was there no desire to create your own team for Dota 2?
Is there a professional team that could qualify for TI? Or an unprofessional team, in which I will participate as a player? I would like to become a manager of a professional team, but I do not have money, and I do not know English (laughs).
If I really do this, I will seriously take up English and then maybe accept a challenge. Of course, I would like to create a professional team only from the Japanese, but this is difficult, because we do not have big tournaments except my Mara Cup, and the culture of the competitions has not been formalized yet. Still, when there is no worthy opponent, there is nowhere to develop the game and your skills.
But here are two things that I aspire to:
- I want to get on TI in the Japanese team.
- I would like it to happen while I'm alive (laughs).
In fact, one day I played in a team. In my first tournament on the 12th minute of the game there were mega creeps, and we lost (laughs).
Tell me about your immediate plans. Perhaps you have a desire to create a tournament among Western players?
First of all, in the winter I want to hold the Mara Cup. However, I do not do anything for this yet, but I will definitely arrange a Mara Cup in the cold season and again I will fill up all with my oysters! EAT, AND FORWARD FOR THE VICTORY! (laughs).
Well, if we talk about my cherished desire, I would like to arrange a bigger tournament, not only for Japan. For example, Japan Dota Minor or THE Oyster Major (laughs). I also expect offers from abroad or from Japanese companies. If someone wants to host a Dota 2 tournament in Japan, I will do my best!
I think that I am now at the stage when one of my powers is not enough to do something more ambitious. But I'm ready to organize tournaments of the same scale as before. It's fun!
Tell us about your main job.
As, probably, everyone already knows, I was born in a fishing town and was brought up as a fisherman, a catcher of oysters. It will be great if you read the text in my blog, although it turned out a bit long. There I talk about my childhood and computer games.
Your sincere passion for the game was remembered absolutely for everyone. Maybe you want to give something to your fans?
My energy and my strength are all due to the joy and smiles of people. Therefore, the game - it's really cool! "Forward, good luck!" Or "It was a great event!", "Freaky Stream!" - these simple things inspire me the most, so I hope that you will continue to support me.
Games - it's cool!
Dota 2 is cool!
Planet Earth is cool!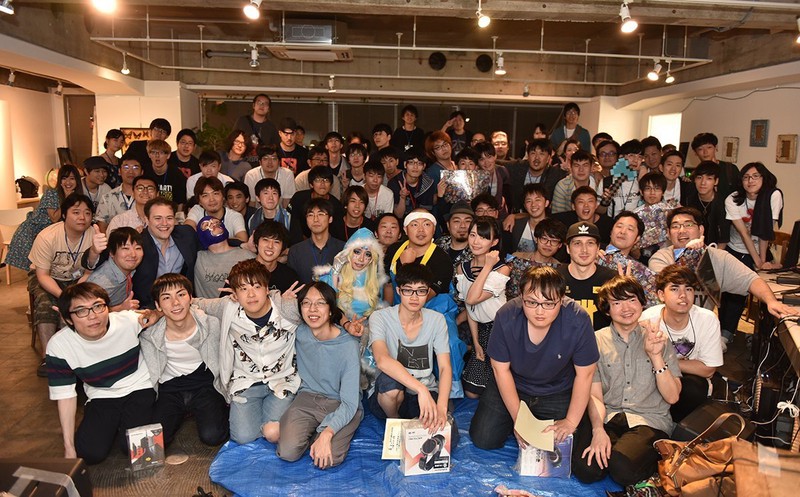 Do not forget to subscribe, friends! Now I'm back in line again! @fourapril