Go for gold as you try to conquer the slopes in Ski Jumping Pro for mobile devices. This action-packed winter sports title features real ski-jumping courses, a number of upgrade able equipment as well as deep character customisation to keep you coming back for just one more jump.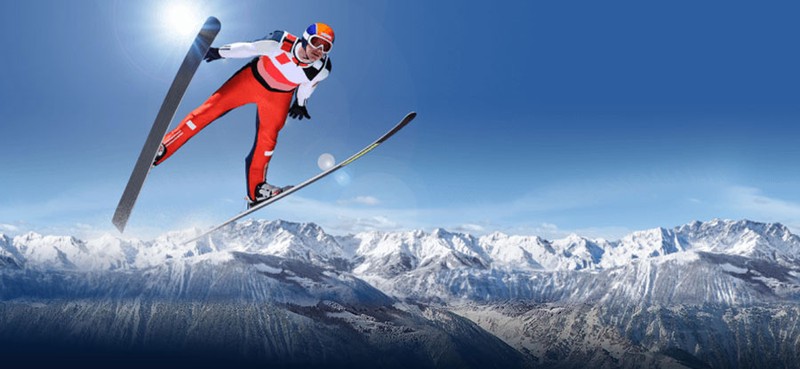 Intuitive one tap controls keep the SJP accessible to novices, while an option for a more advanced control mechanism should appeal to long time fans and ski enthusiasts. Go for the casual difficulty level if you want to improve your skills, and then go Pro when you're ready to take on the real opponents!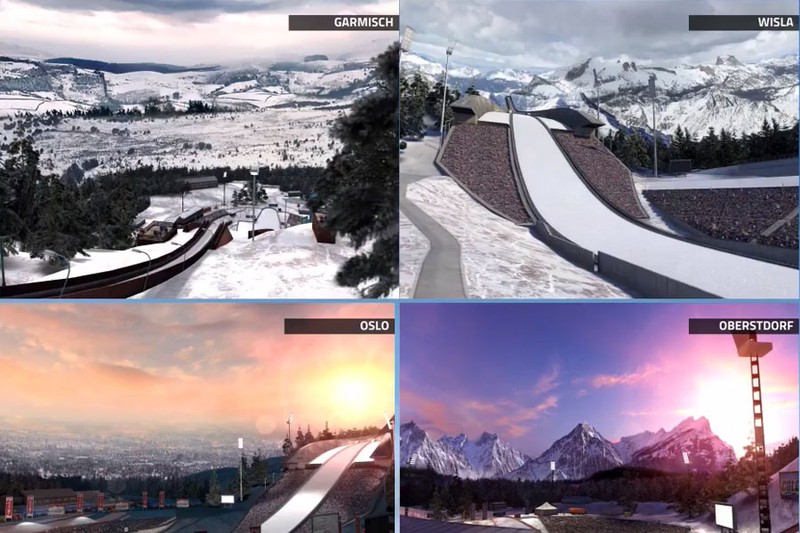 Looking for something with replay value? This title has a total of 62 events spread throughout 32 venues. Represent your country of choice and try to beat your own personal best. Or, even if you're simply looking for a quick outing down the slopes, a variety of available modes keep things as fresh as the brisk winter winds.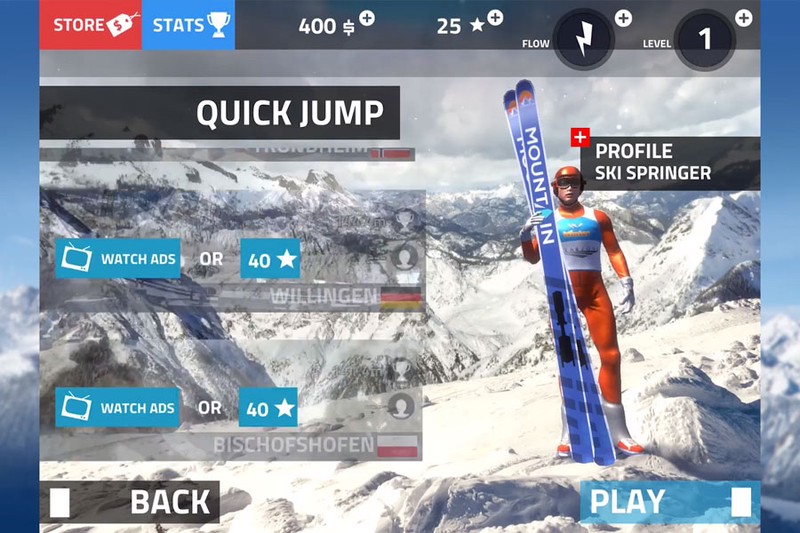 Quick Jump, for instance, lets you get a feel for the game while Career Mode offers up a more comprehensive challenge. Immerse yourself in a snow-filled paradise with realistic 3D graphics and speed effects that are not to be sniffed at considering where skiing from our phones. Weather changes dictate how much wind you'll have to contend with as you hurtle down the slopes. Good equipment allows you to triumph over even the toughest conditions. With a realistic virtual playground and game play depth, Ski Jumping Pro is the ultimate challenge for anyone with a soft spot for the sport.
Find The Perfect Balance
Although there are a lot of things to like about SJP, beginners will likely appreciate it for its simple controls. From take-off to landing, all it takes is a few gestures to achieve a half decent jump attempt. Tap once when the circle is green to take-off. Keep in mind that just like in real life, every jump is different. The game emulates real world conditions in that weather affects how tricky it will be to maintain your balance while you're hurtling down the in run. Once you've left the bar, it's all about watching how much you're leaning to one side or the other. In case you need to adjust your balance, you can slide your finger left or right to compensate for the lean.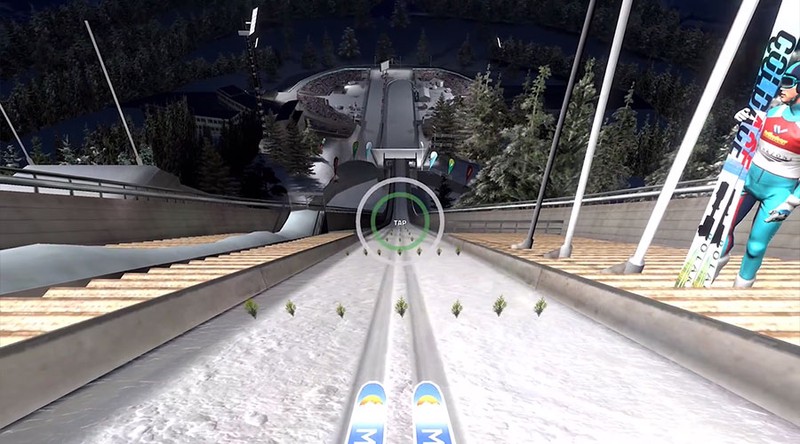 Much like the take-off, landing merely entails timing your tap. Having trouble making the cut? All you need to do is activate the flow booster by tapping on the charged icon on screen. If you're still not achieving top speeds, you can go for some pro training to improve your skills. Of course, having upgraded equipment also helps give an advantage when your score is in need of an extra push.
Spend Smart
Once you're jumping with grace and eloquence, it will be time to try your hand at the game's Career Mode. Aside from showing the competition who really rules the slopes, you will also earn coins along the way. Additionally, accomplishing special feats earns you stars -- another in-kind of game currency. Spend your earnings wisely by prioritising upgrades according to your play style. There are two kinds of upgrades you can spend on. The first is for Training, where you can, essentially, improve your character's stats. This consists of mental, reflex, knee strengthening, improved aerodynamics and the second is v style training and telemark boosters.
If you're already good to go in terms of Training upgrades, then you may want to spend your hard-earned coinage and stars on character customisation. Gear refers to your character's helmet, suit, boots, gloves and skis. Not only do upgrades improve performance, they also alter your character's appearance. The Mountain Flight Classic starting skis for instance, may be changed into skis from the Ridgeteam Elite Series or even the expensive Coldace Supra. This way, you have the option to play as an athlete from the country you want to represent or you can change your look by switching up your gear.
Fine Tuning Controls, Self Adoration
To keep you at the top of your game, SJP gives you access to various options and settings. After you've chosen a control scheme you like, you can also tweak the touch sensitivity so it feels just right. Just made that once in a lifetime jump? You might want to record the replay so you can show off to your buddies. You can even set the sound effects and music so they don't distract you during events.
Speaking of distracting, perhaps the only notable issue I had with the game has to do with the voice work. Although it's always nice to have announcers and commentators in a sports title to add a touch of realism, it misses the point when it's rather robotic. Unfortunately, that's exactly what's wrong with the clips. Most of the time, the commentators lack in energy when they're speaking sounding rather forced than natural. The commentators can even come across as mildly sarcastic even when they're dishing out compliments. While this isn't an issue that's game breaking, it's still a shame as it sticks out like a sore thumb in contrast to an otherwise polished presentation.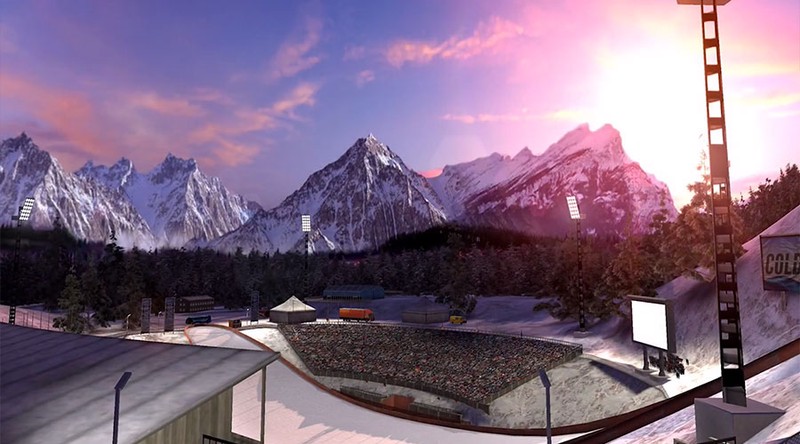 That being said, there's plenty to love about this winter sports title in the same manner as my previous review for Snowboard Party World Tour. The visuals are not only pretty to look at, they're realistic enough to thrust you into the game's winter world to the point you can feel like a real Ski jumper. Weather effects keep you on the edge of your seat no matter what mode you're playing. Having difficulty levels, control scheme options and various modes also makes it accessible to both casual and competitive players. There's also the wealth of nifty customisation options that give you plenty of incentive to keep coming back for more skiing goodness.
All in all, Ski Jumping Pro is a sweet treat for anyone who loves the winter sport. Not only is it enjoyable regardless of your skill level, it also has an impressive number of events to ensure a lengthy play time to boot. It's yet another mobile title that would blend effortlessly into the eSports category.
Download the Game for Android or iOS Here
Check Out More Winter Sports Games Reviewed
Snowboard Party World Tour Pro (Android, iOS)