To celebrate the upcoming festive Christmas period and aptly following on from @Hassan's article on Top Winter Sports Events to Attend this Year and Next I thought I'd do a series covering some of the best Winter Sports games to download and play on mobiles and tablets - the fastest growing gaming device market in the world. To begin my series I have chosen one of my favourite extreme sports games and perhaps one of the top rated 'paid for' mobile sports games on Google Play - Snowboard Party World Tour Pro.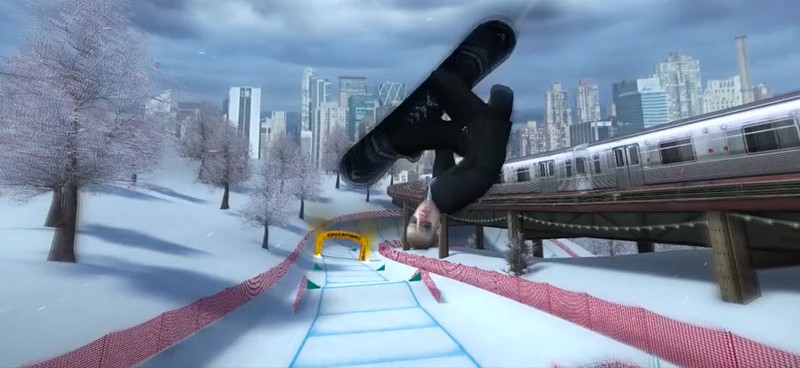 There are plenty of exciting things to say about Snowboard Party World Tour Pro, but the best way to kick things off is to remember one key factor: this app was made to turn snowboarding into an extremely fun and accessible mobile game for those not brave enough to navigate the icy slopes of the real world. STPWT presents players with a sprawling world full of tracks, accessories, snowboard designs, stunts, and crazy kinds of physics. You will get to slide your way through majestic and pristine slopes all the way to long stretches of crystal filled caverns. Being a game there is freedom to mix the real with the imaginary, and the resulting experience is something no mobile gamer should pass up on. Probably why for a paid app on a niche sport it's still managed to sell over 50,000 copies.
All About the Tricks
World Tour is a visual treat for those that can appreciate natures chillier side of beauty, and that is not simply about how nice the landscapes are or even the tracks and character models (and they are). It's a highly visual spectacle that allows you to marvel at the plentiful variety of awesome tricks you can pull off. Major kudos goes to the Maple Media's animation team for being able to depict those dizzying spins that players can execute when taking to the air. And airtime is the main thing you want in the game.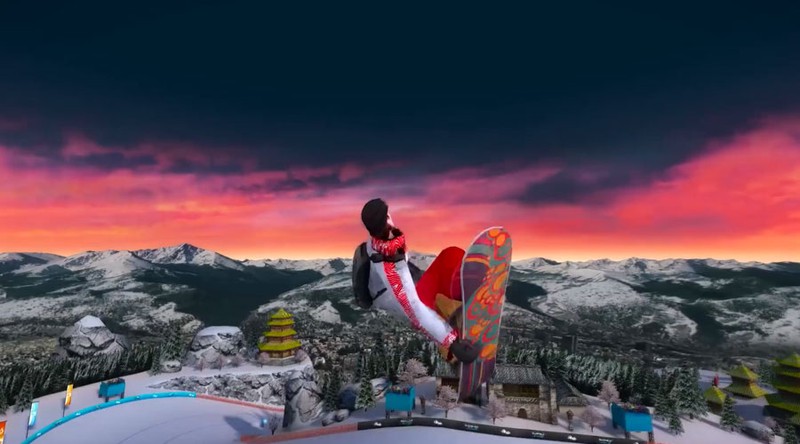 As a snowboarder your goal is to take to the track and be as fast and as stylish as you possibly can. Sure, going with pure speed is one thing but you must also carefully maneuver towards ramps (and improvised ramps) in order to score major air time. The faster you go when hitting a ramp, the more air you can get. More air means more time for tricks. Freeform stunts is the emphasis here as you look to string together as many tricks as you can with each jump. Then be sure to get your rider all lined up and set to land at the end - crashing face first into the snow is definitely not stylish at all.
World Tour does not limit players to getting jumps for tricks however. There are plenty of environmental elements such as rails, logs, boxes, boulders, and other stuff you can grind your board on, slide over, and use in a variety of other ways. String together the stunts one after another and you will be one of the best stunt masters on the track. It may sound easy on paper, but this means being able to focus to avoid a single slip up that can prove disastrous.
Finger Perfect
While the game's touch screen controls are not bad at all, we still recommend making use of the game's compatibility with third party controllers. There are plenty of times when super fast and super accurate inputs are needed in order to make the most out of a single jump - and this matters a great deal since jumps are just a few seconds long. While the game is responsive to touch commands, many of these take a little longer to execute as compared to simply pressing on a button and holding down a directional control. This is even more evident when players decide to go head to head in multiplayer. Players on a the touchscreen could lose out to players with controllers in terms of stunts but not to a degree that the difference of advantage is unfair (naturally, the individual skill of a player still matters - the advantage of a controller is just a relative matter).
Of course, a new player will not instantly be able to perform complex tricks on the snow. The good thing is that the tutorial system is extensive but easy to follow. If you are new to the game, pay attention to the tutorial since it lays out many of the key factors that are needed to pull off a proper stunt. This is particularly important when it comes to nailing down the landing at the end. Since the game has an impressive 50 different tricks to perform in a variety of different situations, expect to find yourself happily discovering an ever expanding list of fun stunts as you progress through the world.
Make Your Own Rider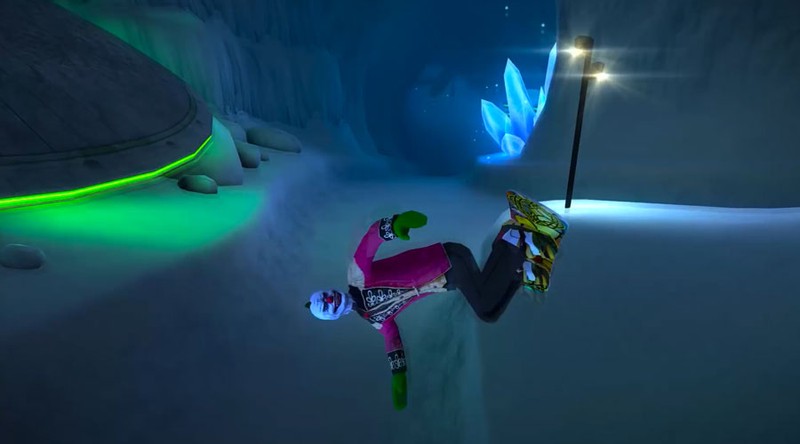 As I mentioned, World Tour allows players to customise their own character. There are 16 base riders to choose from. Almost every aspect of a rider can be customised; tops, pants, accessories and headgear are all available for you to change and alter according to your tastes. Once you start playing, you will be able to earn and unlock new gear that you can use to deck out your rider. Speaking of decks, there are naturally many different kinds of snowboard designs in the game as well. Gear and boards come in a huge variety of design themes, shapes, and sizes. By putting these elements together, you can create a completely unique rider to hit the slopes with.
eSports in it's True Sense
Mention eSports to a none gamer and they will most likely conjure up ideas of people sat in chairs with virtual reality glasses playing football, basketball or even boarding the slopes at Whistler Blackcomb in Canada. In this respect games similar to Snowboard Party World Tour Pro would make a pretty cool edition to the eSports dominated world of battle arena games such as Dota 2 and League of Legends. Indeed check the list of top earning eSports games out there and the only remotely sports based game that just makes it in is a car based giant football game (Rocket League). Introducing sports simulation into the world of eSports would certainly add some variety to this new market and attract a more diverse range of fans.
All Year Snow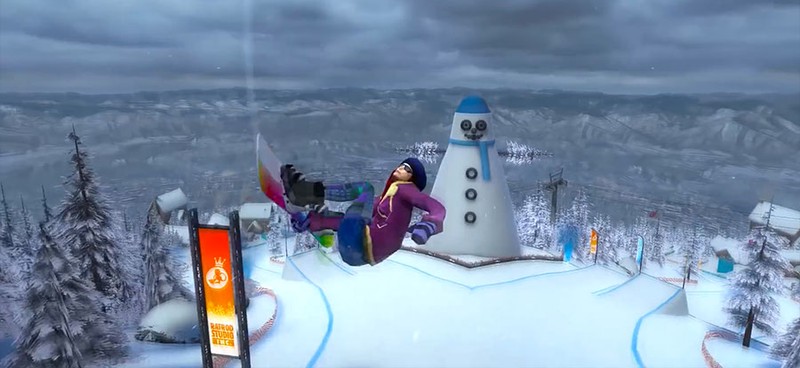 If you are a real snowboarding enthusiast, then Snowboard Party World Tour Pro should prove a novel game you can pull out when you are missing the slopes in the middle of summer.
For those of you looking for a high-adrenaline, fast paced sports mobile game, this should be a definite consideration compared to cheaply made trashy equivalents it's probably the best snowboarding game you can get on mobile devices. With over 21 different stages filled to the brim with interactive elements for stunts, an expansive multiplayer system, an awesome music soundtrack, responsive controls, and beautiful visuals, Snowboard Party World Tour Pro feels more like a console game than mobile one and Maple Media deserve a round of applause for serving up a rather fitting seasonal treat to those looking for a white Christmas with a sprinkle of action.
Download the Game for Android or iOS Here
Check Out More Winter Sports Games Reviewed