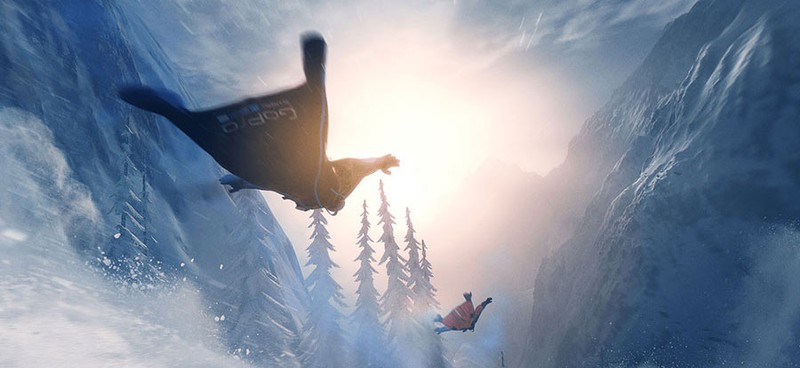 Perhaps the best winter sports game I have reviewed this crisp cold season is Steep, a premium console title available for Xbox One, PS4 and PC which will take you on a wild winter sports adventure up into two of the most beautiful mountain tops of the world. Immerse yourself in the plains of Alaska and the Alps, where snow is fresh as far as the eye can see. Get lost in the moment as you perform daring stunts and tricks in an extreme winter sports game that will really push you to the limits.
It offers a number of crazy sports to try out such as wingsuit flying, paragliding, skiing and freeride snowboarding. Unlike other games in the genre, Steep offers a massive open world for you to explore. If there was ever a winter sports title that deserved some eSports action it is most definitely this one, especially since it offers online multiplayer action.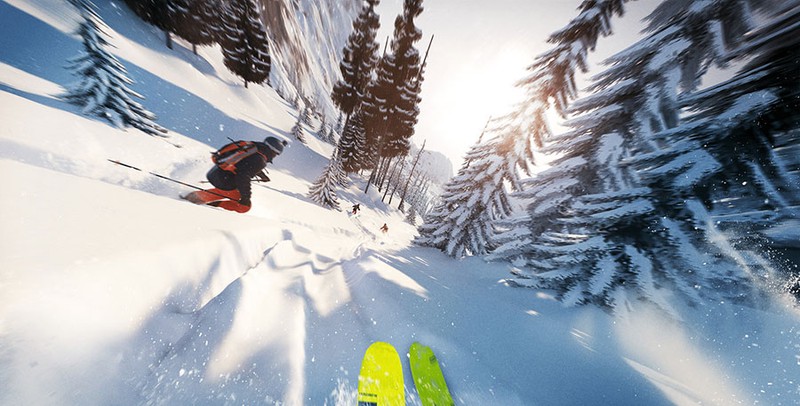 You can freely ride, pull off epic stunts and pit your mad skills against other virtual athletes. What's more, you can share every wipe-out with the Steep's built-in record function. Freedom is key here and you're in for an experience like no other.
Leave the Chaos Behind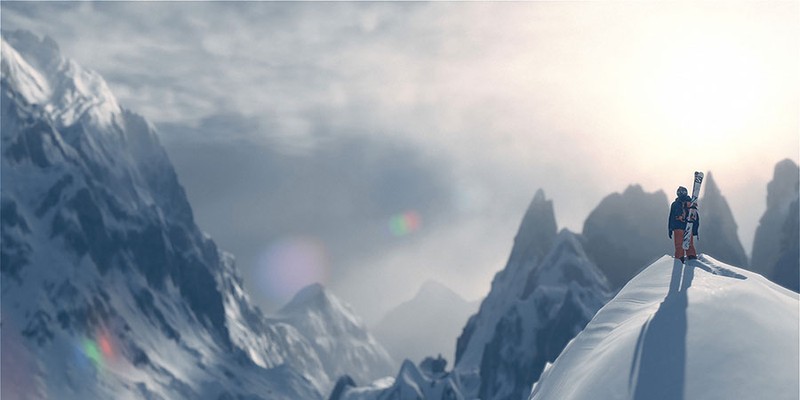 Forget about banners and sponsor ads littering the sides of the tracks, this is far more of an 'off the beaten track' game offering an unparalleled, immersive experience with its open world maps. Unlike similar games that simply plops the character models down a path and leaves you to finish the run in a few minutes, Steep captures the spirit of the featured sports by allowing you to explore the Alps the way you want. To put it simply, this is in a genre all on its own. There are no conveniently placed markers which limit the areas that your character can traverse. It's as if the mountain is alive and you're in your own snow-covered playground, free to create your own path towards the finish line.
Considering the amount of effort that went behind its production, it's really no surprise that Steep is so realistic. Unveiled in E3, the surprise announcement put one of the company's lesser known studios front and center of the spotlight. This new series was made by Ubisoft Annecy, a team of 200 situated in a mountain town in France (how fitting!). With over ten years experience working on multiplayer features for some of the industry's most iconic franchises, Ubisoft Annecy has ensured that Steep will deliver by working on it for more than two years.
To Share is to Care
Catering to people who are always online, Steep has a convenient share function which allows you to show the world every little thing you do. From challenges to crashes, it's possible to record moments within the game. Relive spectacular moments, watch replays of epic moves and post one-of-a-kind runs for your friends to enjoy. Consider yourself to have an eye for detail? Choose the best angles, speed up the footage and pick the perfect pace before you publish a clip.
While it sounds like another social networking gimmick, this mechanic actually adds some depth to what could have been yet another massive, yet empty, experience. It allows you to group up with your pals to pull off even crazier stunts together. You can also meet other player characters during runs. You can then opt to play or follow them to learn new tricks. It's like sharing what you had for breakfast, lunch and snack time, only you're in a virtual version of the Alps.
The Perfect Combination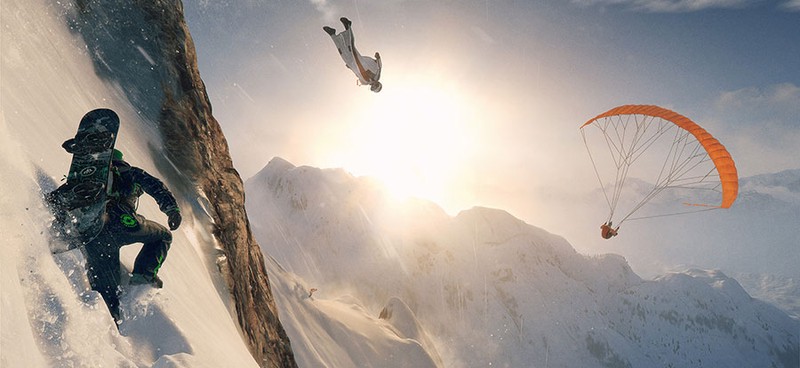 As if Steep's system wasn't peppered with enough innovation as it is, the game also allows you to switch between multiple disciplines on the fly. You can begin your trek down the Alps by donning your wingsuit or paragliding halfway, using your trusty ski for a distance and then snowboarding the rest of the way. Each sport has a distinct feeling and a reasonable learning curve that goes with it. To add to the realism, Ubisoft Annecy made use of motion captures by actual pro athletes. Not only do you get to see snow fly as you tear down the mountain, you also feel the weight of the board and enjoy sophisticated control triggers to pull off epic stunts.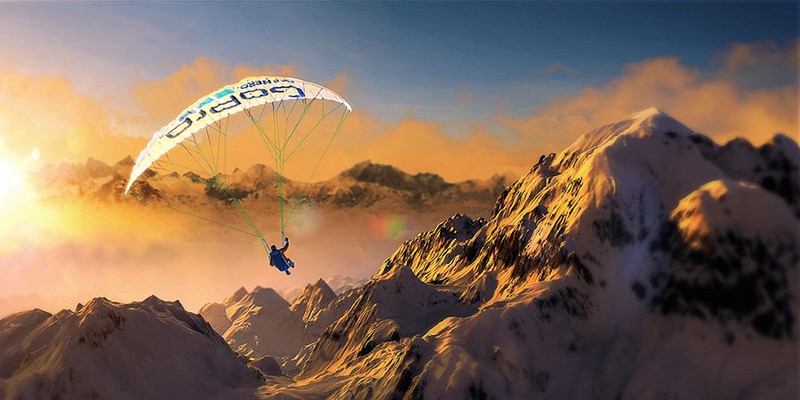 The theme extends to other aspects of the game as well, as Steep allows you to mix and match moves from different disciplines. Are you a Freestyler or would you prefer to work with the mountain's natural dips and curves? Create wild stunts that have never been seen before by switching play styles. Earn experience points as you improve on a speciality and gain access to new areas you can play in. However you play, you'll find that the game ranks reveal your inner daredevil. Once you've gotten the hand of the system and you're one with the board, you can then compete in various challenges to prove that you're truly king of the mountain.
Perhaps the only limitation here is that the game offers no local multiplayer mode -- understandably so, for its wealth of features and sophisticated system. Anyway, the game already has enough substance to rank it top of all extreme winter sports titles ever developed so we don't mind at all. Grab your ski's or board and head for the slopes this Christmas with the ultimate mountain descending snow filled sports game of epic proportions.
Download Steep for PC at Steam | For Xbox One at the Microsoft Store | For PS4 at the Playstation Store
Just a Bit of Fun
I thought I'd include a really old retro game video for the ZX Spectrum I played when I was 5 years old to demonstrate how far winter sports games have truly come! Horace Goes Skiing was one in a series of titles with Horace in it. It was released in the year I was born so I didn't play it until 5 years later. It was Horace' only ever sports outing but the graphics and sound are incredibly primitive. Still only 36 years on and look how far we have come with downhill sports games, truly amazing.