Five Sports Video Games I Wish They Made – Consoles PS4/Xbox One – Would you play these games? Next gen PS5 news suggest maybe.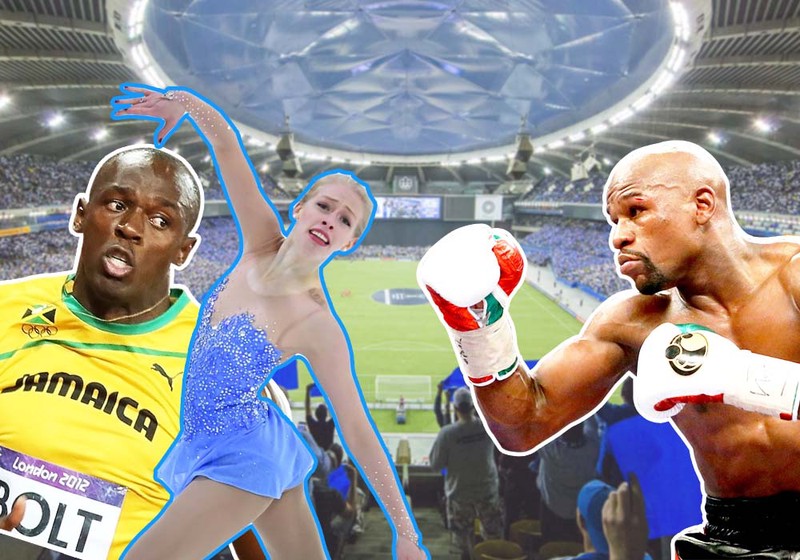 Today I'm throwing out my wish list of the sports video games I wish were made today or upcoming for new consoles. Some of these games have existed in the past but no longer do, or they are games that exist but are only for mobile devices or other poorly designed attempts.
I'm going to cover the overall concept for the game, as well delve into a few key game mechanics that I think should be included. I've also included a graphic for each game to help convey the general idea or theme I would strive for.
Before jumping straight into it, I want to quickly mention a few current niche sports games that I think show there's a desire for other similar sports games. Like the new features included in Ruby 2019. Or one of my favorite franchises: The Tour de France series.
There's even a half-hearted attempt at a Tokyo 2020 Olympic game, but it doesn't look very good. This is something I'll touch on in a minute. If you're looking for a great Winter Olympic game, check out Steep. It even has an official Pyeongchang Olympics DLC.
Okay, enough of those games. Now let's check out my suggestions.
Track and Field Star: Road to the Olympics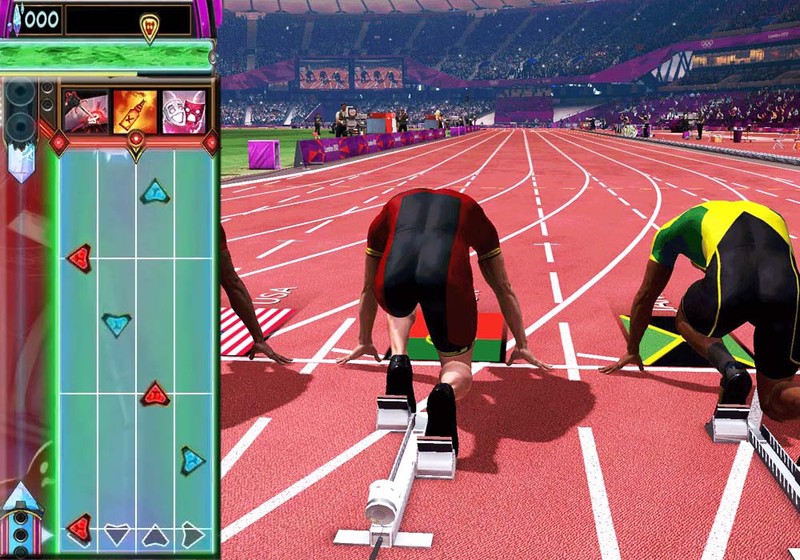 The biggest issue facing any Olympic game is that they try to cover all the Olympic sports. Meaning a game must have everything from soccer, to boxing, to high jump, and all the sports in between. This results in a simplified dumb-downed version of each sport instead of something worth playing.
I would solve this by focusing on sport and creating a robust and engaging video game with the end goal being to qualify for the Olympics—not compete in it. This solves two main issues. The first is focusing on one sport and doing it well. The other is avoiding licensing issues.
By centering the game around a player creating his/her own track and/or field star, then competing in local, regional, or international games with the hope to qualify for the Olympics. With track and field being an individual sport, the game would concentrate on players creating an athlete themselves, then competing in different events, as the moved up the world rankings.
Game Mechanics Include:
Create a track and field start, single player focused
A variety of disciplines with the core mechanics remaining the same
Gameplay would consist of rhythm style button combinations
Short distance disciplines would be about quick button presses
Long distance would require resource/stat management
2. Football Manager Console Edition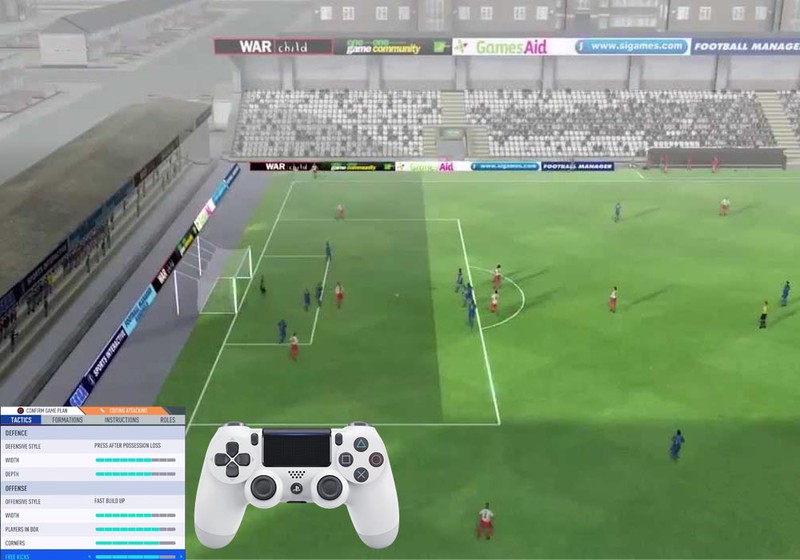 The idea here is straightforward: port Football Manager over to the consoles. Most of you football fanatics are all too familiar with Football Manager as it is. Sports Interactive, makers of FM, have successfully ported the game over to mobile devices for a couple of years.
Now I want to see a version brought over to consoles. How great would it be to play Football Manager on your big screen TV from the comfort of our couch? Anyone who has played the game will quickly say, "but wait, how could you navigate the game with a controller?"
That's where Sports Interactive would have to be clever. I can think of several different mouse & keyboard heavy games that have been successfully brought over to the console. They would have to rethink the game's UI a bit, but it wouldn't be too difficult.
Consider for a moment the menus of EA Sports games where they make use of large tiles and trigger buttons to shift between screens. The same could be done for FM.
Game Mechanics Include:
Re-imagined User Interface
Make use of PSN/XboX Store for mods/user created content
Creative match control, where players can quickly make live changes during matches
Include PS/XboX online play like the game does now for PC
3. Winning Post 9 [ENG]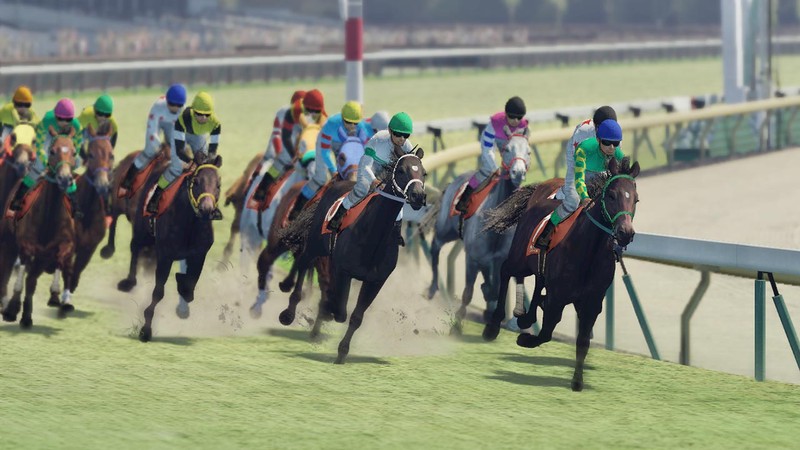 I have desperately wanted a good horse racing game for the consoles for so long. You might scoff at the thought—a horse racing video game—but you would be wrong. There is already a very successful Japanese series called Winning Post.
The Japanese, like many other nations, have a strong affinity for horse racing, despite archaic anti-gambling laws often preventing them from legally betting on races. However, that hasn't stopped the sport from rising in popularity.
The Winning Post series includes lots of different features any horse racing fan would enjoy. Players must train hard in this horse racing simulator if they want to defeat their rivals. Use training camps to build rapport with your horse, allowing you to use different skills.
The games database of horses is extensive, all with their own unique stats and abilites. Players must also navigate through story and cutscenes with other riders and competitors.
There's nothing stopping me from buying an imported version of the game…well nothing other than the language barrier. Unfortunately, this game is so text heavy that playing it in a foreign language would be impossible. All we need is for the developers to release an English version of the game, and then we can rejoice.
Game Mechanics Include:
Horse Racing Simulation
Massive database of different horses
Action-packed races
Lots of off-track decision making and storytelling
4. World Figure Skating Stars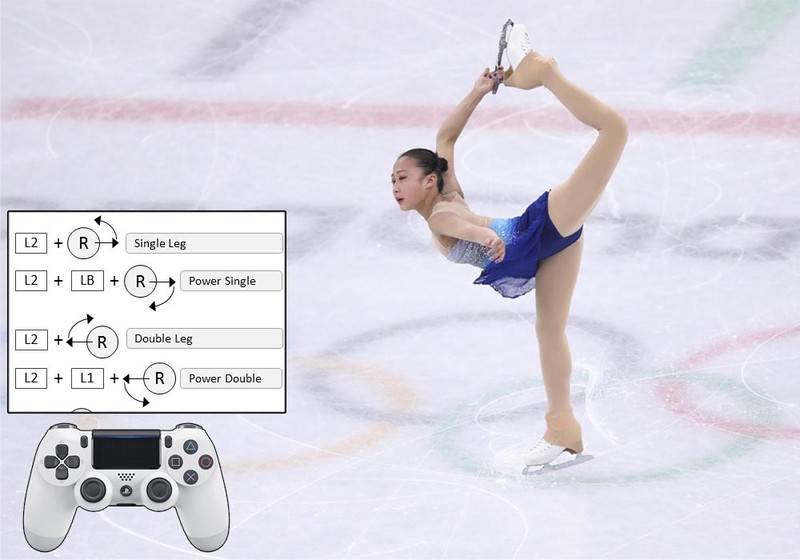 Look it, I grew up in the 90s. Which means every so often, during the Olympics or any other big competition, America would become fascinated with figure skating for a short while. We watched stars like Tonya Harding, Kristi Yamaguchi, Tara Lipinski and Nancy Kerrigan and cheered our country along.
This early exposure to the sport helped create an interest for something I knew very little about. Figure Skating stands in such contrasts to so many other popular sports. It's beauty and excitement come from its precision and restatement. It is through the subtleties of the sport that the grand picture is revealed.
Much like I discussed in the Track & Field section, I think a figure skating video game would do best if it was focused around players creating their very own skater, then competing in regional tournaments, as you build up your skating routine with the hopes of qualifying for the Olympics.
I think the game would work best as a rhythm style mechanic with users creating and organizing their own routines. One would have to learn new moves, choose between going high-risk/high-reward tricks, and making choices about what type of skater you want to be.
Close attention would have to be played to how players will combine their skaters' costumes, music selections, and routines all in a cohesive program. Once you hit the ice, it's all about executing your plan.
Game Mechanics Include:
Create-a-skater (male or female)
Focused single player career mode
User created skating routines
Rhythm gameplay with high precision (think pitching mechanics in MLB The Show)
Unlockable costumes, outfits, skates, and moves.
5. EA Fight Night 2020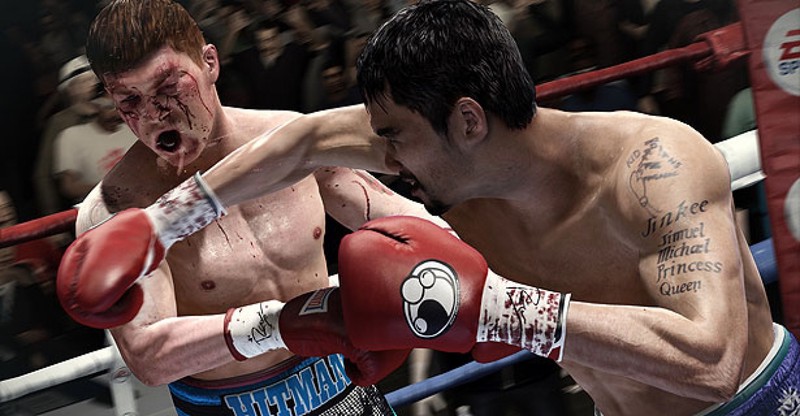 Anyone who has been playing fighting games for years now will likely remember EA's Fight Night series. This boxing game was the most in-depth simulation that has been released for the sport. However, despite its loving fans, the series was axed back in 2011, never making it to the PS4
Now we have gone through an entire gaming generation without a proper boxing game and it blows. Yes, yes, UFC 3 is a great game and offers a suburb fighting experience, but as we all know, UFC fighting is not the same as boxing. Just ask Conor McGregor.
Jokes aside, I cannot believe the incredibly popular sport of boxing does not have a proper video game release for the current generation. Stop for a moment, think about all the sports video games we do have, and realize that we have video games for Darts, Handball and even Bowling games. Yet we have no boxing game.
It makes no sense.
I would be surprised if EA doesn't resurrect the Fight Night series at some point. Same as they did with NBA Live. And just like that series, I'd expect their re-entry into the genre to be rough until the figure it out again. Like I said, UFC 3 is a great game, and it goes to show that EA can put out an excellent fighting game if they want.

Game Mechanics Include:
Realistic boxing simulation gameplay
Create-a-fighter
Career mode progression (like UFC 3)
Pure analogue/joy-sticks control right/left gloves.
Old-school legendary boxers
Training players to level up stats and practice different moves
Would You Play?
There you have it: my list of 5 games I wish they made for current systems. I could keep going with even more games.
I didn't even mention the complete lack of college sports games anymore. Does anyone else remember NCAA Basketball? Or creating their own college in NCAA Football? I'm not sure if we will ever see another college sports video game, and they really bums me out.
So what's your thoughts? Would you play any of these games I mentioned or is there one I didn't cover? What's your ideal sports game? Let me know down in the comments.
---
This post was shared on LinkedIn & Twitter in conjunction with @promo.scr

______________________________________________________________________________________