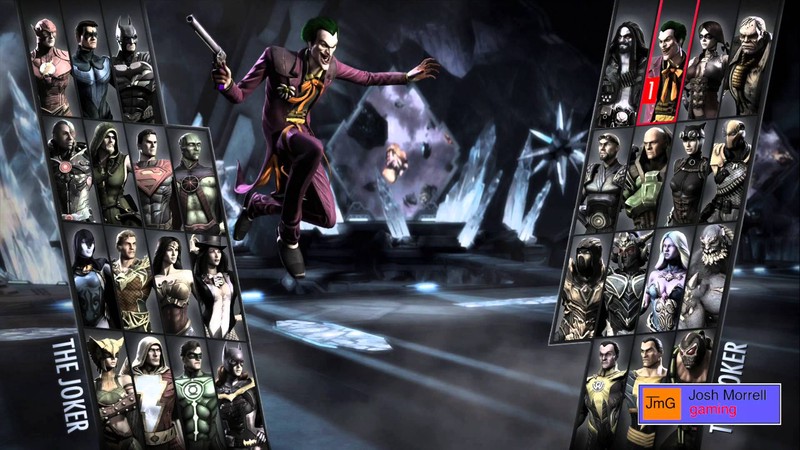 Few weeks back scorum esport community organized a contest about my first game which I came out second in the contest, it was an interesting contest for me I as got to write about my long love game super Mario. You can read on that through the link.
In this article I want to share with you another game which I am enjoy playing always. There are thousands of fighting video games all over but "INJUSTICE, The Gods among men" stands out for me. As a gamer there are many features in a game thats makes you want to play it often. First thing I would say stood out for me when I first started playing the game was the graphics. I have this soft spot for graphics, so if you are bringing any game to me it must be of high quality graphics. This wonderful game has 6 downloadable content(DLC) characters and skins.
Though it was released since October 2013 but I started playing from 2014. Is available in PlayStation 3 and 4, Xbox 360 and of course the Pc version. I play it more on my Pc the graphics is mind blowing and you will surely fall in love with it.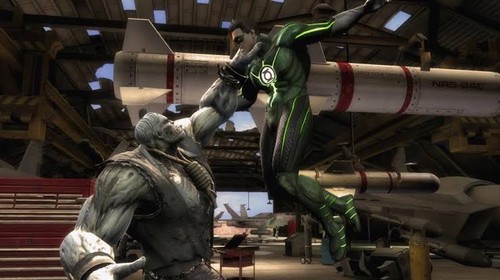 Another thing that made me like the game are the features and game play, many could say this is a higher version of the legendary MORTAL KOMBAT, they could be right, can't ay for sure. But the features in this game are just too numerous for a player to explore all.
The story behind the game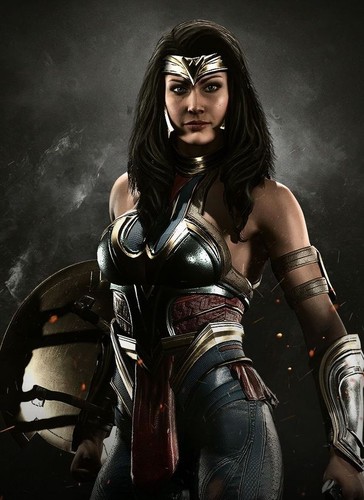 Yes, there is a delicious comic story behind injustice and I guess many gamers who must have come across the game may not have had the opportunity to read about it. But in my own little way I will I try to brief you through it.
💃Joker let off a nuclear weapon which destroyed the metropolis when superman was tricked into getting rid of lois lane and her unborn baby. Superman kills joker as a revenge for lois death and others who died during the nuke release, this prompted superman to protect the earth. Superman is the high councilor of the "one earth regime" which is a sub group of the superheroes while batman is the leader of the other "the Insurgency""
When Aquaman got to know of supermans superiority over the Atlantis because of a treaty signed he refused to accept this and he soon joined the insurgents, forming an ally with batman in bid to defeat superman. Batman explains they is a kryptonite weapon that can take their rival down but it requires a DNA sample to unlock.
The battle of who is superior soon began, superman enforcing authority all over humanity, confronting is oppositions to surrender. The fight between the regime and the insurgency continues.🔪💣
The characters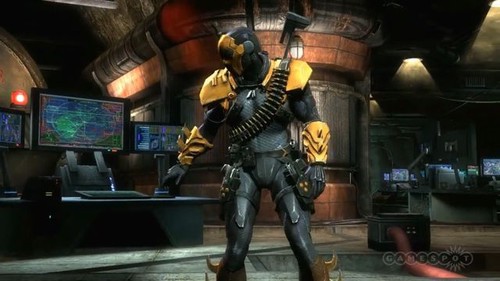 This amazing game have about 30 superhero characters. 6 DLC Characters (scorpion, Lobo, Zod, Bargirl, Zatanna, Manhunter and Martian) with each of them having their own unique feature the 24 playable characters include
Aquaman, Ares, Bane, Batman, Black Adam, Catwoman,Cyborg, Deathstroke, Doomsday, Flash, Green Arrow, Green Lantern, Harley Quinn, Hawkgirl, Joker, Killer Frost, Lex Luthor, Nightwing, Raven, Shazam, Sinestro, Solomon Grundy, Superman, Wonder Woman👽💀
Speaking about cool features you get to unlock new skins for characters while you play on, Green latern can acquire a yellow lantern skin, Superman Godfall skin, lex luthor kryptonite suit and so much more
Game play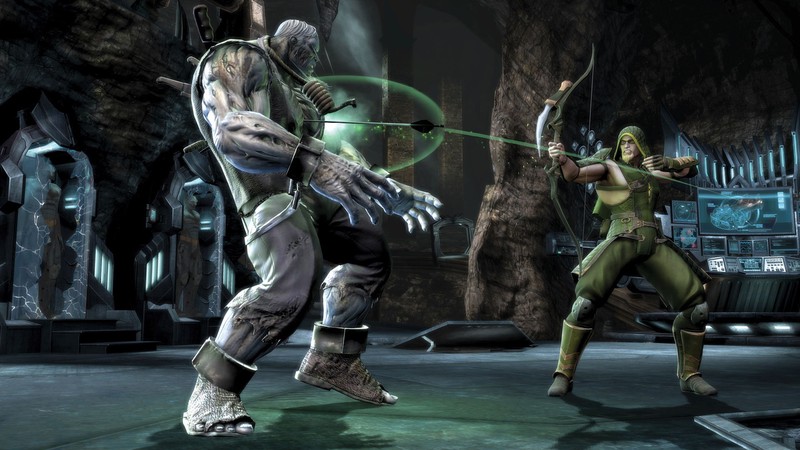 Gods among us, uses a 2D system and the characters are built base on different skill and feature such as power users and Gadget and each of the superheroes have their special moves and they react to their surrounding differently. It can be set to single user or multiplayer. Combo list for each character are in the game and you can easily pause and navigate to check on them. During attacks the players super meter gets filled up and can be used to deliver a special skill. Unlike the conventional Mortal kombat, have a special blocking technique that can me akin to regular street fighter coupled with a new wager system, which a defending player can activate during a combo by pressing forward followed by (X for PS3)(A for Xbox 360) (ZR for Wii U) then both player uses a portion of their super meter to wage a bet and the highest bidder wins the clash, and finishies off with a devastating combo. Once it ends the character unique dialogue pops up to initiate combat again.
There are about 15 game stages embedded in the , featruring high graphic environment, and after battle the character suffers damages such as exposed muscle. Some stages have extra weapons in place which players can use.👿👿
My personal experience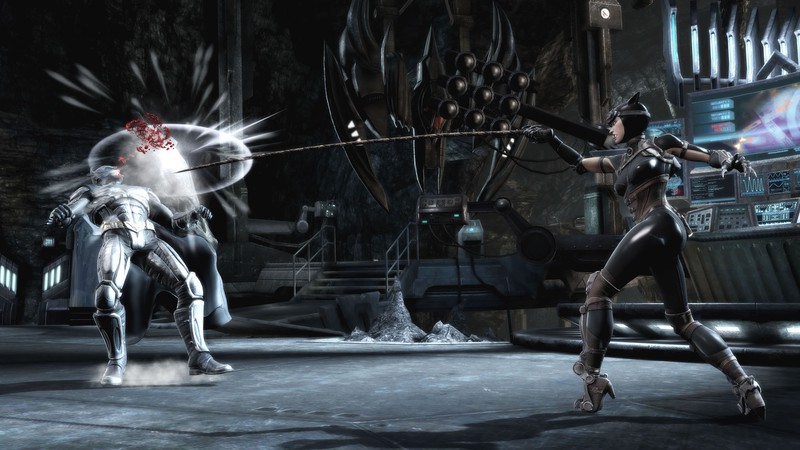 When I started playing the game, it was difficult mastering the combos and as such Deathstroke and Aquaman man became my favorite characters. The first because of his AK 47 and from a distance I could gun down my enemies and the other because of his ability to freeze a player so I could easily freeze the other character get close and unleash some powerful blows and kicks before it regains consciousness, I continue the format till I win the round.
Recently I use almost all the characters and exploiting almost all the moves they have in their tank.
This Game is brought to you by📺
developer 👉 NetherRealm Studios
Publisher👉 WB Games
Platforms 👉Playstation 3, Xbox 360, Wii U, iOS devices iPhone 4 and up, iPad 2 and up, and iPod 5 and up.
Release dates 👉April 16, 2013 (US) [1] April 19, 2013 (EU)
THANKS FOR READING👏👏