Updates
Inputs: The core inputs are done, but I did a whole lot more tweaking than I imagined haha – there's always just one last change to make.
Personal Experiences: Life chugs along, I don't have too much to report on here this week.
Progress
Blockchain UniVRse Crypto Conference
One of the major things this week was attending the Blockchain UniVRse Crypto Conference on the 17th. It was a conference hosted in a VR world called AltspaceVR. Basically, everyone had a VR avatar in a large conference hall, and throughout the day different events were planned. I manned the A Turret's Life both for an hour or so, then attended a Q&A and gave a brief overview of the game. Overall, I'd say there were 30-50 people who showed up. It was humble start, but it gave me some more experience with the public speaking and marketing side of things.
Inputs
I am very pleased to say that I have finished the core of the inputs for the major platforms of PC, gamepad, VR, and Oculus Go! Everything seems to be running quite smoothly now with them. It looks like the choice to wait for Unity to update and fix their input system was the right way to go. A while ago, I tried starting on the inputs but the system then was too buggy, but I guess patience really is a virtue. So, the lesson learned here (and this pertains to more than just the inputs) is that "cutting edge" is not always the greatest; sometimes sticking with the tried and true is better until things stabilize.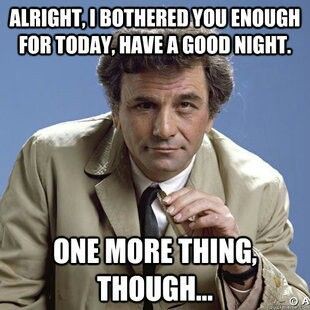 The funny thing is that I finished the inputs quite early on in the week but then spent most of the time doing constant "minor" changes. I would adjust something to my heart's liking, and then get inspired to work on another change that I thought might be too much of a pain to do initially.
A good example of this is now for VR you can aim each turret gun independently from one another using each controller 😊 A while ago, some of you asked about that and I said I had not planned on it, and yet when I was tweaking the inputs one thing led to another and I got to a point where it would have been a disservice not to add that feature haha. Although it is a bit annoying to have different controls for each platform, it does give each platform a more unique feel and helps with the immersion in the game.
The last tweaks to make are to have the player's sights module rotate to match where the guns are pointing at. This is a minor detail, but I hope it will add a little more immersion to the game. It will also show where the turrets are aiming if you have a red dot or laser pointer, making it easier to aim when in VR since there is a discrepancy between where you are aiming with the guns and looking; desktop does not have this issue since the guns only aim where you look.
I hope to finish of the input tweaking in the next day or two, and after that I am not quite sure where to start next. I am either thinking of working on the so-called metagame aspects, which include the backend, Enjin, and the UI for it all which controls the module selection and reward system, or I might start with the core gameplay and do the shooting and related functionality. I am currently leaning towards working on the gameplay aspect because I am itching to get to the point where I can play something; moreover, the gameplay does lead itself directly to the metagame anyway so it might be a more natural progression.
Life Experiences
I don't really have too much to report on here this week. The craziness at my day job continues, and has really been draining my time and energy from working on the project. Fingers crossed that it will die down - though I don't see that on the horizon anytime soon.
Do you guys have any thoughts on how to recharge yourselves quickly after stressful times at work?
Join the Community!
Website: https://www.aturretslife.com/
Telegram: https://t.me/aturretslife