England speedster Jonny May is aiming to be king of the wings after a meeting with a queen of the track.
May has played 18 of the Red Rose's last 22 Tests — scoring 11 tries — but feared his career was over in 2015, when he wrecked his left knee ligaments.
The winger's pace is his biggest asset — he has been timed at 10.71 seconds for 100m — and he has spent time at Texas' Michael Johnson Performance centre, which was set up by the legendary 400m champion.
On his latest visit, after England's summer tour to South Africa, he met English Gardner, an American sprinter who won Olympic relay gold in 2016 after suffering a similar gruesome knee injury.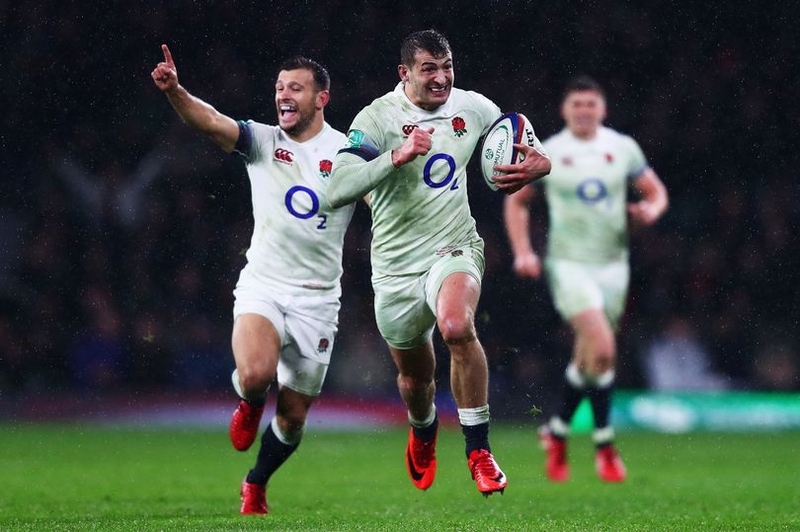 May's knee ligaments were severely damaged in a December 2015 club game (Image: Getty/Harlequins)
And May reckons his chats with Gardner and her coach and dad Anthony can help him get out of the blocks quickly as England head towards next year's World Cup in Japan.
The 28-year-old said: "It was awesome for me to meet her because when I did my knee, the surgeon said it was touch-and-go whether I'd come back at the same speed.
"People say you lose five per cent after an ACL, and I was trawling the internet to find people who have had the same injury.
"English Gardner blew her knee out just before she went to college. She had all her scholarships taken away and then, within 13 months, ran a personal record.
"Now she's one of the fastest women in the world and is a champion – she definitely inspired me."