Kingdom Hearts lll is a videogame developed by Square Enix available for PlayStation 4 and Xbox One consoles from 29th January 2019.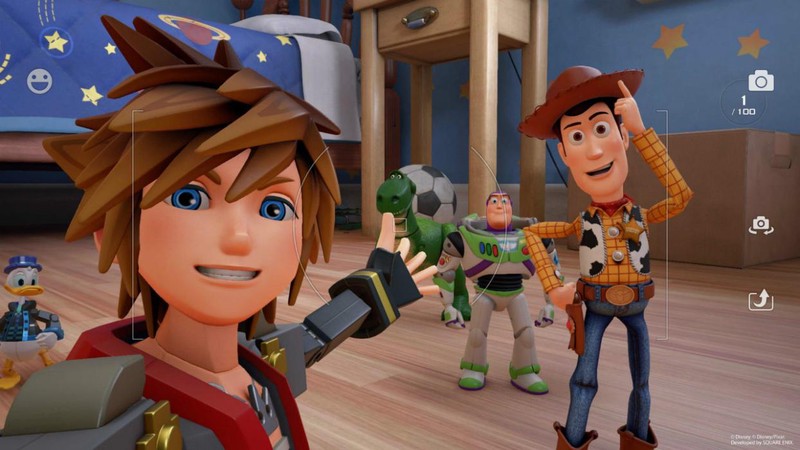 The game tells the adventures of Sora, a young man who discovers he has a tremendous power. Accompanied by Donald and Goofy, Sora embarks on a dangerous journey, set in different worlds Disney and Pixar.
The three will be joined by several famous Disney-Pixar characters to overcome difficult challenges and fight to prevent the evil Heartless from invading and conquering the universe.
Kingdom Hearts III begins immediately after Kingdom Hearts 3D: Dream Drop Distance. Both titles are intertwined by the short chapter Kingdom Hearts 0.2 Birth By Sleep - A Frammentary Passage -.
Its launch was announced for 2018. However, during 2018 Square Enix announced that this third edition of the saga would be launched on January 25, 2019 in Japan and on January 29 of the same year in the rest of the world. This will be the first franchise title to be launched for more than one platform, thus abandoning exclusivity for each console. In addition, the director Tetsuya Nomura does not rule out the possibility of bringing the game to Nintendo Switch after the first two versions have been released.
In the video above you can appreciate Sora meeting Disney characters and moving and fighting in very large and well cared environments. The battles in the world of Toy Story are of a unique breadth and the mix of these characters is of a unique beauty for those born between 1980-1995 who have practically grown up with the adventures of Disney characters.
The fighting style is in Final Fantasy style, the game where our protagonist Sora appeared for the first time. It was in World Of Final Fantasy but Sora's character is no longer available today.
My last words: The game is beautiful and includes too many characters to which you are "sentimentally" connected. Toy Story, Pirates of the Caribbean, The Little Mermaid, Monster, Hercules, Mickey Mouse, Pluto are just some of the characters you will meet along the way. Combined with finding a fighting style like Final Fantasy, there are already factors that make playing in this game appealing. My only concern about it is that it can be too easy and that being a single player game - or multiplayer locally - you can get annoyed soon. There will be no beta or demo available so there is no way to try it before. Before buying, I wait for some gameplay and then decide.