Gamescom is the most important video game fair in Europe. It will be held in Cologne, Germany from 21 to 25 August. Less famous than the E3, Gamescom has reached its 10th anniversary this year. The number of Gamescom participants is over 300,000 with the participation of all the major manufacturers in the sector.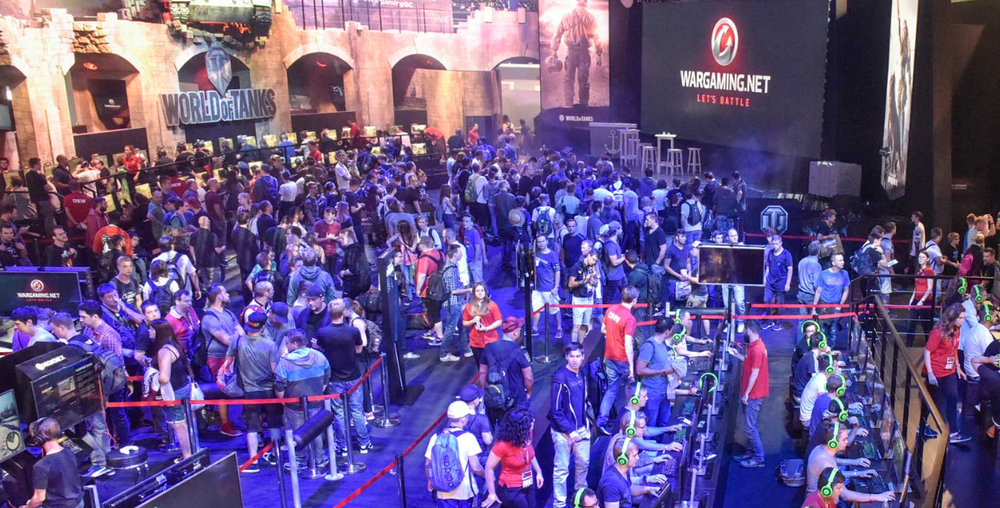 Before drawing up the list of my 10 most anticipated games from this Gamescom 2018 I want to tell you some curiosities about this edition: Ford will present a new car in a videogame style; there will also be PUBG with some updates of the game, some modalities, not yet known; Microsoft will launch a space called Inside Xbox where will be shown new updates of their console; Activision will show some news of the latest expansion of their Destiny 2; the hyped Cyberpunk 2077 won't have a public booth at this Gamescom as they said on Twitter some days ago. In total over 1,000 stands and over 300,000 participants are expected. Here's the list:
#10. Football Manager 2019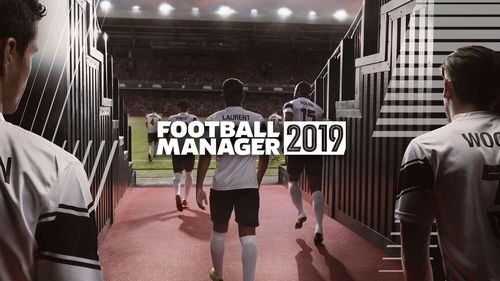 Not many news can be found by surfing through the net above this new managerial title. What is known is that it will be released on November 2nd and there will be a 10% discount for those who buy it in advance. Over the years FM has seen more and more aspects of real-life integrated into the game. In 2017 there was the news of Brexit, there was the problem of gay footballers to do coming out, who knows what awaits us this year from this simulation always more and more real.

#9. Devil May Cry 5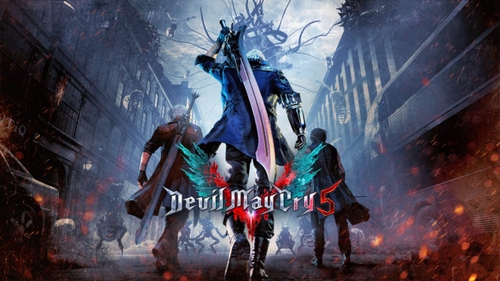 The return of Dante. The fans are super excited by the return of Dante, the main protagonist of Devil May Cry, who had gone a little in the background to make room for Nero in the last chapters. In the trailer seen in E3 you see a graphic improvement and a more fluid fighting style, one of the flaws of the last Devil May Cry.
#8. Worldopo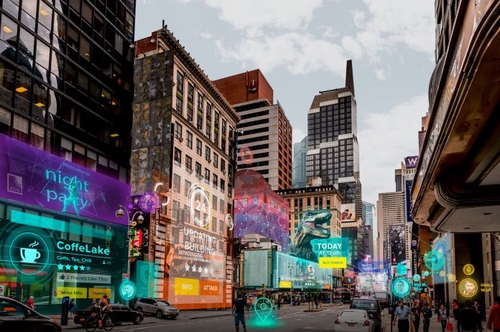 Worldopo is one of the first video games with cryptocurrencies. It is based on the 'monopoly' where you can buy real estate properties and activities with cryptocurrencies. A hybrid, a mix of AI, AR and blockchain with a stimulating game like monopoly with the added competitiveness given by the clans and a game on a world scale. Their token is a erc-20 token called WPT. With this WPT you can buy streets, bar or restaurant of the Real World. These activities will give you more WPT but other people can attack you. This title arouses a lot of interest in me, we hope it will live up to expectations.
#7. Assassin's creed: Odyssey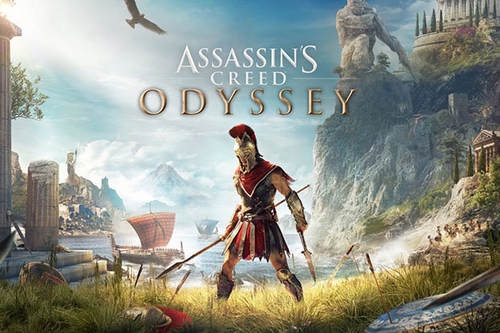 Welcome to chapter 11 of Ubisoft's famous third-person stealth video game. In this chapter we are in ancient Greece in the guise of a Spartan descendant of Leonidas. History tells of real events that took place in that period of time. We'll see if it will exalt or disappoint fans of the series. There will be opportunities for crafting and the producers say that this will be the second step towards the transformation of the brand into a GDR. There will also be an opportunity to give various answers to questions with changes in the history in a Dragon Age style.
#6. PES 2019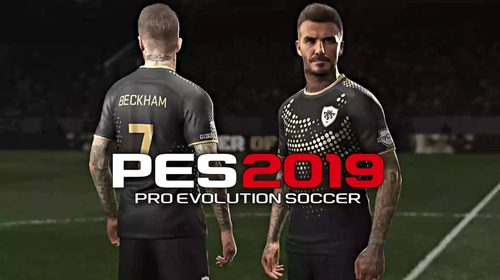 The most important news concerning this title is a significant graphical improvement according to the team. They will want to involve the scenery and the fans more and more. For a dozen players including Beckham and Coutinho there are technical details and super-advanced graphics.
#5. Fifa 19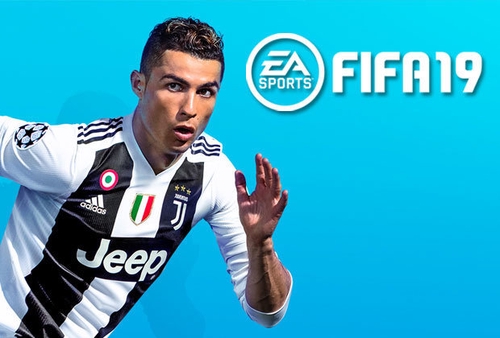 Lots of news for the new chapter of Fifa. Lots of new legends playable via FUT mode including Crujff and Seedorf. This year the Champion's League and Europa League trophies are available with their real names as the title has bought the rights. The most important novelty is the arrival of a new mode: Survival. In this mode every time you score there will be the penalty that you will lose a player so as to make the challenge more interesting. You can also play football without rules, that is without out of play, fouls in a this new fun mode.
#4. Darksiders 3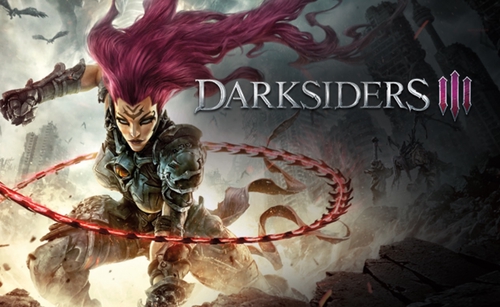 Darksiders III is an upcoming hack and slash action-adventure video game. It's a third-person videogame where we play with Fury, one of the Four Horsemen of the Apocalypse, to maintain the balance between hell and paradise. I have never played this game but there is great anticipation among the fans of the title so I will definitely take a look.
#3. The division 2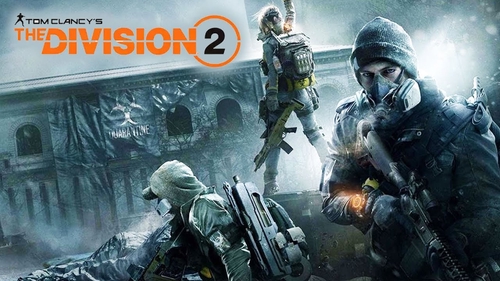 The division was a game that I hopelessly fell in love with. The graphics, the co-op mode in which you could make a massacre of users at the beginning were really cool. Unfortunately, he lost points with end-game activities such as raids that were extremely easy compared with raids of other games and even the coop became too easy and buggy. They have promised that they will make 8-player raids and a much more competitive co-op mode in this chapter so we'll see.
#2. Biomutant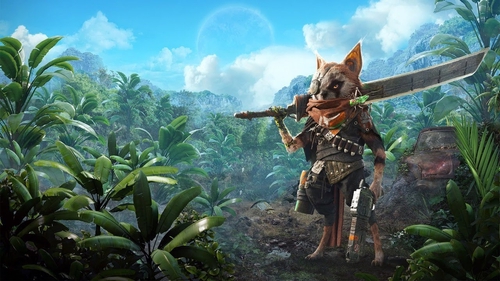 I am a RPG fan and Biomutant looks like the best RPG of this 2018. Openworld setting and a very fluid fighting style. The graphics are an explosion of details and colors, I hope the game is up to the graphics and the generated hype.
#1. Anthem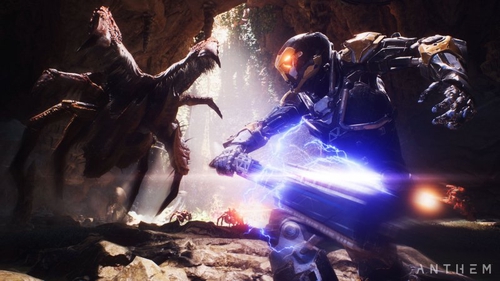 First you must specify that the presence of this title in Gamescom is expected by fans but not officially announced, it may not be there.
Anthem is a shooter video game set in the future to combat alien threats. It 's very similar to my favorite game of all time, Destiny, and in fact they admit they have been inspired by Destiny and want to provide a sort of improved Destiny. For the graphics we are there, I saw some videos and I was thrilled, we hope!
P.S.: I am not english native and I am trying to write in english to improve my language level, so I hope you will be good to me if there is any grammatical error. If there is some mistake please let me know to help me to improve.
My Contacts:
Steemit: http://www.steemit.com/@mauryis
Twitch: http://www.twitch.tv/mauryis
Telegram: @Mauryis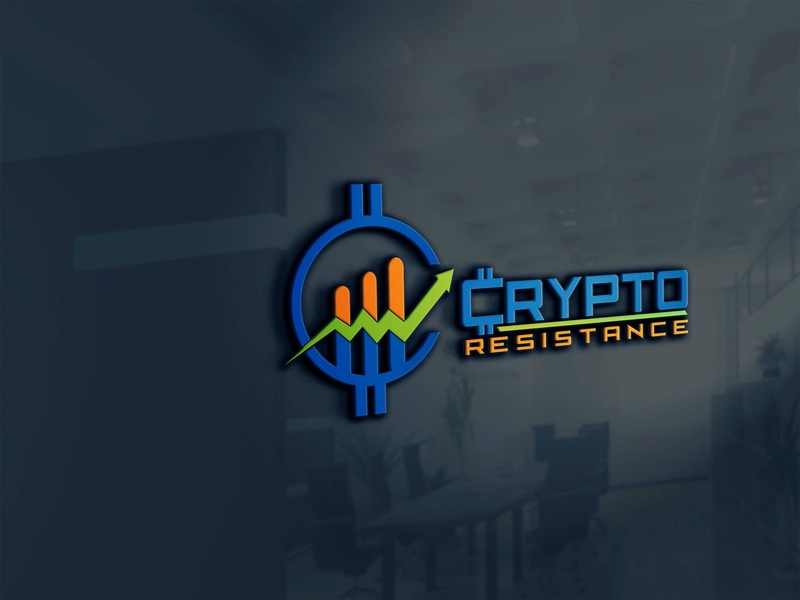 We have created a Discord channel where we share our ideas to improve the experience on Scorum and where we will do a curation program. We are already almost 70 members. If you want to enter this is the link: http://www.discordapp.com/invite/kkwS8y5