Recruiting is now active for V2, new sister guild to Top100 HunterAssoc. They have a very active community and so being active in the community is the main requirement. They are a competitive KH with 15/30 members. They are just starting out so the rest of the requirements are easy for the time being.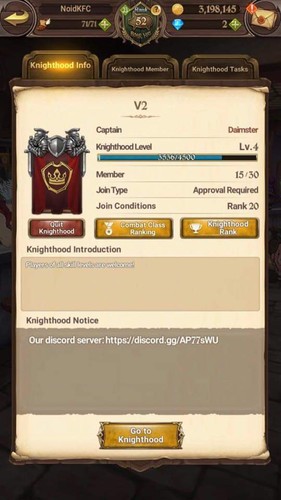 Be active on "Guilded" server
Check-In Daily
Weekly Guild Boss Attempt
As the KH grows, requirements will change and eventually they will have scores to meet on Guild Boss. They offer a server full of knowledgable veterans to help with any questions, pvp tournaments with different rules so all can compete, demon sharing, a new Genshin Impact channel, help with gb score, and a fun community. Come join us on our journey to becoming a Top 100KH.
Let me know if interested.