Last year, the game market was buzzing with the 'Battle Royale' craze. 'Player Unchained Battle Ground', which was officially launched in December 2017, continued to be favorable last year. Battle Royal, Black Desert, Call of Duty, and other genres of games, including the Battle Royale mode was inserted into the popular show. Battle Royale is a game in which a large number of people compete in a limited space and win if the last one or team survives.
Will the Battle Royal genre continue to be in full bloom this year? Battle Royal and Battle Knight, two of the Battle Royale mountains, plan to stage a box office with e-sports competition and various updates.
Battle Ground, developed by PUBG CORPORATION, captured e-sports as a key keyword for this year. The PUBG is bringing in the audience who left after introducing the elevation system to the domestic e-sports competition 'PUBG Korea League (PKL)'. In addition, it plans to share the sales revenue of in-game items using the intellectual property rights (IP) of pro-gaming groups and help the game's financial independence.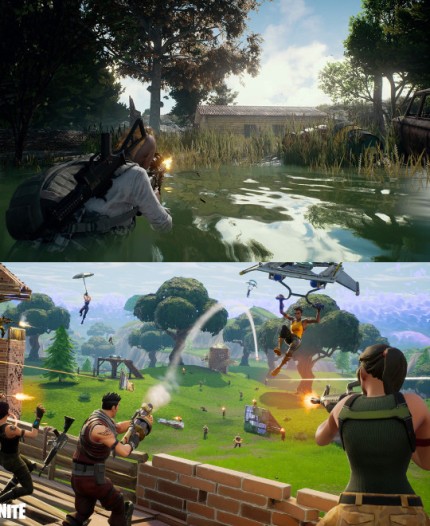 The battlegrounds 'battleground' (pictured above) and 'ForNite' are set to hit the streets with various e-sports competitions and exciting updates this year.

Also turns their eyes to overseas. PUBG CO., LTD. Hosted the Battleground International Convention in Germany and Macau last year, challenging the world game market. This year, he is also planning the battleground global championship, battleground all-star game, and global summit, which are professional gamers world championships. The venue is the giant e-sports market in China and North America.

Fortnight is an action building game that combines combat and construction. It has exceeded 10 million users worldwide in two weeks after launching Battle Royale mode. In November last year, it reached 8.3 million concurrent users and 200 million users. The game is unfamiliar with the domestic market, but the players are not disappointed, but the players who enjoy playing with a feeling of ease.
Thanks For Reading
@mycr7 the 🎮 Boy