Dragon Fly Ceo confirmed the release date of 'Special Force VR: Infinite War' on August 29th, 2019 and presented a new publicity video and future vision.
The new publicity video today shows players wearing VR headsets and playing online games. Especially, it realizes precise aiming shooting using both hands of the gamer and speed of the hand to detect the details of throwing a grenade, thereby raising business expectation as a work that can appeal to overseas VR FPS users enthusiastic about the detail of the battle itself .
---
Dragon Fly is also working on the game's business model for the continued growth of its partner Reality Magic and the game. Especially, the weapons including high global sales rate and character accessories will be produced as high-quality items including IP partnership, and will be sold as part-to-be-paid products. By continuously adding the popular characters of the original special force, Of course, performance expectations will also be met. In addition, since the original Special Force was operated as an E-SPORTS sporting event, the Dragon Fly is in the process of technical preparation to develop Special Force VR: Infinite War as a global VR E-SPORTS competition.
---
Park In-chan, CEO of Dragonfly said, "With the expansion of online VR market, VR business is becoming similar to online game business. We will utilize Dragonfly's experience to develop items that will double the details of famous IP and game, and we will make our games a representative work of online VR market by utilizing various marketing channels both at home and abroad. "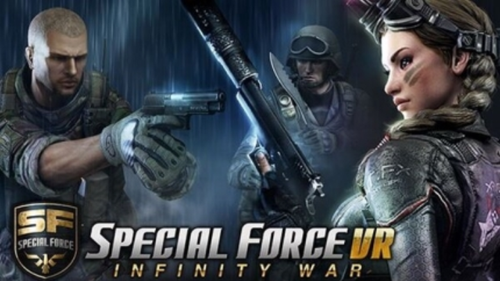 THANKS FOR READING
@mycr7 the 🎮 Boy