TWO THE MOON, an indie game famous for its touching stories and background music, is a masterpiece that anyone can make simply a game. As its name suggests, 'RPG Maker', which is not limited to 'RPG', will be able to create games of various genres, will move on to major consoles. This is because PS4, Xbox One, and switch versions will be released next year.
NIS America (Nipponichi Software North American), which is responsible for the global distribution of "RPG Maker," announced the newest version of the "RPG Maker" series with program producer Kadoka on July 5. The advancing console is to go all the way to the console that leads the market with PS4, Xbox One and switches.
"RPG Maker" was introduced as a game-making tool for the first series in 1992 with JRPG such as "Panel Fantasy" and "Dragon Quest" making it easy for anyone to create. The newest product released in 2015 with PC, smartphone and HTML5 models is sold by the team for 66.70 Euro with more than 100 different types of resources and multiple types of support for game development.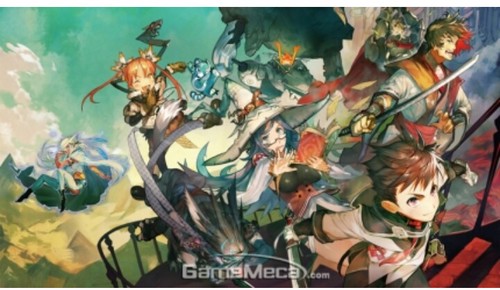 Next year, 'RPG Maker' will be making its way to PCs, smartphones and even consoles. All the console versions of the "RPG Maker" were released in 1995 as "Super Family" and 3DS last year. Next year, however, the latest version of the 'RPG Maker' will step into all three major consoles.
Currently, NIS America is receiving a console version limited edition booking on its pre-purchasing page. There are three versions of the "RPG Maker" console: PS4 only, Xbox One only, and switch-only, depending on the model, which cost the same $59.99. It has yet to be announced whether the multi-platform support, which is considered a tool strength, will be available to people without a "RPG maker" in the same way as PCs and smartphones.
✓THE PRE-SALES OF THE 'RPG MAKER MV' CONSOLE HAS BEGUN
As I mentioned earlier, RPG Maker is famous for its indie game cradle. The previous version of "To the Moon" was highly praised based on the story of the two doctors' journey to save a dying man and their background music. "To the Moon," which was released in 2011, is still "pressureally positive" in all of the Steam evaluations.
In Addition, PS4, Xbox One, and switches are all working on "discovery of famous indie games." Nintendo Switch has abandoned its closed image in the past and opened its doors to indie games through Nintendo e-Shop, Sony and Microsoft are also implementing their indie game policies and introducing new indie games on their consoles like E3. Also known as an easy game development tool, 'RPG Maker' will advance to major consoles and boost the boom of each platform indie game..