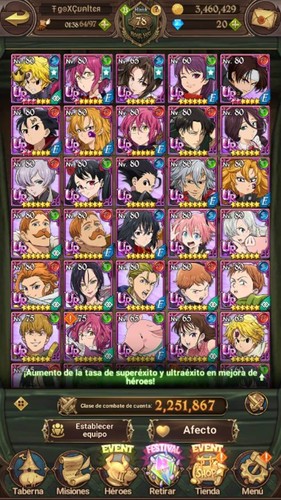 Man so many units i like but to be honest i dont who to focus on súper awaken .
I should have start with Green Escanor i guess he's 4/6 same as blue Meliodas .
Actually i kinda regret wasting awakening coins on Green Gowther i dont use him at all only for the free anvils i guess.
Actually my main choice are
1-Green Escanor
2- Demon Meliodas
3–Red Gowther
4–Kyo
5–Blue Lilia
6—Green Estarossa
7–Red Zeldris
8–Red Derieri
9–Valenti
10–Green Derieri.