Let's keep things simple and answer the question. Is the Apex Legends Battle Pass worth paying for?
It depends.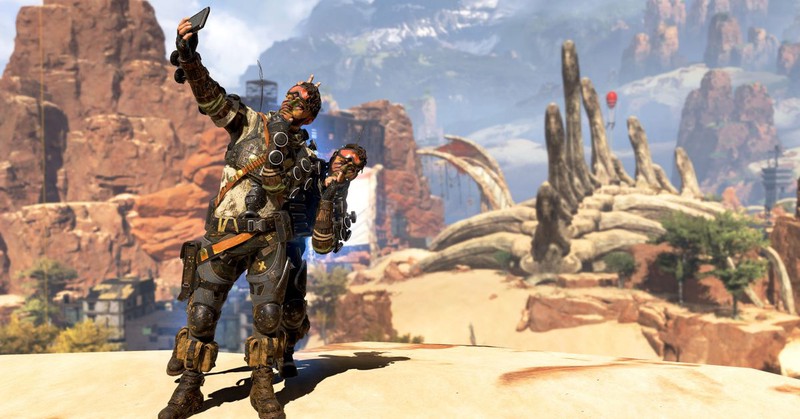 Since Apex Legends was released, I haven't spent a single minute on any other game. This first person shooter battle royale game has completely captivated me whenever I've had the chance to chill out and play in the evening. It's not hard to realise why. The game is fun.
Nonetheless, I've been eagerly awaiting the release of the Battle Pass for Season One and, having been informed it would release in March, my hopes were dashed when that didn't mean 1st March. Today, however, the Battle Pass was released, for a cost of course, and I jumped on to give it a go and see whether it holds up to my hopes.
My first instinct was one of excitement. My idea of a fun game is having an objective to grind through. For years, I've spent days upon days grinding out weapon challenges and experience points to unlock camouflage cosmetics on Call of Duty. The Apex Legends Battle Pass provides players with opportunity to pay around £8 to unlock experience points and level challenges that reward the user with certain items along the way. These include character skins, weapon camouflages, Apex coins to spend on future items such as upcoming Battle Pass seasons, Apex packs to unlock a variety of cosmetic items, and trackers to display to other users. The fact that some of these items will become permanently unobtainable once this season is over increases the value of them.
The downsides of a system like this is that you can't please everyone and that's always going to be the case. Some people will care about weapon camouflages while others will want to be able to unlock new characters to play, rare emotes, and skins that dramatically change the appearance of their favourite characters. This is where Apex Legends has somewhat failed in its first Battle Pass. There does seem to be a lot of filler content and, when content is king, this never goes down well with the community. For example, does anyone really care about unlocking a level 35 badge? Where is the excitement in something so basic?
Of course, Respawn have been quick to answer the criticism thrown at them by a section of unhappy customers and have suggested that the first Battle Pass is designed to simply allow players to get to know the game better. Okay. That makes sense. However, I'm not sure why that means players can't unlock more rewarding items along the way. In an ideal Battle Pass, I would like to see specific challenges relating to weapons or characters. There is a sense of accomplishment about having to eliminate other players with just melee attacks, or getting a certain number of head shots with the worst gun in the game. I am hopeful that this is the kind of update we will see in the next season, which is scheduled to start in June.
Where does this leave Apex Legends in terms of whether the first Battle Pass is worth paying for? Well, you need to ask yourself what level of entertainment the game provides you. This is a free to play game and I, along with millions of other people, have enjoyed hours upon hours of game time since Apex Legends was released. £8 isn't an amount that's going to have a major impact on my quality of life if I spend it on a game so the Battle Pass is still worth it to me. The added bonus with this kind of Battle Pass is that you can earn enough in-game currency just by completing it to pay for the next Battle Pass. In theory, therefore, you could spend £8 on Apex Legends and continue to play it for years without having to buy anything else. That's a pretty good deal as far as I am concerned.
What I would say, however, is that you don't have to buy this Battle Pass to continue to have fun with Apex Legends. The game plays exactly the same whether you pay or not. All it comes down to is whether you like to grind for cosmetic based items. If the answer is yes, the Battle Pass is worth the purchase price in my opinion.