Dragon Ball Z has been continuously grow in terms of game play and it's fan base. We all know that Dragon Ball Z has been really an old school animation from Japanese manga. After a long time of break from Dragon Ball Z series they have created a sequel to the series to make the Dragon Ball series be live again and so future merchandise such as games and many others will still be recognized by the new generation.
And now with the release of their new game Dragon Ball Fighter Z, a game which uses Unreal Engine 4 and playable via many platforms : Microsoft Windows, Nintendo Switch, PlayStation 4 and Xbox One. This game is developed by Arc System Works and published by Bandai Namco Entertainment.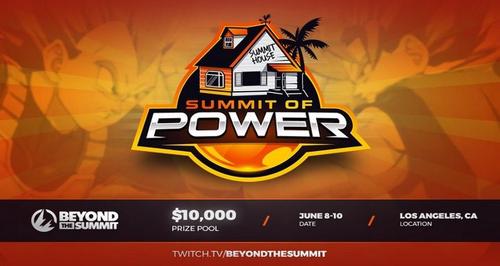 Many tournaments has been created to promote the game to many players. One of the recent tournament of Dragon Ball Fighter Z is the Summit of Power tournament. A tournament that is held in Los Angeles, California, USA and organized by Beyond the Summit.
The format of the tournament is double-elimination with a prize pool of $10,000 USD and participated by 16 notable players.
Group Stage
All 16 players will be divided into 2 groups. For group A (using their in-game usernames) : SonicFox, ApologyMan, Fenritti, Leffen, Lord Knight, Cloud805, Reynald and Dogura. While on Group B (using their in-game usernames) : GO1, Kazunoko, HookGangGod, moke, Nakkiel, NYChrisG, dekillsage and Yohosie.
Group Stage is where players are determined whether they will be going to winners bracket or losing bracket, wherein if the player falls into the losing bracket, losing would be really crucial since the player will be eliminated instantly wherein in winners bracket, they have still have a chance whenever they got lost.

In Group A SonicFox of Echo Fox manage to dominate the Group using his mastered characters : Cell, Kid Buu and Gotenks with a 3-0 standing. It was then followed by ApologyMan, Fenritti and Leffen with 2-1 standing. Lord Knight, Cloud805, Reynald and Dogura didn't do well which all of them proceeds to the lower bracket.
In Group B GO1 of CYCLOPS athlete gaming with a 3-0 standing and followed by players Kazunoko of Team GODSGARDEN, HookGangGod of NRG Esports and moke of PONOS which all of them will advance to the winners bracket. While for players Nakkiel, NYChrisG, dekillsage and Yohosie gone to the losing bracket.
Playoffs
For the winners bracket SonicFox manage to beat moke with a 3-0 standing which Sonic advanced to round 2. Kazunoko matches with Fenritti and was lost where Fenritti advance to round 2 also.
GO1 battles with Leffen and manage to win with a 3-1 which GO1 proceeds to round 2. ApologyMan and HookGangGod have a match which HookGangGod made it to round 2.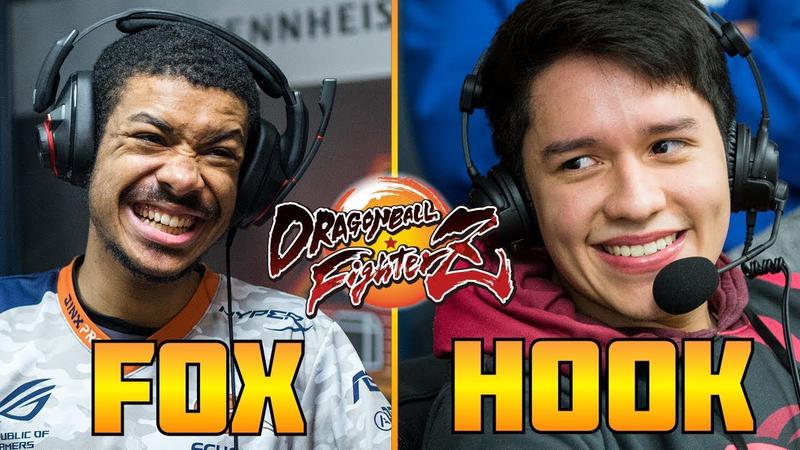 Now for the match between SonicFox and Fenritti, SonicFox did win with a 1-3 which gives him to advance to winners finals while for GO1 and HookGangGod, HookGangGod manage to win and advanced as well to the winners finals.
For the winners finals on both Fenritti and HookGangGod, HookGangGod did win with a 3-2 which gives him the opportunity to be waiting in the grand finals.
In the losers bracket SonicFox did manage to wipe out every opponent he encounters which at last he manage to be in grand finals as well.
Grand Finals
A match between SonicFox of Echo Fox and HookGangGod of NRG Esports is really full of strategies and tactics. Each of them used their specialty characters. Both of them making sure that they used their mastered characters to give them edge from each other. A fast action matches between the two are being displayed which gives a thrill to many spectators that are present in their match. A video below of their match , a worth watching. HookGangGod manage to win the game which place him as the champion of the tournament.
If you have not played this game yet, give it a try and surely you will enjoy.