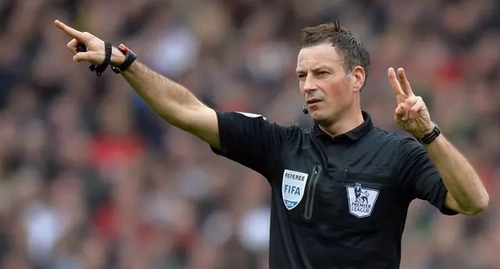 Organizing the 2018 World Cup finals will set a record that has lasted 80 years. Not related to statistics or players, but rather representatives of referees.
FIFA.com, Thursday (3/29/2018) released a list of 26 referees who will serve throughout the 2018 World Cup performances. An ironic fact arises, namely the absence of referee representatives from England, Scotland, Wales and Northern Ireland. That is, there is no corps of court judges from the United Kingdom.
The record is a repetition of history that happened at the 1938 World Cup. Actually, England has one nominee who has been nominated, namely Mark Clattenburg. Unfortunately, he resigned from his duties on the Premier League stage, so he lost his chance to Russia 2018.
Unexpectedly, Clattenburg, who was the referee of the Euro 2016 final between Portugal and France, preferred to retire in February 2017. After that, he became the head of the Saudi Arabian referee.
The FA, the British PSSI, had the chance to nominate names, but was rejected by FIFA. As a result, there were no more British referees at FIFA. Uniquely, in addition to no referees, the United Kingdom also represented no representatives on the list of 63 assistant referees.
Now, British history on the stage of 'arbitration' of the world cup is tarnished. In fact, they had triumphed, especially when Howard Webb managed to become a court in two world cup, namely the 2010 World Cup and the 2014 World Cup.
Webb recorded his personal history after being refereed in the 2010 World Cup final when Spain defeated the Netherlands. In determining the names of 26 referees who will serve on the stage of the 2018 Dunai Cup, FIFA submitted its full choice to the Referee Association and the FIFA Member State Football Association (PGMOL).