Today is a mash-up of my two favourite subjects! Esports News and a little taste of some brand new bleeding edge Tech! Let's jump in!
TopGolf Locations add eSports Lounge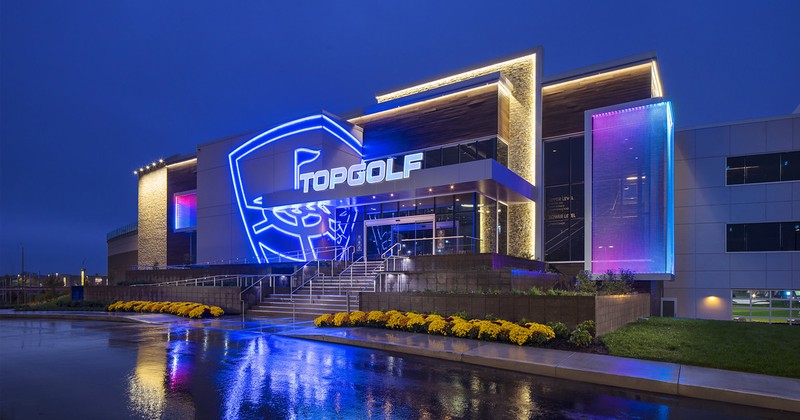 Forging a new partnership and blazing across new greens. Driving ahead with a new partnership, TopGolf connects with TCL across the eSports medium.
The high-end driving range is going to add another story to their buildings and it will cater to eSports! The lounge will be fitted with all kinds of equipment to ensure that all players with all skill levels have a place to play daily and compete. The announcement from Topgolf came hand in hand with the reveal of a partnership with Super League Gaming which has a massive focus on gaming inclusion and represents amateur gaming leagues!
In other words, this place won't only be for the pros. It is for everyone!
Alongside the gaming rigs that will be open to play on, the space will be fitted with TCL's 4K UHD 6 series televisions for an immersive gaming experience! Which will be needed since they also expect coaching sessions, events, viewing parties, and appearances by pro players!
The first location will be in none other than Las Vegas, the rapidly growing eSports hub! It will come in early January in time with the CES technology showcase!
There are 5 other planned lounges at Topgolf locations in Austin, Charlotte, Houston, Minneapolis, and Scottsdale!
Game and Dance into the New Year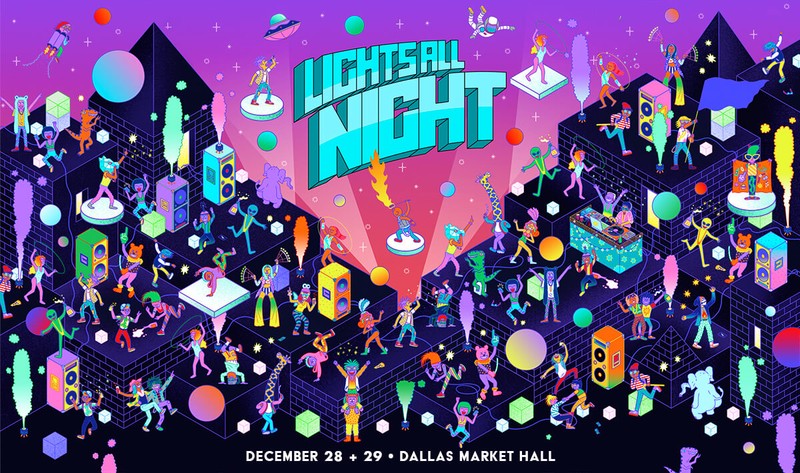 Lights All Night, the longest running EDM festival in Dallas, Texas has joined forces with Dreamhack to bring an eSports area to the New Years Eve bash!
The gaming lounge will the perfect break for those that feel like they need to take a breather from the high energy dance floor. It will fit 50 people at a time and is described as a free play area. There will be hundreds of games available to play with your friends or against others on the dozens of PC battle stations!
With massive stages, art and light installations, interactive experiences, and two endless nights of music there would be no better way to bring in the New Year!
You can battle it out on all the competitive eSports games out there thanks to Dreamhack. And the best part? Access to this new area is no extra charge!
Sounds like a great time to be had, but imagine being wrapped up in the game of a lifetime and missing the ball drop!
Now for a piece of New Tech News for the gamer:
Flashe Glove Hits Kickstarter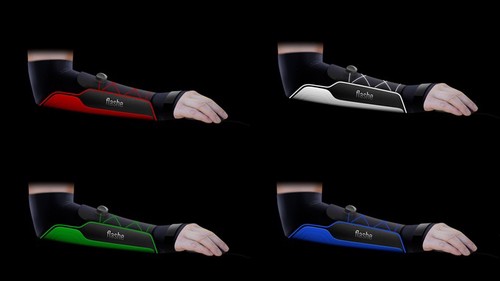 After stumbling upon this product I am very surprised I haven't heard about it sooner! The Kickstarter ends in 9 days and they have exceeded their goal by $44,000, and it is pretty easy to see why.
The Flashe Gaming Glove is designed not only to prevent injury in the arms, hands, and shoulders of gamers but also for anyone that uses a computer mouse for extended periods of time. Aside from having a sleek appearance, the functionality is incredible.
This compression sleeve with a brilliantly designed exoskeleton is meant to make you an extension of your mouse and from the description, I don't doubt that it will.
The bottom is coated in Teflon, allowing your arm to glide across any surface with ease. There is wrist support built in that somewhat resembles the arch support you would see in a shoe, and features added rotation support. All of this comes together in a way that will drastically increase motion precision and dexterity.
Take a look for yourself!
Oh, and if you want in on the Kickstarter, you better move fast! For the glove and sleeve plus 35% off there are only thirteen spots left!
---
Would you like to attend the NYE festival? Are you close to one of the coming lounge locations? Will you be looking into a Flashe glove of your own? Let me know below!
---
Stay tuned for more similar content and e-sports!!
Have a fantastic day,
@SammoSK