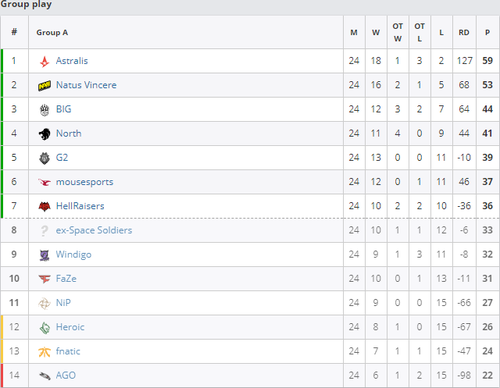 Today is an important day for esl pro league. Because the last matches will be play. Astralis , Navi , BIG ,and North will go to the ESL Lan Finals. But other teams are not guarantee.

Let's look at the matches today
ex - Space Soldiers vs fnatic :
Space needs to win 2 matches. 6 points very critical for SS.
Heroic vs Faze :
Faze needs a 6 points.
G2 vs HellRaisers :
most important match of the day Because 2 teams on bounds. If G2 wins 1 match they will go Finals.
#GOSPACEGO