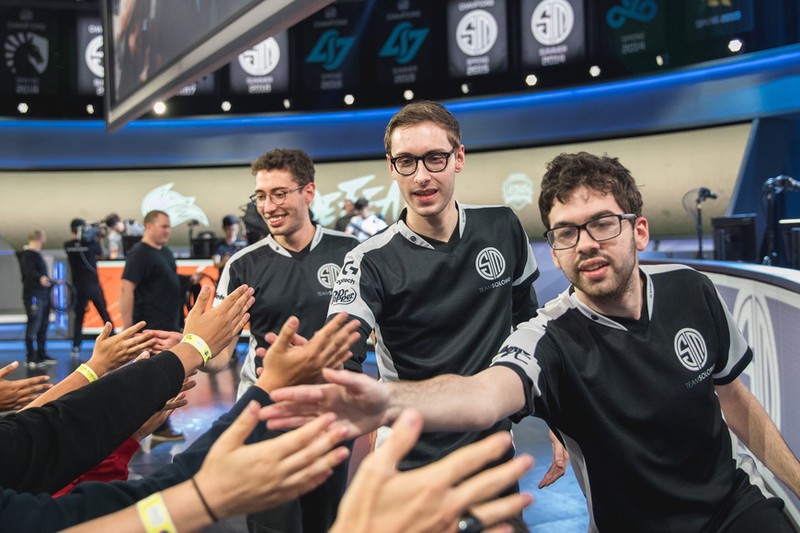 Some spicy storylines have set up for an epic schedule of action in the 2018 NA LCS Summer Split, with Cloud9 set to take on Team SoloMid and 100 Thieves eyeing a rematch of the Spring Split final against Team Liquid.
Last night, the runners-up from Spring, 100 Thieves, breezed past FlyQuest 3:0 in the last quarter-final matchup, buoyed by some outstanding performances from their carries Ryu and Cody Sun.
The first 2 games were one-sided affairs, with neither stretching beyond 34 minutes. The final match, however, was much closer: off the back of big damage output from Keane's Ryze and WildTurtle's Ezreal, FlyQuest snowballed to a 9.3k gold advantage by 37 minutes. It was all downhill from there, though, and with 100T's excellent vision control helping to catch out Flame one too many times, 100 Thieves came from behind to clean up the series.
This season in the NA LCS, the playoffs draw is done a little differently. The first-place team from the regular season, Team Liquid, were given the choice of which opponent they would like to face in the semi finals. TL opted for 100 Thieves, setting us up for an intriguing rematch of the Spring Split finals, when TL won their first ever LCS trophy.
That left Cloud9 with the knowledge that they would be facing TSM, an age-old rivalry that has filled the focus of every NA LCS fan since Season 3, when C9 first disturbed TSM's previously unquestioned dominance over the region. TSM earned their own spot after overcoming Echo Fox 3:2 in the quarter finals.