Hello everyone,
Pubg Mobile is gearing up with Resident Evil 2 and will soon launch the newer version along with the most awaiting Zombie mode. Currently, if you want to see the zombie in Pubg Mobile map then you will have to head for the classic Erangel map match. On the island where you got spawned head towards a tunnel and go towards the left part of the tunnel where you will see a blockage on the entrance, that's where a zombie is locked and roaming in the area. This is a spoiler made available by the Tencent for their upcoming update where you will see zombie and zombie boss on the map killing them will give you rewards just like we get on collecting jingle bells during Christmas.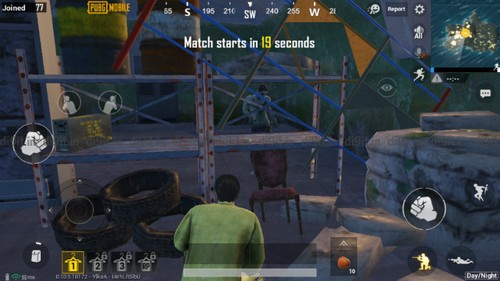 So what are all the updates?
The next version will target 0.11 build which will end up the current build versions of 0.10.
Zombie will get spawned on the random location, they will not cause any damage to your health but instead, they will give you rewards like outfit and crates.
Sanhok map will become available during Arcade match-making.
Moon-light - Night Vikendi Map along with some beautiful surprises, I will not be going to tell you about this but it is going to be a beautiful thing that you have ever seen in Pubg Mobile. However, this surprise will remain just limited to Vikendi Map and only when you enter in a night mode.
Stable Vikend Map is expected.
Sunset is expected in Erangel and Miramar.
Resident Evil 2 theme and music like we had during Vikend and Sanhok release.
Some PC features will be introduced.
Blue Zone will be causing more damage if you remain too far from the safe zone. So they will calculate on the basis of your distance from the Safe-Zone.
Option for "Push-2-Talk" in matches.
That's all the mega updates that are expected to release with the newer build 0.11 of Pubg Mobile.
Missing any feature in Pubg Mobile? Let me know.