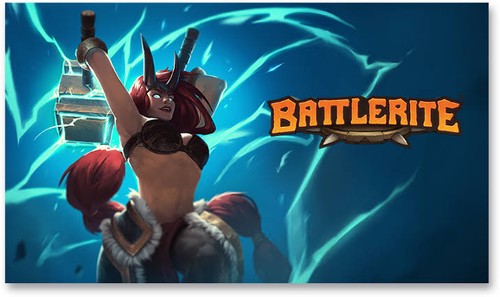 If you say the most exciting time in AOS, it is 'Hanta'. The grand battle that both team members gather together and pour everything they have prepared throughout the game gives the player a sense of tension and high pleasure. The hottest scenes in e-sports are often seen in "Hanta".
However, the time to enjoy this 'Hanta' is only a moment in the whole game. It is because the normal 'Hanta' starts only after raising the character level by purchasing 'Line I' and 'Farming' and purchasing the items. It may be good for a gamer who sees it as a fun to growth, but it is an unsatisfactory part for a gamer who is looking at the exhilarating 'Hanta'.
'Battlerite', which was officially launched in December, is an online AOS service provided by Nexon. Play a two-to-two or three-to-three team play at the narrow battlefield reminiscent of the Coliseum. We have boldly excluded 'A-Line' and 'Pharming', which are unique growth factors of AOS, and focused on a unique game that focused on 'Hanta'.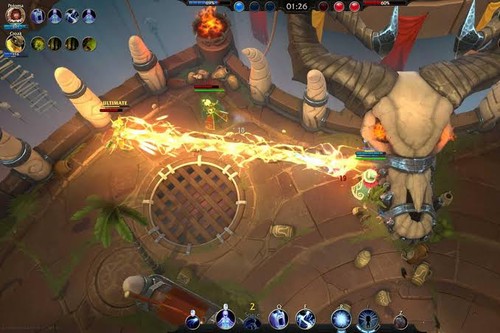 A real game of skill, no growth factor AOS 'Battlerite'.
'Battlerite' basics are not much different from existing AOS. You can choose among champions that are divided into three groups of roles: short range, long range, and support. You can use your character's unique skills to defeat your opponent.

What is unusual is that there is no growth factor such as level ups and item purchases in 'Battlerite' Existing AOS such as 'ROLL', 'DOTA', 'HERO' and 'LINE' will go through the growth process by gaining gold or experience and gaining the advantage over the opponent. However, 'Battlerite' does not have any level or item, but confronts with champion skill and user skills.
Of course, there are no variables at all. The map has structures that can hide your body, or beads that restore a certain amount of physical strength. So, if you use it, you can lead the battle more advantageously. Also, if a friend dies, they will be able to regain their energy to restore their team's strength.
The game is pure 'Huta' fighting as it excludes growth factors. The game is the sixth-best 3-tie game, the time per game is about 2 minutes. As time goes on, the size of the battlefield decreases, leading to a fierce battle as you move toward the latter half. Considering that the average AOS average play time is 20 minutes, the tempo is quite fast.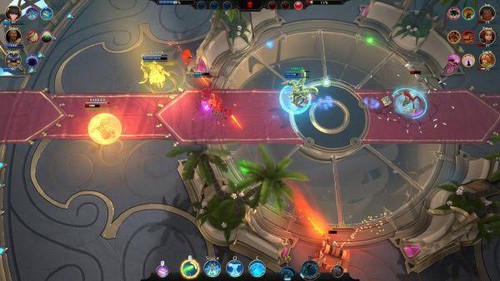 Strategic team play is a key factor in winning Hanta. In order to raise team play, it is necessary to appropriately use 'characteristics' that can strengthen character skills in various directions depending on the situation. If an alliance has a lower firepower as a whole, it increases the damage. If the alliance has a lower firepower, it increases the effect of the crowd control technology. Using this skill, even if you have the same character, you can punch your opponent with different skill effects.

Battle Royale in AOS? 'Battle Light Royal'
Finally, there is a special mode in 'Battlerite'. It is Battle Royal mode 'Battlerite Royal'. 'Battlerite Royal' aims to survive until the end of the game when 30 users play simultaneously.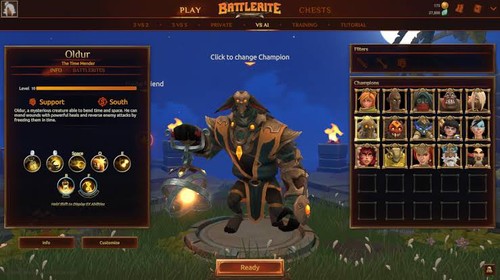 This is similar to the usual 'Battle Royale' game. The player carrying the Wyvern crosses the island, and the player can jump to the desired location. After landing, you can find various items around you to strengthen your character, and in the process you can kill all other players. After a certain period of time, 'Sudden Death' is activated and the vortex is narrowed from the outside of the map toward the center. If they are in the swirl range, they will continue to damage, so players are brought to the center of the map for survival.

There is no item in normal mode here, but there is an unusual item in 'Battle Royal Mode'. Items are divided into Consumption type and Mount type, and classified into General - Rare - Hero - Legend. You can acquire items in a variety of ways, such as opponent player action, item of destruction, or purchase through a merchant.
Note: All Images is Google sourced......
Thanks for Reading....