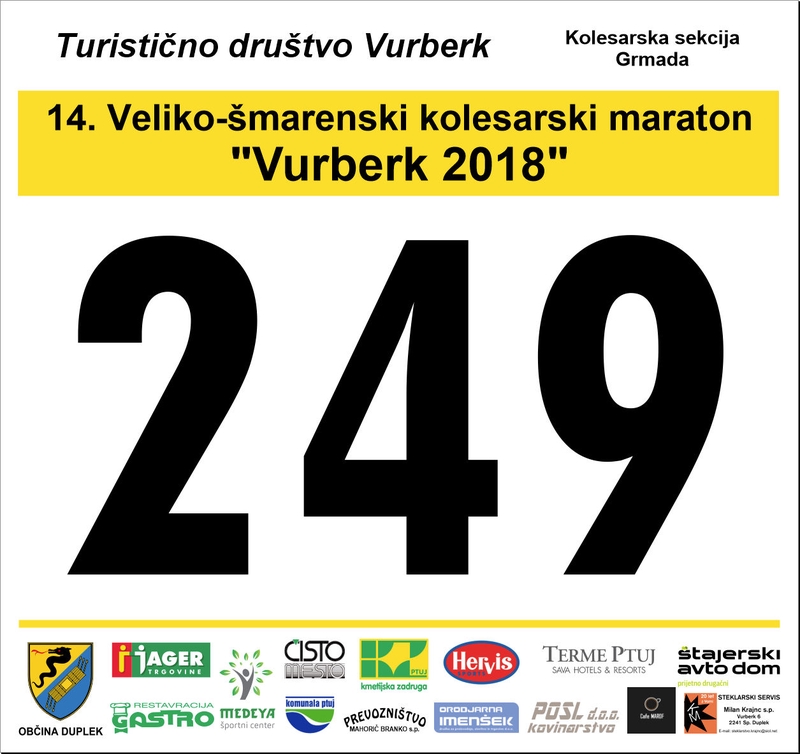 August 12th 2018, Vurberk, Slovenia
This is the BIB number for the 14th edition on a recreational - sports for all bicycle marathon event. It is a non-timed event which brings together road cycling lovers from all over Slovenia.
Among other things, I also produce BIB numbers for the recreational events. I am putting these on display here on Scorum as they are produced. At the same time, I promote the events they are printed for.
The #bibnumbers series in 2018
001: 25th Mountain Run Podbrdo - Črna prst, 01.09.2018
002: 14th Bicycle Marathon Vurberk 2018, 12.08.2018
003: Kanalski krog, 12.08.2018