On Wednesday, the 2019 UCI Track Cycling World Championships will be held in Pruszków, Poland and will last until Sunday, 3 March 2019. If there's anyone who has dominated the track cycling world for the last couple of years, then it has to be German powerhouse Kristina Vogel. During last year's World Championships, which were held in Apeldoorn, the Netherlands, Vogel added two new world titles to her already impressive list of achievements. Unfortunately, this will not happen again in the future. Last summer Vogel was involved in a crash that paralyzed her, which resulted in her spending the rest of her life in a wheelchair.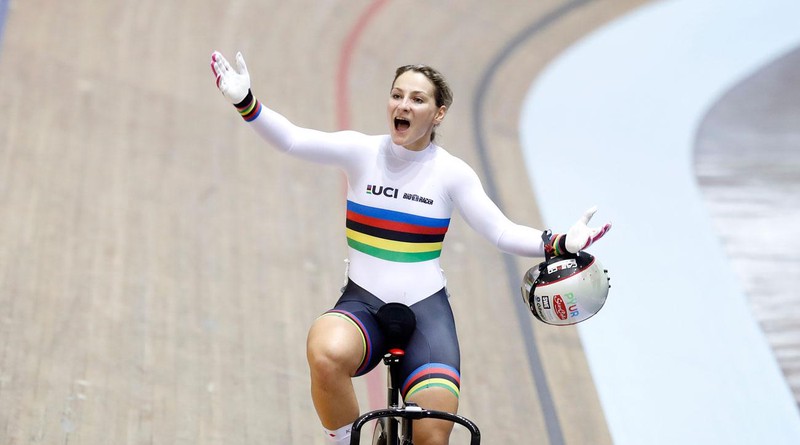 Who says Girl Power says Kristina Vogel. Just look at those thighs! There are seriously not many women out there with such legs. Those legs produced the highest speeds set by a woman ever in history of the sport. Vogel is the world record holder in two distances, set in 2013 and in 2016. In December 2013 during the World Cup event in Aguascalientes, which is a city in the middle of Mexico. On that day she would would only need 10.384 seconds to finish the 200 meters time trial with flying lap. That was 0.189 seconds faster than Tianshi Zhong in January 2013 at the same location. Three years later, in December 2016 she set another world record during the Frankfurter Kreisel, an event held in Frankfurt an der Oder. Rather than 200 meters, this time it was a 500 meters time trial. Vogel finished in 28.970 seconds, beating the previous record of 29.234 set by Olga Streltsova in 2014.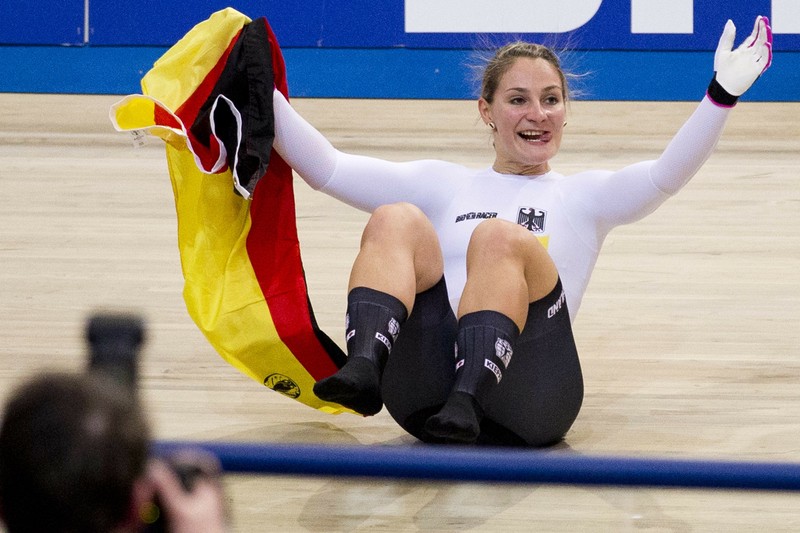 Vogel's successes already started when she was still a junior back in 2007 and 2008. After winning two gold and a bronze medal at the European Junior Championships in 2007, she won six gold medals at Junior World Championships divided over the two years. In 2007 she even became German champion at senior level on two disciplines, and she won a silver medal at the Wold Cup event in Cali at the team sprint, together with Miriam Welte.
In her first two years as a senior she added four German national titles. She also won three medals at European Championships, one silver at the sprint, and two bronze medals at the team sprint (again both times with Miriam Welte). She also did pretty well at World Cup events throughout the years. Three gold medals were collected, as well as two silver and two bronze. It was the build-up to what was coming, and what was coming was a lot.
From 2012 onwards, until the end of her career Kristina Vogel won two gold, and a bronze medal at the Olympics. One gold in London 2012, the other gold and bronze in Rio de Janeiro 2016. She became world champion not less than eleven times throughout this period, and won one silver and three bronze medals in addition to that. Also she was crowned as the European champion four times, three times she was second, and two times she was third during European championships, in addition to the medals already mentioned above. If it wasn't enough, Kristina Vogel dominated the World Cup events for a couple of years, winning 21 gold medals, as well as one silver medal. Throughout her career she became German national champion an additional fifteen times, and just once she had to settle with a silver medal.

Kristina Vogel was a beast, but one with a very friendly personality. She was the ostrich among the hummingbirds (Vogel means bird for those who didn't make that connection).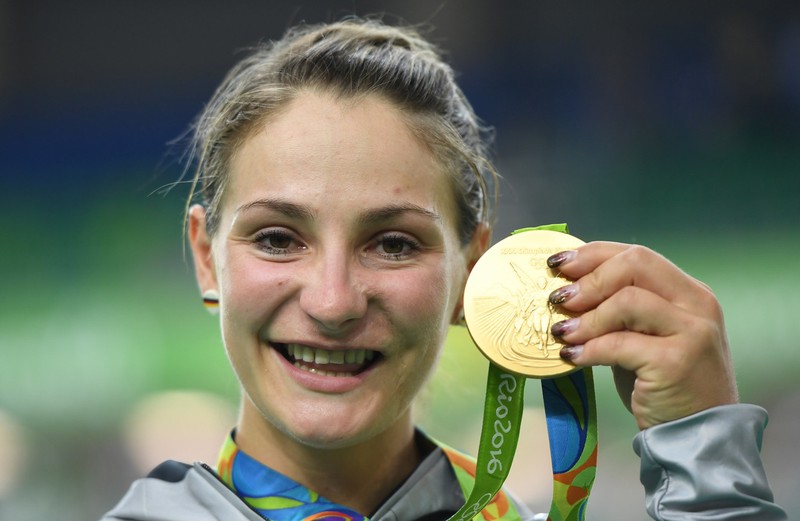 All these achievements become even more impressive if you realize what she had gone through during the transition from junior to senior and the immense setback she faced during this period. She was involved in a car crash as she was hit by a police van in May 2009. The then 18-year old Kristina Vogel broke several bones in her body, lost most of her teeth and her face was mutilated. On top of that she was kept in a coma for a couple of days. After lots of surgeries and a recovering process she finally made her comeback in 2010, after which she started to achieve all of what is mentioned above.
It seemed like life decided that Kristina Vogel had run out of luck in June 2018. During a training session Vogel crashed into another cyclist who was preparing for the start of his training session. The other cyclist stood still, whereas Vogel came across the corner in almost full speed, without knowing the other cyclist stood there. Track bicycles don't have any breaks, and even if Vogel would have seen him on time, the only thing she could have potentially done was trying to avoid hitting him. The collision was there, and it was a fatal one for the career of Kristina Vogel. The other cyclist had nothing, but of course was in a shock from what had happened. Vogel was paralyzed for life and will have to spend the remainder of her life in a wheelchair.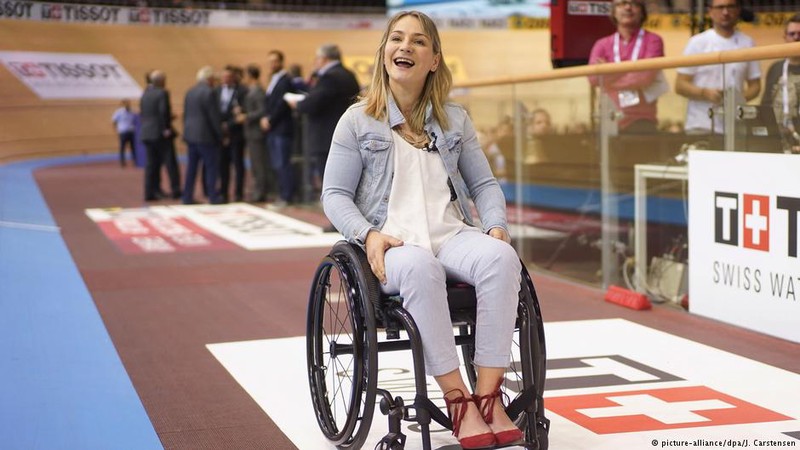 I've always liked Kristina Vogel throughout her career. Possibly partially because I always knew about her coma story, and seeing someone achieve such performances after such experiences is just simply amazing. I really adored her friendliness and big smiles that she was always showing to us fans. Never have I seen her reacting negatively to anything in her career. Now after the second traumatizing experience in her life, she is still the happy lady that she has always been. Nothing in life can make her stop being herself and nothing can make her stop smiling. Some people may wonder why, but I think it's because she realizes that she's a very lucky girl. She has achieved everything a professional athlete could wish for, multiple world titles and multiple Olympic medals. She probably also understands that her situation could have been much worse on both occasions. After all, she could have died, rather than being alive in a wheelchair. Her positivism inspires me and makes me realize how happy we should be, just being part of this life in general, and being able to do what we do.
I would like to finish this blog with some of the best photos I could find on the internet from the career of this wonderful lady.