What a future!
Remco Evenepoel, it is a name that doesn't ring a bell for most people. But that won't take long anymore.
A few weeks ago, I wrote a post about the debut of Remco in the professional peleton being imminent.
Well, since monday Remco has been riding for the Quick-Step Deceuninck team in the Vuelta San Juan in Argentina. As he is still only 19 years old, people where not expecting much of this wonder boy of cycling.
Some of them where even hoping he was going to fall through the ice. Well, three days later, the double junior World Champion is fourth in the overall standings, became third in the time trial, and is leader in the U23 standings. And most promising of all, he has done more than his part of the labour for his teammate, Julian Alaphilippe in the first two stages.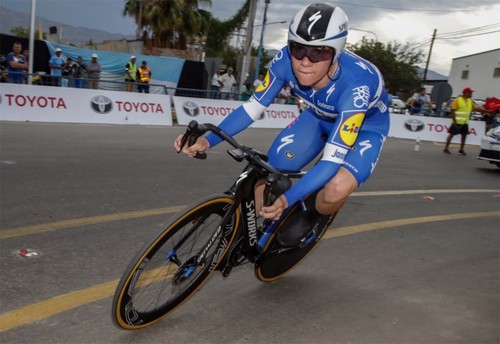 Mentally lucid
What surprises me the most, is the way he handles things mentally. The last week a journalist for a Belgian sports channel has been following him and his team there in Argentina. And his interviews are just so "out of the blue". I am blown away how focused and at ease this young boy is in the elite of professional cycling. It is like he has been there for over 20 years. But has just been cycling for 2 years. Before that he was a football player with the youth academy of Anderlecht and PSV Eindhoven.
Yesterday he beat Peter Sagan in a time trial of 12 kilometers with almost 20 seconds, and what does the boy say? "I could have won, but I started too fast...". Incredible!
Remember the name people, he will blow away everybody in the next decade of cycling.
Remco Evenepoel!
Sincerely,
Pele23