This year's Tour de France has had it's share of epic moments already, but Stage 17's racing action has the potential to set a new precedent for epic mountain racing!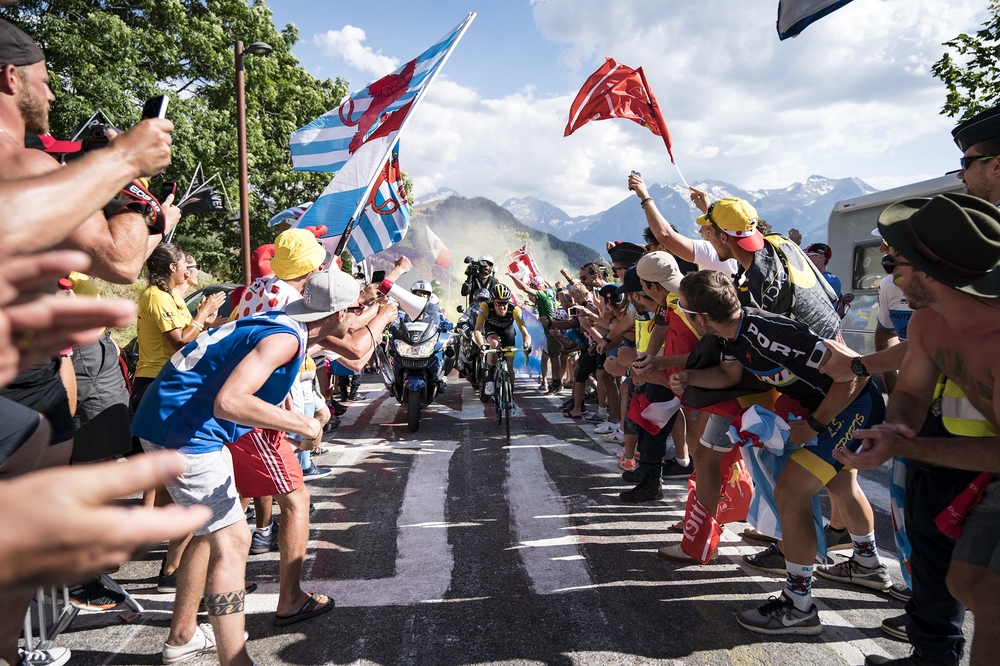 Here's what will make today an utter thriller.
Gone is the neutralized roll-out start – the riders will start on a marked grid like MotoGP race and when the gun goes off it's on full gas!

It's only 65 kilometers long! No time for teams to boss the front and control the pace. And a lot is riding on the pre-start warm-up and fueling as there will be NO TIME to 'ride into it' or recover during the short stage
The first climb starts just 1km from the starting line. Ouch!
Out of 65km total, ~48km are uphill. Strong men will rise, all others will quickly be suffering out the back.
Check out the stage profile below – those descents will only offer 12-15 minutes of 'recovery' and less than 1km of flat before the next one kicks up again.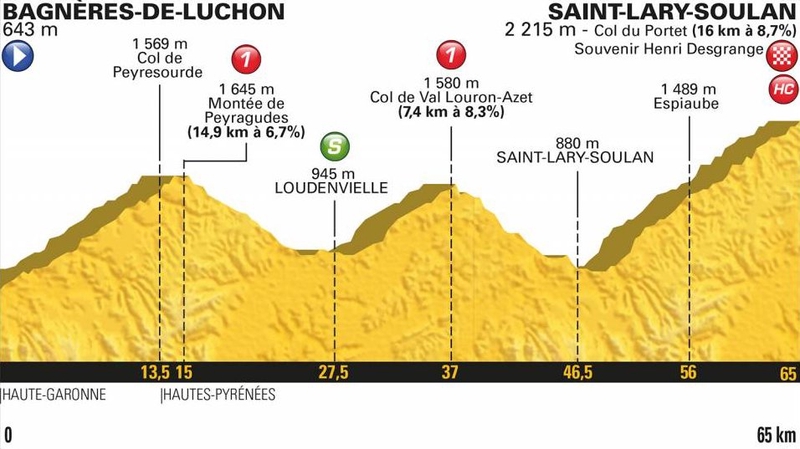 Climb One right off the bat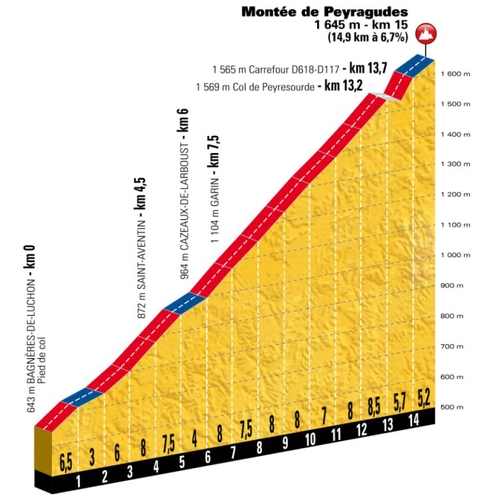 It can't be understated how hard this is going to hit the legs of even pro-level riders after 16 stages of racing. Anyone hurting from the mountains of the last week or anyone who fails to warmup adequately pre-start will get dropped.
Riders who feel good will really be able to open time gaps quickly on the rest and we'll probably see the field splinter into small groups almost immediately. No controlling by team Sky – this is no-holds-barred fast mountain racing.
Climb Two starts with steep switchbacks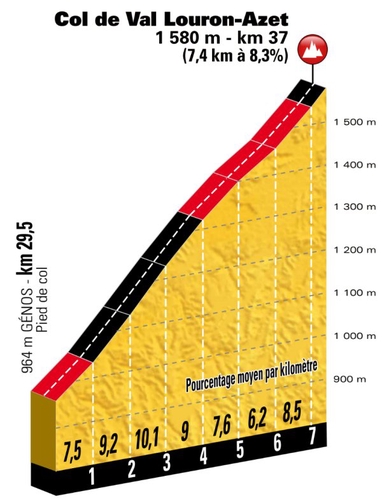 The final is guaranteed to test the best and drop the rest
With the finish at the highest point of the 2018 Tour, everyone will either be in the red or have burned themselves crisp already. Facing them is 16km of fierce uphill on a goat-path of a road that was paved just for this stage of the race.
Who will ascend to the victory atop the mountain and will the yellow jersey be attacked along the way? Let me know what you think. This is the one stage to watch even if you haven't seen any of the race so far. I'm sure it might even convert a few new fans to the mad sport of cycling!
Hat's off to the Tour de France organizers this year! They've thrown in hellish cobbles, some gravel sections and now the shortest stage in recent history is set to blow the race wide open on the road to Paris.
The action starts at 13:15 UTC/GMT and will be hot straight from the off so tune in!