Just one week to go before the PDC World Darts Championship will be held at the Alexandra Palace in London.
It is arguably the best possible entertainment available from mid-December until the beginning of January, only to be interrupted by Boxing Day Premier League football.
For me personally, it has been the must-watch event ever since I came across professional darts on television back in the mid-nineties.
This years event will be the first time without the 16-time champion of the world, Phil Taylor. The legend decided it was time to end his amazing career at the end of last year's World Championship.
Another one, the 5-time world champion Raymond van Barneveld will end his career at the exact same way, as he announced his retirement after the 2020 World Championship. That is still another year away though.
Michael van Gerwen is (with 29 years) still young but has been around for quite some years already. He was 16 years old when he participated in his first professional tournament. Back then he was still a slim boy with hair, nowadays he's a bald chubby lad, often compared to Dreamworks character Shrek.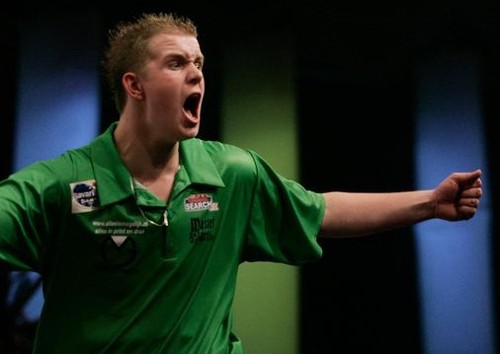 In 2014 Michael became world champion for the first time and he won his second world title in 2017. There is no doubt that in the last five to six years Michael van Gerwen, alias Mighty Mike, or the Green Machine, has been the best darts player in the World.
Last year, in 2017, he won 25 trophies, a record not even achieved by the legend mentioned above, Phil Taylor. He currently own the world records in highest televised average (123.40), and the highest tournament record (114.05 in 32 legs during that tournament). He also owns the world record for the longest unbeaten run of televised matches (44).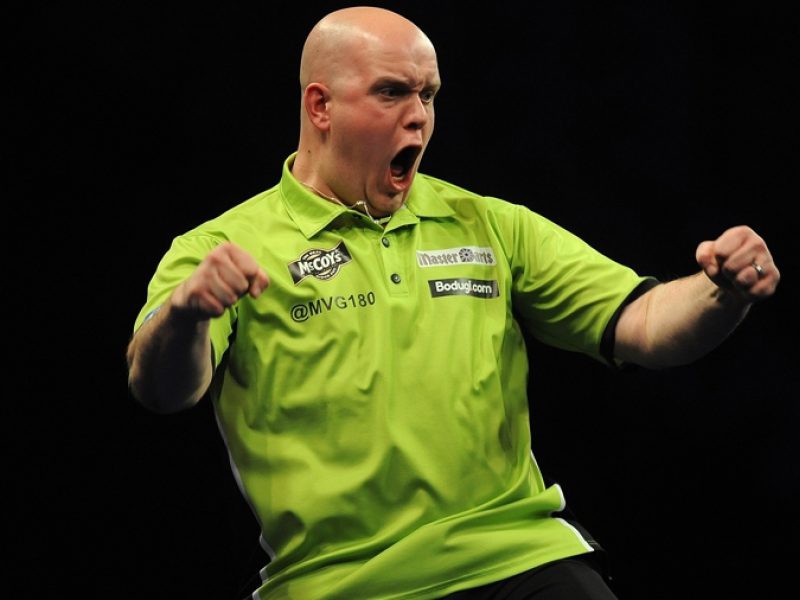 This year things didn't seem to go that much into his direction as he is used to. More often than before he lost a match and was eliminated from a tournament. That automatically gave others the chance to up their game and win some trophies for themselves.
Scottish player Gary Anderson has had an amazing year until now. The Flying Scotsman, also a 2-time world champion won a total of eight trophies this year. His highest number of trophies in a single year during his career. He's been outstanding and is considered to be the most likely player to give Michael van Gerwen a challenge.
So yes, Van Gerwen didn't dominate as much as in previous years, but still managed to win an impressive nineteen trophies this year, outclassing anyone else by at least 100%.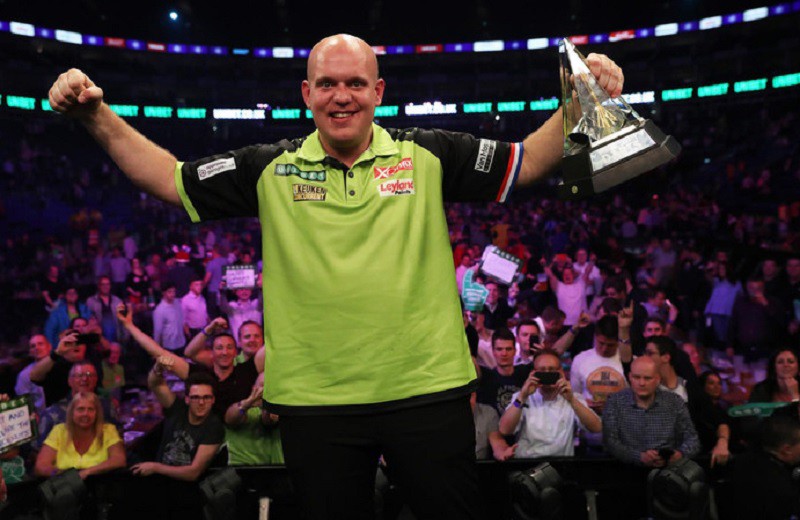 That makes "MvG" still the MVP and he will be the man to beat. If you calculate the number of trophies of the first six players after Michael van Gerwen in the order of merit, then they will reach the same number of wins, nineteen (Gary Anderson 8, Peter Wright 3, Rob Cross 3, Michael Smith 3, either one of Gerwyn Price, Mensur Suljovic, or James Wade 2).
Van Gerwen should, however, be on the lookout for his opponents, mainly the ones mentioned above. When they have their day and Michael does not have his, then they will be able to challenge him. Once challenged it is quite possible that he loses, however still not likely. I doubt that he will be underestimating his opponents. He has been in plenty of similar situations before and came out as the winner in most of them. Van Gerwen is highly confident about his own strength but knows how much it takes to be this good and understands that a small loss of concentration can cause a massive turnaround in the game. Last year Van Gerwen lost in the semi-final against eventual winner Rob Cross. He had been showing his skills in the months before the tournament, but until then he was more or less a total newbie in the circuit, at least for the sport's followers.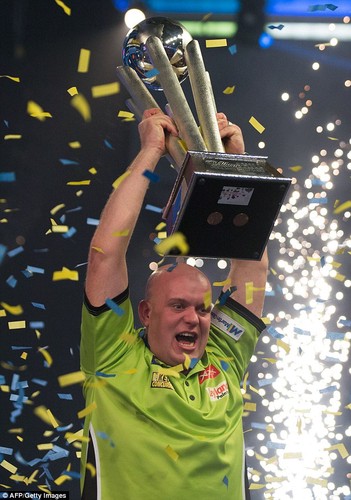 The question is not whether the others would be able to beat Michael van Gerwen. What is the main question here is, how well will Michael van Gerwen be able to focus on winning his third world title?
Time will tell, but looking at it, at this moment, I can see no other winner than Michael van Gerwen. The regular challengers will be there. There will be iconic clashes, there will be surprises, there will be an amazing tournament.