Last night I went to the local pub with some friends. After a few nice beers and conversations I was asked if I would like a round with Darts.
Me and Dart's? Yes, of course, I have already waited. But that was many many years ago. And at that time I can probably say that I wasn't quite bad either.
Since one refuses an invitation to play darts in the pub only reluctantly, I naturally joined the game.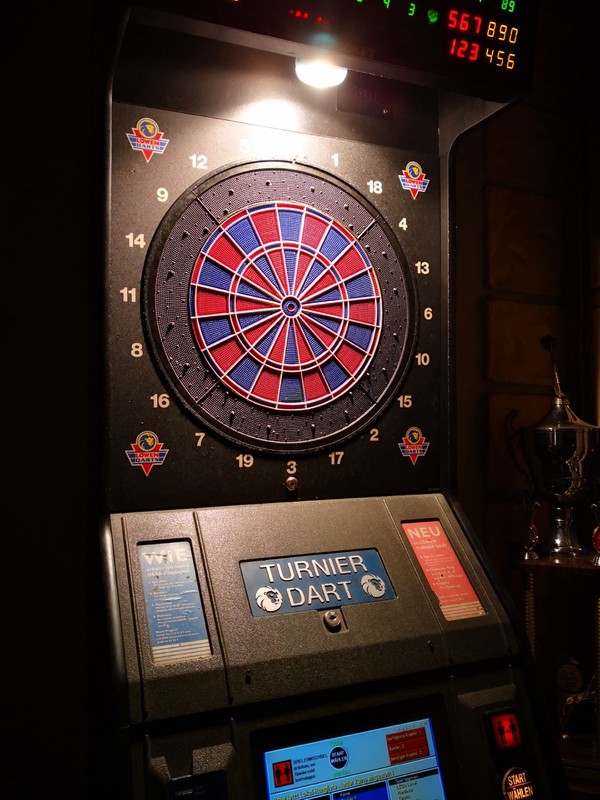 The first round I failed miserably because I threw like a badger on cocaine. In the middle of the first round it became known that the loser of the game had to spend a round of small Pilsner on the players. Najut, 2 small Pils for the colleagues for the first lost round is still acceptable.
In the second round then the hand had turned around. As the loser of the first round, I was allowed to start the next round. After about half of the game, a teammate told me that if you roll the 1 ball 3 times, the landlady would give me a small chocolate bar. So a bar of children's chocolate. With this info in the back of my mind, it was my turn, of course, and what happened? I throw 3x the 1 ... Oh man.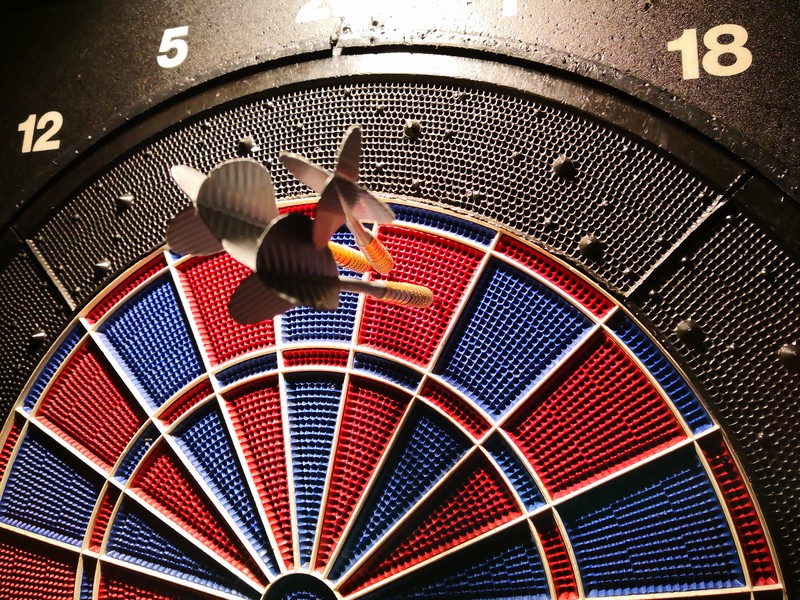 So I got a chocolate bar and ate it directly. At that time I was still behind with my score. Because of the small sugar bomb in the evening I was back on my feet and finally finished the game for myself. With 30 rest on the scoreboard it was my turn. The first arrow went next to the D-15... Then followed the second throw, which landed directly in the D-15. Whoop Whoop, it still works.

Do you play darts?
Greetings - @louis88