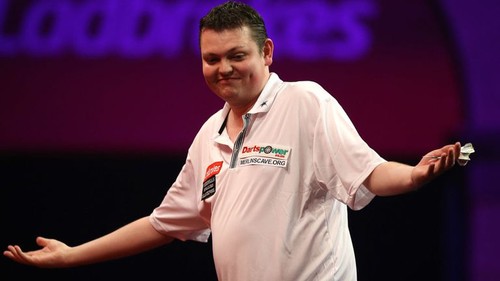 Kevin McDine will have to pause his career for the coming two years: the darts player has tested positive on cocaine during a drug test.
The 33-year old McDine is banned from matched for both the PDC and BDO, and until November 2019 he needs to lookout for a new hobby.
Kevin McDine's latest "big" achievement was reaching the last 16 at the PDC World Championship last year, and in the past managed to reach the semi-finals of respectively the Grand Slam Of Darts and the World Matchplay.
McDine has already announced that he will not appeal against his sentence, and accepts the fact that he has to bite (or sniff) the dust.