The art of Equitation is more than a ribbon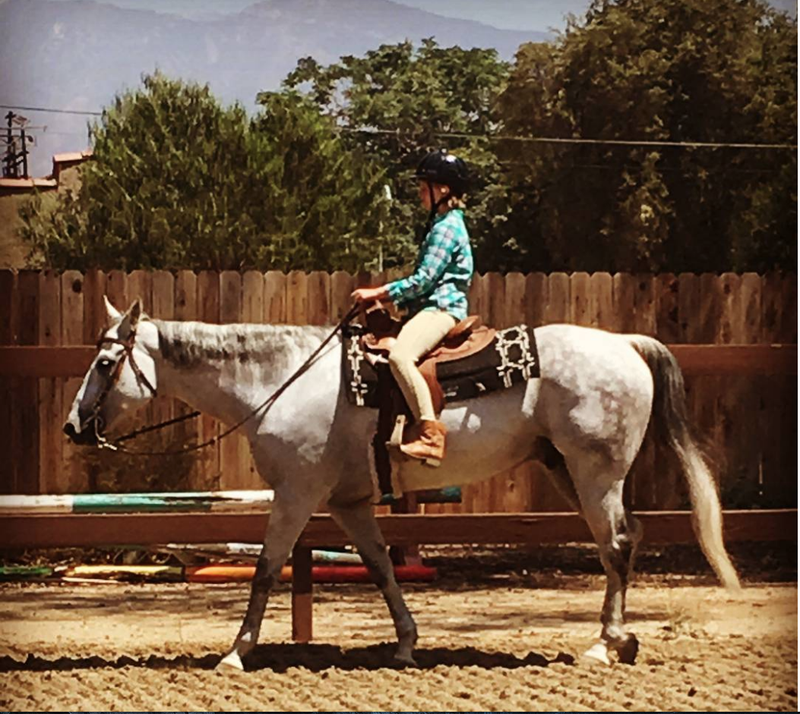 The horse is Bleu and the girl is Caju. You've met her before if you've read any of my posts. She'll die and then kill me if she knew I was about to tell you some of the things I'm going to tell you, but that's ok. She's 12; she dies and then kills me about twenty times a day as it is.
Anxiety
I know many people, including myself, who deal with some level of non-rational anxiety on any given day. I use 'non-rational' because I'm not talking about regular anxiety; being late for work or facing-a-difficult-task version of anxiety. I'm talking about walking into a grocery store and being frozen at the sheer number of different kinds of mayonnaise to choose from. That kind of anxiety. Caju was anxious from day one. She's just built that way and will need to learn how to use the energy it creates in a positive way or it will literally eat her alive.

Starting Out
We moved from Washington State back to my hometown of Glendale California (it's in Los Angeles) when Caju was five. In Washington, we had had all kinds of animals; chickens, two Saint Bernard dawgs and two cats. We had to re-home them all, which thankfully I was able to do. And Caju loved them all. She made 'kitty stew' with the kitten, had a favorite chicken and the first time she crawled any great distance was to get to the Saint and lift his huge jowl in her tiny little baby fists. Mira: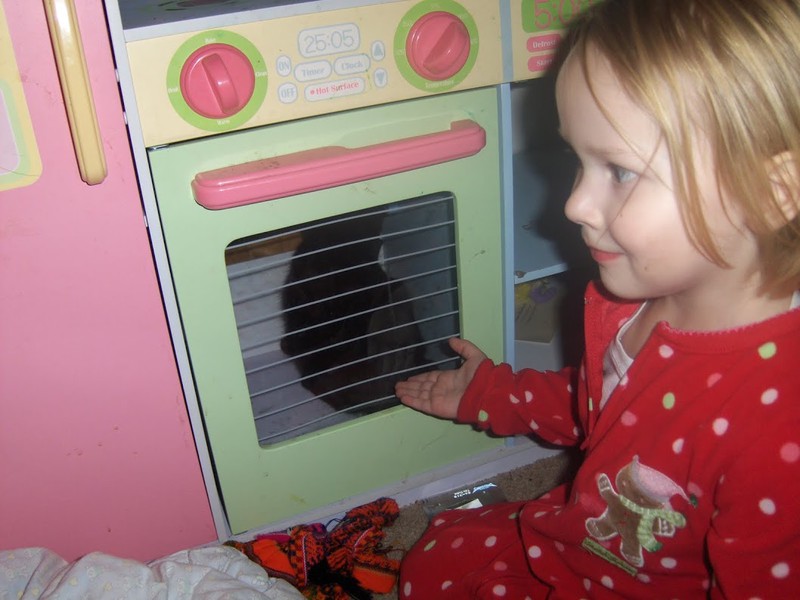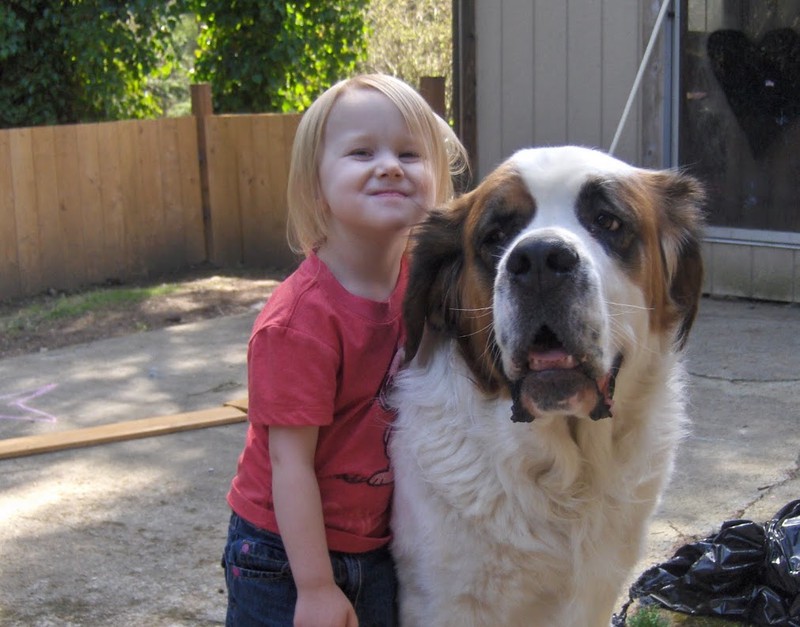 And Then
And then we moved. And Caju's anxiety became extreme and more than anything else, focused on animals. So we needed to find help; we tried therapy and I researched and researched and found that 'Equine Therapy' was a really great tool. And it only costs a mere eighty billion dollars! Thankfully, we found a non-profit Youth Development program that works with under resourced kids and girls who need it in other ways, like Caju. Watch the progression: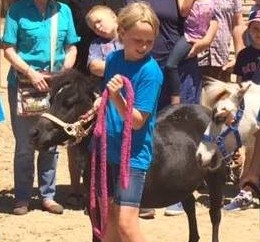 I know it's small, but hopefully you can read body language at least a lil bit. This was at the end of her first 6-week session, and while she was able to hold the horse miniature pony, the one next to her shook it's head and she nearly came out of her skin.
Then: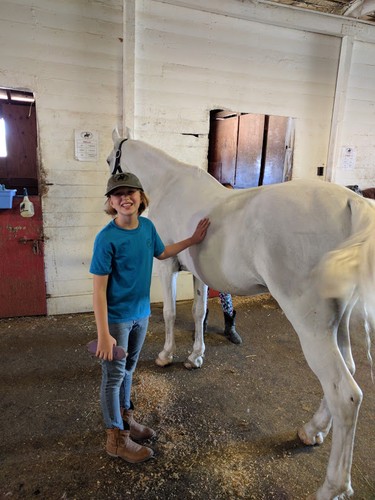 and: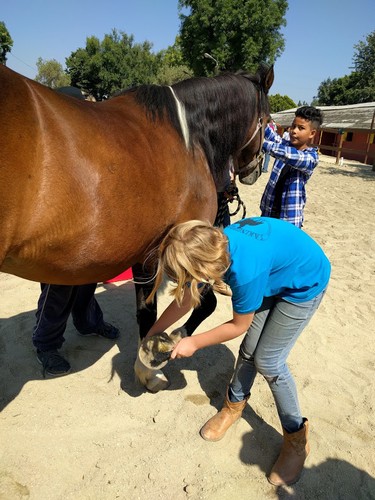 finally: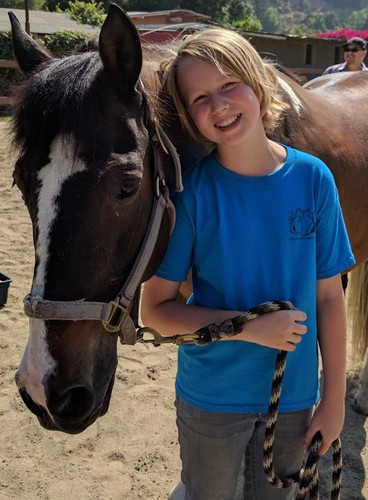 It's been an amazing transformation. And it's all due to the special something that happens between a girl and a horse.
_______________________________
love, bethalea