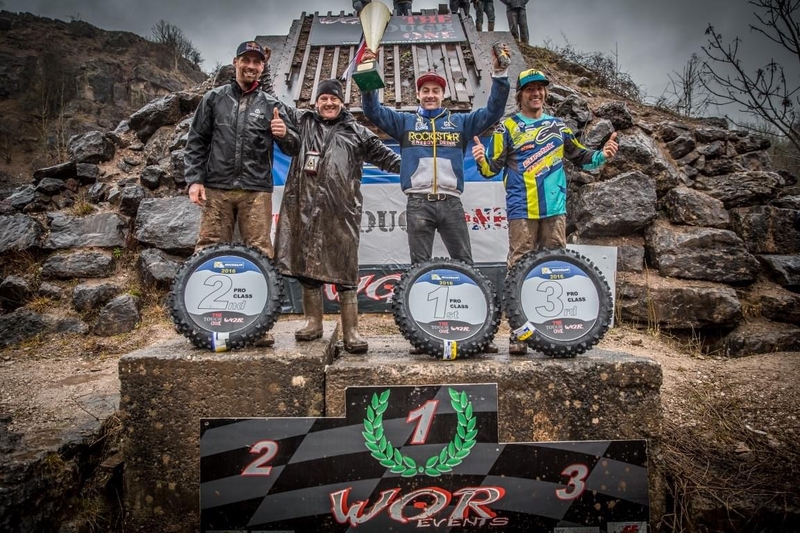 Rider Rockstar Energy Husqvarna Factory Racing who competed in the competition End Enduro or Extreme Enduro, Graham Jarvis, starting this 2018 season using two different motors. First is the mainstay of Husqvarna TE 300 motor with 2-stroke engine (2T), while the second one is a motor with 4-stroke engine (4T) Husqvarna FE 250. So far Jarvis has no constraints using 4-stroke engine. "The King of Hard Enduro" is still very dangerous and difficult to defeat. By relying on Husqvarna FE 250, Jarvis successfully won in Valleys Xtreme 2018, premier series Extreme Enduro 2018, and the last won the Tough One Extreme Enduro 2018 in the UK last weekend.

Although the strong opponents Jarvis must face is not too much, but in fact this British rider takes time to bring his Husqvarna FE 250 is in the front row. Jarvis also get a pretty tight competition from two riders, the young rider from South Africa who take shelter in Beta Factory Racing Travis Teasdale and riders who have many times won Tough One. Moreover, track conditions in Tough One Extreme Enduro 2018 very wet, muddy, and slippery. However, with the myriad of experiences Jarvis finally got to conquer Travis Teasdale and David Knight in 11 laps. That means Jarvis has successfully won the Tough One Extreme Enduro competition five times in the professional class.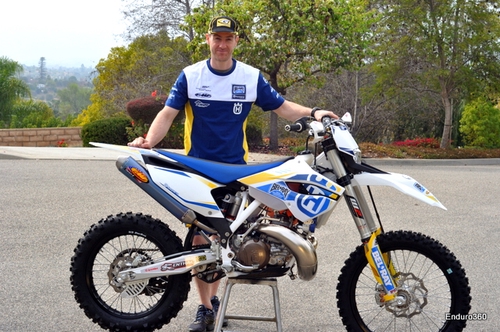 "It's always fun to get a win at Tough One, but it's always tough here, and this year it's very slippery conditions, but I feel comfortable and my little 250-cc 4-stroke is great," Graham Jarvis said in a release sent by Husqvarna Motorcycles.

One of the keys to the success of Graham Jarvis in Tough One Extreme Enduro 2018 is by not stopping to refuel at all. Jarvis enough self-confidence Husqvarna FE 250 motorcycle riding capable of completing the race without the need to refuel. The impact Jarvis can lead the race with considerable time advantage compared with two competitors, Travis Teasdale who was on the podium second and David Knight on the third podium.

"I did not stop to do the fueling so for two and a half hours without a break it was obviously tiring. But again, I can lead very well. I can relax and enjoy my race. Everything went according to plan and again became a good Tough One for me, " said Jarvis.
Graham Jarvis's third time victory in the 2018 season using Husqvarna FE 250 is also proving that the motor-engined 4-stroke can still do much in the competition End Enduro / Extreme Enduro. Whereas before the 4-stroke engine is not so ogled by the professional rider Hard Enduro. Most of the world's top riders prefer to use the 250/300 cc 2-stroke engine that has a much more abundant power and lighter weight.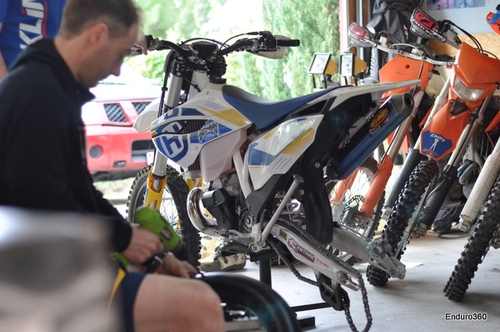 Results Race Tough One Extreme Enduro 2018:
Graham Jarvis – Rockstar Energy Husqvarna Factory Racing (11 lap)

Travis Teasdale – Beta Factory Racing (11 lap)
David Knight – Gas Gas (11 lap)
Jonathan Richardson – Beta (10 lap)
James Dent – Sherco (9 lap)
Source: https://goracing.id