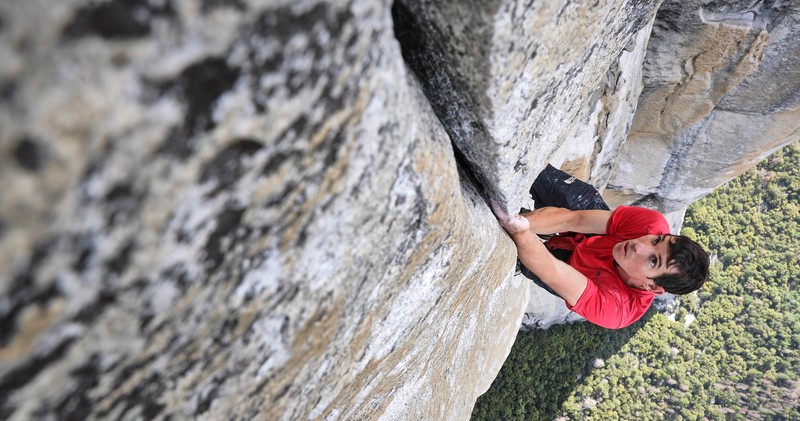 Alex Honnold - Rock Climber
Alex is one of the most decorated rock climbers alive right now. He is sponsored by The North Face, Black Diamond, La Sportiva, Goal Zero, Stride Health, and Maxim Ropes. One of the things that differentiates him from most of the other rock climbers is his love for Solo Climbing.
During my search for the most extreme sports on earth, I came across Solo Climbing, and I think that this version of rock climbing is the most extreme sport that I have ever come across in my life. I have heard of solo climbing, but never really spent the time to look into it or actual watch these athletes in action, but the people that do this are both amazing and crazy.
One thing I hadn't thought of until I watched this video and listened to him speak about his process before a climb is that once a Solo Climber begins the ascent up the side of the rock, there really is no going back. They have committed to the climb. It isn't like traditional climbing where you can just have someone lower you down with the safety rope if you are tired or want to give up.
Solo Climbing takes an extra sense of dedication and planning. Alex talks about the process in which he has to make sure his climbing shoes are on perfectly, down to his laces being in the exact position he wants them, then he stairs up at the wall he is about to ascend and begins to plan each hand and foot placement and how his body is going to move up the rock. This type of precision and planning is what is need to be able to survive in this sport, because one false move would mean falling to your death.
El Capitan in Yosemite National Park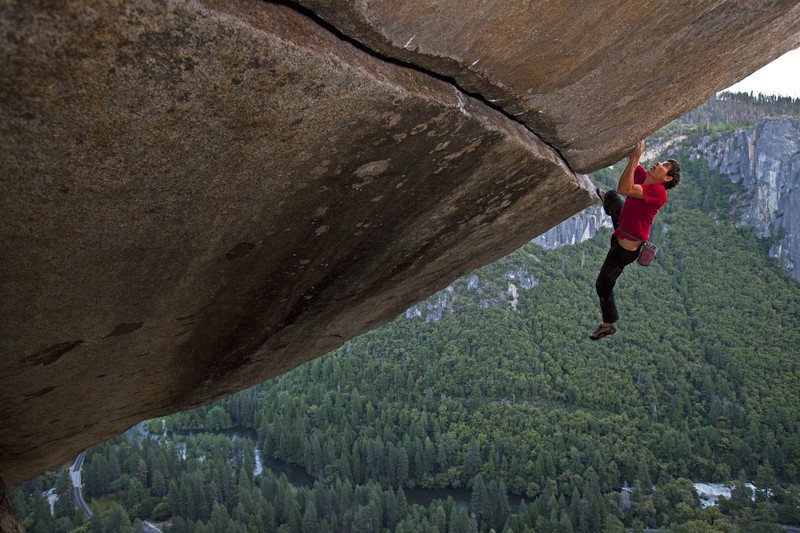 One of Alex's greatest achievements so far was when he climbed El Capitan in Yosemite National Park. During interviews, Alex said he spent years preparing himself mentally to Solo Climb El Capitan and he had wanted to do it since he was young.
It took him almost 4 hours to climb the 3,200 ft wall. He climbed El Capitan many times with a rope prior to his famous free climb, so by the time he did it without a rope, he had each movement up the wall planned out and choreographed in advance. National Geographic made a movie about his climbing experience of El Capitan and it looks amazing. Here is the trailer for it.
Many people do not understand why some people compete in extreme sports, especially ones like this. Alex said that 95% of the time he climbs with a rope, but there are those times where you want to push yourself and prove that you can do something and that is why he choses to climb without a rope sometimes. It isn't about taking uncalculated risks, it is about pushing yourself and overcoming mental obstacles. Alex is doing what he loves and he is a master of this sport.