Since my last report, two more stages of the Silk Road rally raid have already passed.
The struggle is still fierce in all categories of cars and motorcycles.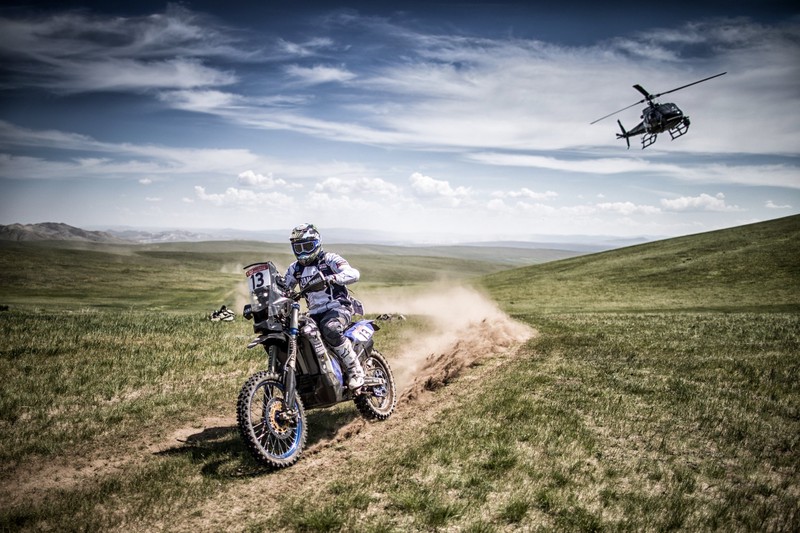 So at the third stage, finally, someone managed to get ahead at the finish Belarusian MAZs in the truck category: the 243-kilometer section was 3 minutes faster than Andrei Karginov's KAMAZ. For these three minutes, it was precisely the engine room of MAZ Sergey Vyazovich, which allowed the latter to retain the leadership in the general classification after the third stage ...
... and strengthen it after the fourth.
The fourth stage had a length of 476.96 km, the length of the special stage - 470.19 km.
The stage was successful for the whole MAZ-SPORTavto team: the Vyazovich crew was first (result 4 hours 1 minute 40 seconds), MAZ Alexander Vasilevsky finished second (+8 minutes 46 seconds), the third - MAZ Alexey Vishnevsky (+13.33).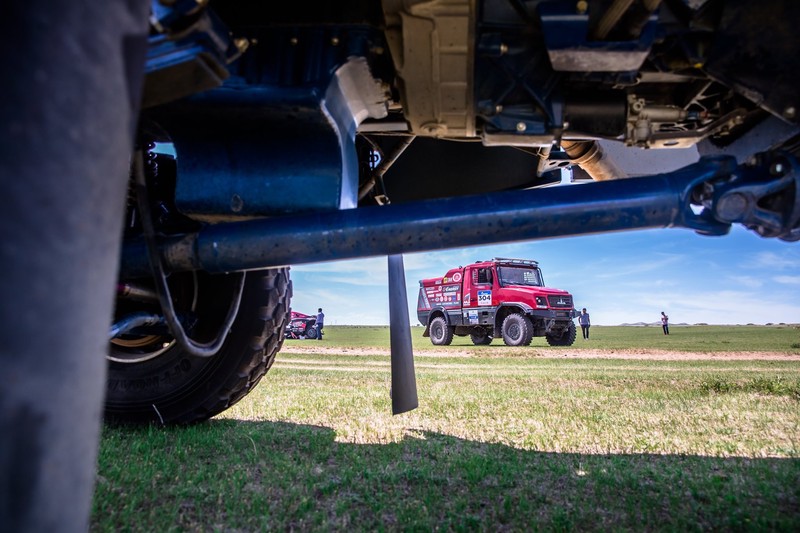 And if at Vyazovich everything is fine and the first place in the general classification, then at other MAZs everything is not so rosy. Remember, I wrote that the Belarusian Aleksey Vishnevsky at the second stage sacrificed his result and towed the Russian Gazelle 100 kilometers? So, the organizers, including the Russians, not only did not appreciate such an act, but also punished Vishnevsky with 6 hours of fines for the late completion of the second stage ...
With such penalties in the final table MAZ Vishnevsky can overtake even Renault ...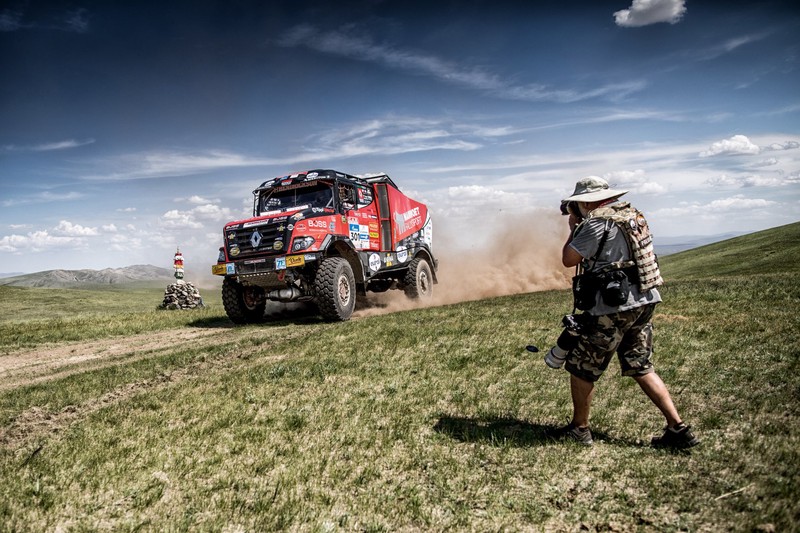 At the fourth stage, an unpleasant story happened to the Russian motorcycle racer Anastasia Nifontova, she fell into a pit and was thrown out of the motorcycle saddle.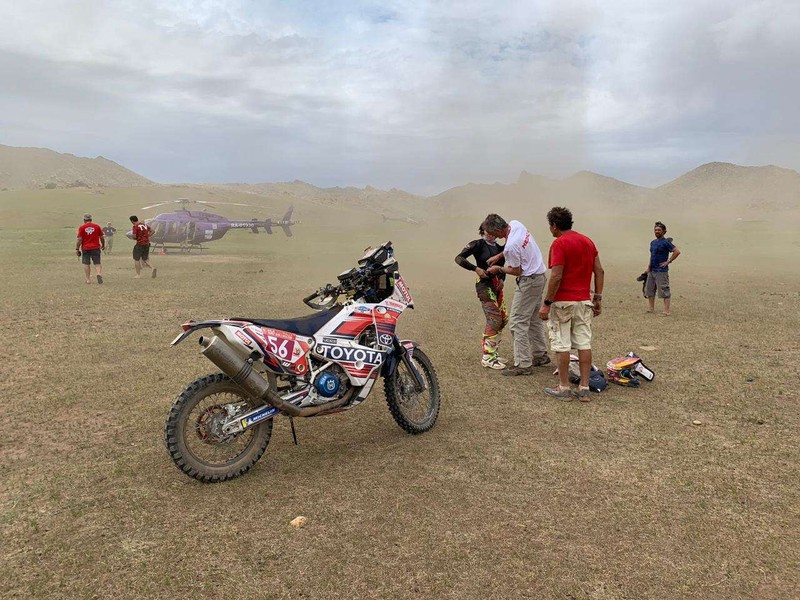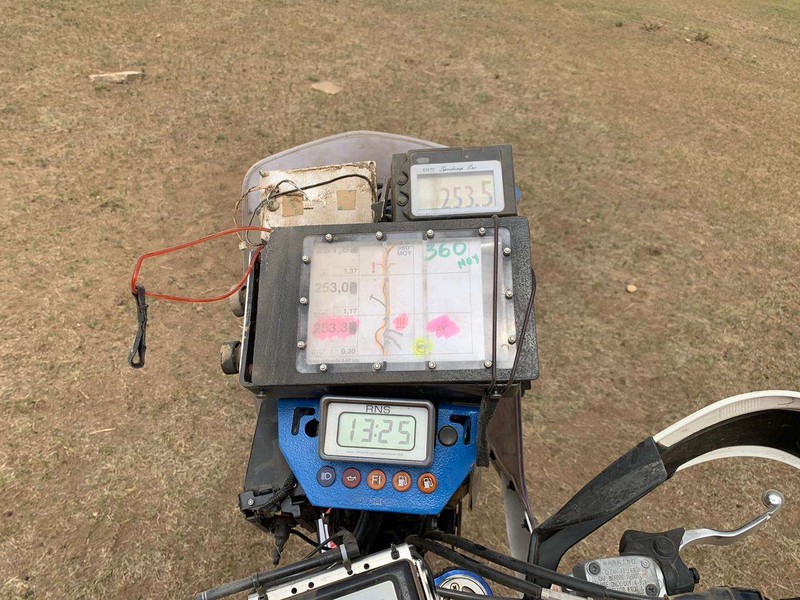 After evacuation by helicopter and delivery to the medical center, a fracture of the clavicle was diagnosed.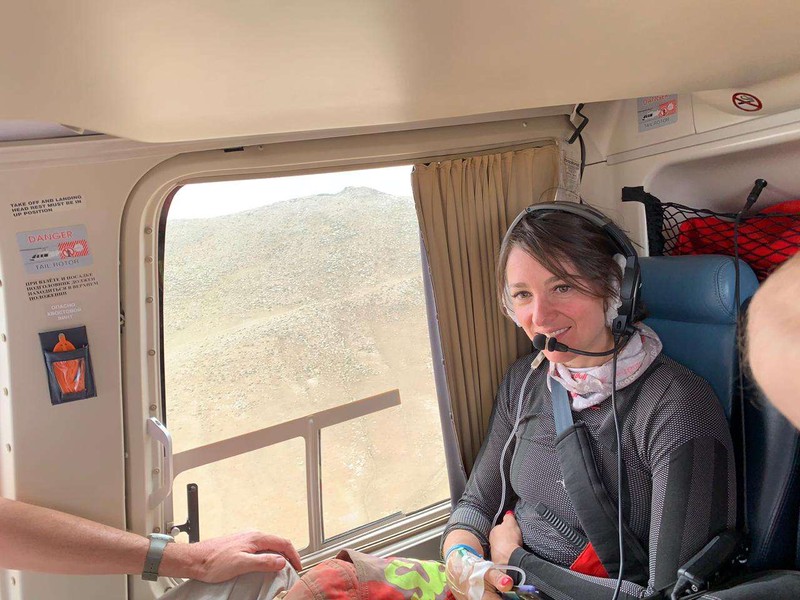 Anastasia will not be able to continue the rally, but promises to take revenge next year. Get well, Nastya!