Nikolay Kozeko has been the head coach of the Belarus national freestyle team since 1993. He was recognized as the best coach of the year in Belarus in 2014 and 2018. Kazeko is a Chevalier of the Order of the Fatherland I, II and III degrees.
At the Winter Olympics, Koseko's students won seven medals, including three gold. Among his pupils are Dmitry Dashinsky, Alexey Grishin, Anton Kushnir, Alla Tsuper, Anna Guskova.
After the dispersal of peaceful demonstrations in Belarus on August 9-12, Nikolai Kozeko harshly assessed the actions of the authorities: "How can those who, in fact, should protect the people, act in this way? It seems to me that they received some signal, maybe they thought that They will beat him up a little, everything will go along the knurled one - and the situation will calm down. "
Alexandra Romanovskaya, her pupil, World Champion, the best athlete of Belarus - 2019, also spoke out against the violence of the power structures of Belarus against peaceful protesters who came out to protest against election fraud in Belarus (after the elections, the authorities announced that Alexander Lukashenko, who had been in charge of the last 26 years will lead the country for another 5 years).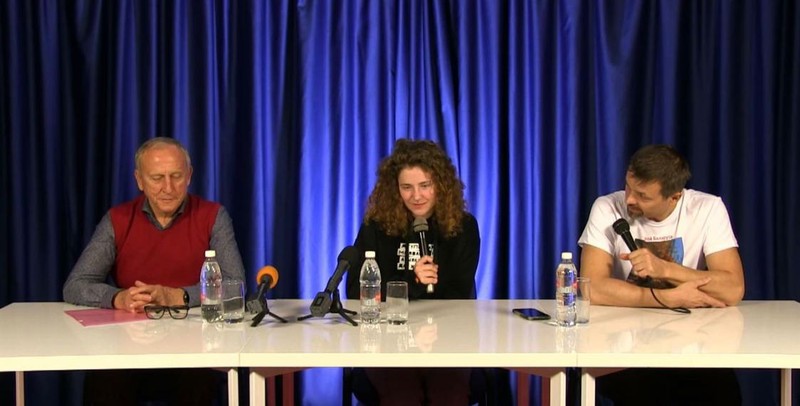 After that, the two-time best coach of Belarus and the best athlete of Belarus last year started having problems: the first was deprived of a scholarship (earnings), the second was deprived of his job.
And now - the first stage of the Freestyle World Cup 2020/2021 in Finland: neither Nikolai Kozeko nor Alexandra Romanovskaya were included in the delegation. The women's national team of Belarus, which in recent decades has been one of the best in the world and won a huge number of medals, did not even make it to the final ...
So is it worth sending athletes and coaches to competitions not on a sports principle ???